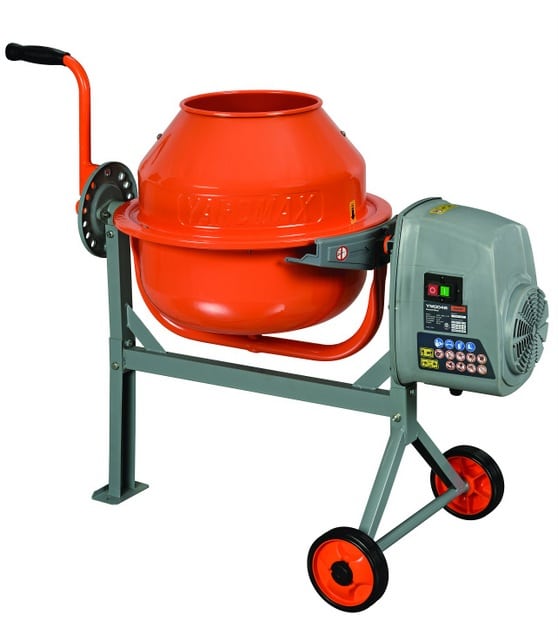 Yardmax, a manufacturer of innovative, high-quality outdoor power equipment (OPE), recently announced the availability of its new line of Yardmax Concrete Mixers, available in 1.6 cu. ft. and 4.0 cu. ft. varieties. These durable mixers are easy to assemble and operate, standing up to any small- to medium-size job and delivering rugged performance in any type of weather. Following a commitment to deliver high-quality OPE products to the market at the best value, Yardmax offers these mixers competitively priced starting at $139 with availability on Amazon.com.
Engineered for ease of use and the ability to withstand any type of weather, Yardmax concrete mixers can be fully assembled by one person in under thirty minutes and come with a waterproof, fully assembled IP45 wash down certified motor and gear box. The low-profile design is ideal for efficiently pouring cement into forms and wheelbarrows as well as moving around jobsites. Designed with a safety guard enclosing the ring and pinion gear to protect the operator, these sturdy, user-friendly machines adjust to the user's preference simply and safely.
"Our customers range from homeowners to DIYers to contractors," said Shad Shafer, Yardmax vice president. "The variety of our product line, including these new concrete mixers, allows each user to operate the equipment they need to help get the job done right at the right price."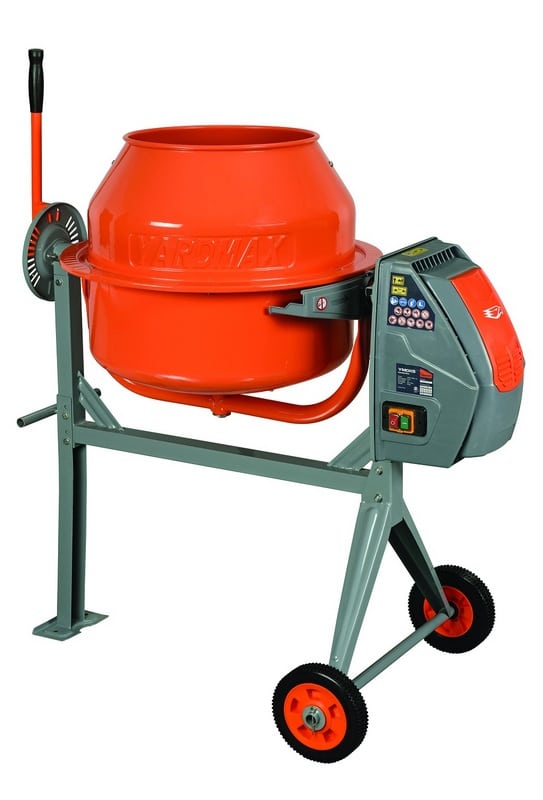 The compact, portable Yardmax 1.6 Cu. Ft. Concrete Mixer is easy to assemble, clean and maneuver. With a weight capacity of 100 lbs. and a 9-in. opening diameter, it delivers big results for residential paving projects. The heavy-duty, contractor-grade Yardmax 4.0 Cu. Ft. Concrete Mixer is easy to maneuver around work sites so operators can complete projects more efficiently. It boasts a 275-lb weight capacity and 15-in. opening diameter, as well as a low-profile height to make ease of pouring. Both models feature factory-assembled motor drive boxes for easy and mess-free installation. Motor and gear boxes are waterproof to withstand rainy conditions without getting damaged.
For more info on Yardmax, click this link. Really, what else are you doing?
Tags:
Yardmax
,
Yardmax Concrete Mixers