Fellow Machine Heads, welcome back to the third episode of our new video series. This is once again Keith Gribbins, publisher and resident guinea pig at Compact Equipment, hosting our new video series curiously called Machine Heads.
What's in store today? Phones you say? Cat phones?
Caterpillar, of course, is one of the biggest brands in the world. We work weekly with the famous earthmoving equipment company on the machine side, talking about everything from excavators to engines, but Cat also sells and licenses its name to everything from clothes to toys to smartphones.
Since 2012, the Reading, U.K.-based Bullitt Group has held the global license for phones and accessories for Caterpillar Inc. Today, Cat phones are sold in over 60 countries and range from classic, small push-button cells like the B26 up to the Cat S62 Pro smartphone. Words and phrases like waterproof, hygienic, drop proof, dust proof and meeting military standards are used to describe the ruggedness of these phones and accessories.
Some of these contractor-focused phones also come with some very cool contractor tools and applications. Some Cat phones come with thermal imagery tech for trades that need to locate hot or cool spots and/or view the world like a Predator. There's a laser measurement assist app. There's an indoor air quality monitor app. There's impressive battery life for multiday use.
Now, Bullitt has released the Cat S42, a new entry-level smartphone. It's on sale with an MSRP of $299 right now, so what does this new, low budget-ist smartphone offer for professionals?
The Cat S42 Smartphone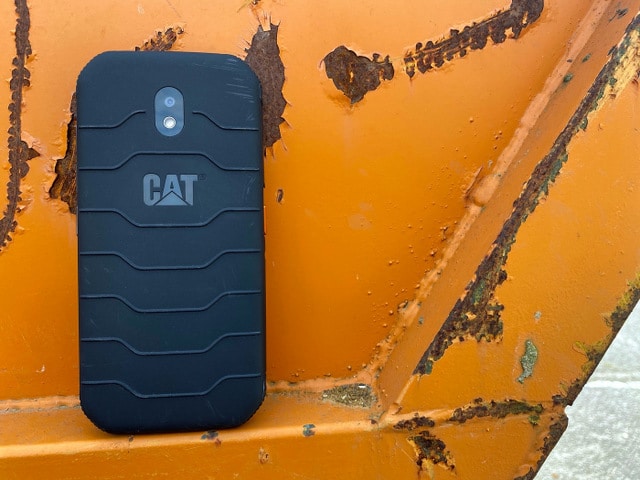 Well, Bullitt has naturally designed the Cat S42 with the ability to withstand the rough-and-tumble life of a construction worker. The phone meets those important dust, liquid ingress and durability standards like MIL SPEC 810H and IP68 ratings. It's surpassed repeated drop testing from 1.8 meters onto steel (that's like 6 ft). The S42 is fully waterproof and was tested submerged in water at depths up to 1.5 meters for 35 minutes. Like all Cat smartphones in the range, it is also put through vibration and tumble tests, as well as salt mist conditions. It is built to survive thermal shocks and operate in high and low extremes of temperature.
The Cat S42's bright 5.5-in. HD+ display is protected by scratch resistant Corning Gorilla Glass and can be read in bright sunlight. The touch screen can also be controlled with wet fingers or when wearing gloves. Like all Cat phones, the S42 can be thoroughly cleaned by being submerged and scrubbed with hot soapy water or disinfectant. Safety first. Ok, so it's awesomely durable, but how sophisticated is it?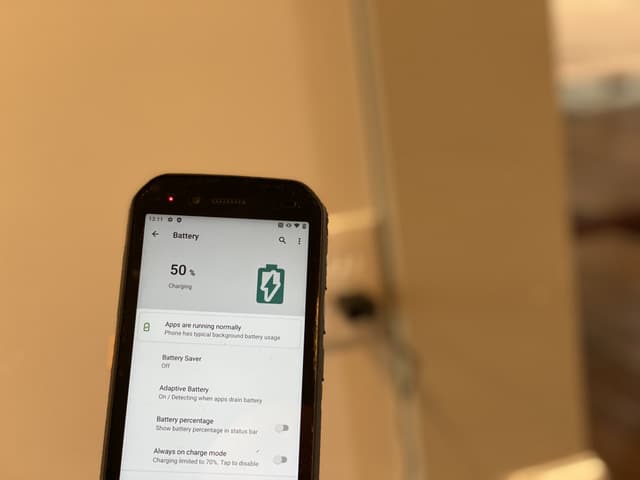 The S42 uses a Google Android 10 operating system that can be upgraded to 11. It has 3 GB of RAM, 32 GB of ROM storage and then expandable storage via a microSD card (the largest being an extra 128 GBs). There's a 13MP rear camera and 5MP front camera for jobsite photos. Interesting here: The device uses a micro-USB charger, rather than a type-C charging connector. According to Bullitt, this was due to the limited availability and cost of type-C connector components that met its requirements in terms of size, durability, and crucially, waterproofing. The company expects this to be the last Cat phone with a micro-USB connector.
Overall, this a super rugged and basic work phone, which is what most people probably need for everyday work, especially around construction machinery. This phone doesn't have a lot of those cool apps and technologies that give Cat phones some of their Cat feel — thermal imaging, measuring apps, stuff you'll probably never use — but it's at a price point that still gives buyers A) near indestructability and B) probably all the power and technology really needed for job activities in construction, landscaping, farming and beyond.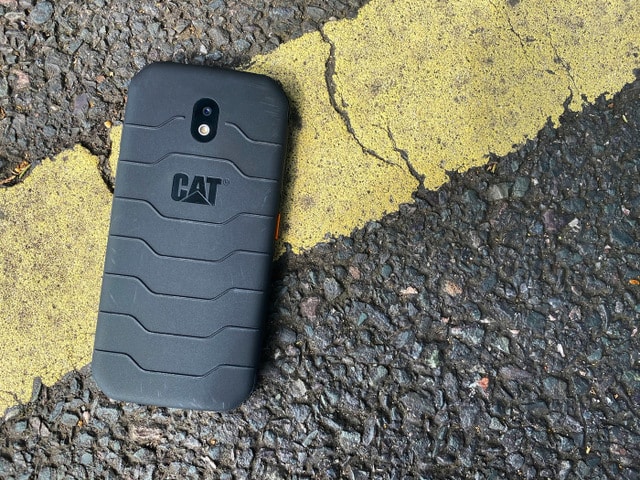 If you like the Cat brand and are perhaps looking to outfit your crew with some rugged smartphones, check out catphones.com. For more info on Cat and other great machine brands, head over to compactequip.com. Then head over to our YouTube page and hit subscribe. You need to subscribe to more things and appease the internet gods.
Till we talk next.
Tags:
Bullitt Group
,
Caterpillar
,
home
,
Machine Heads