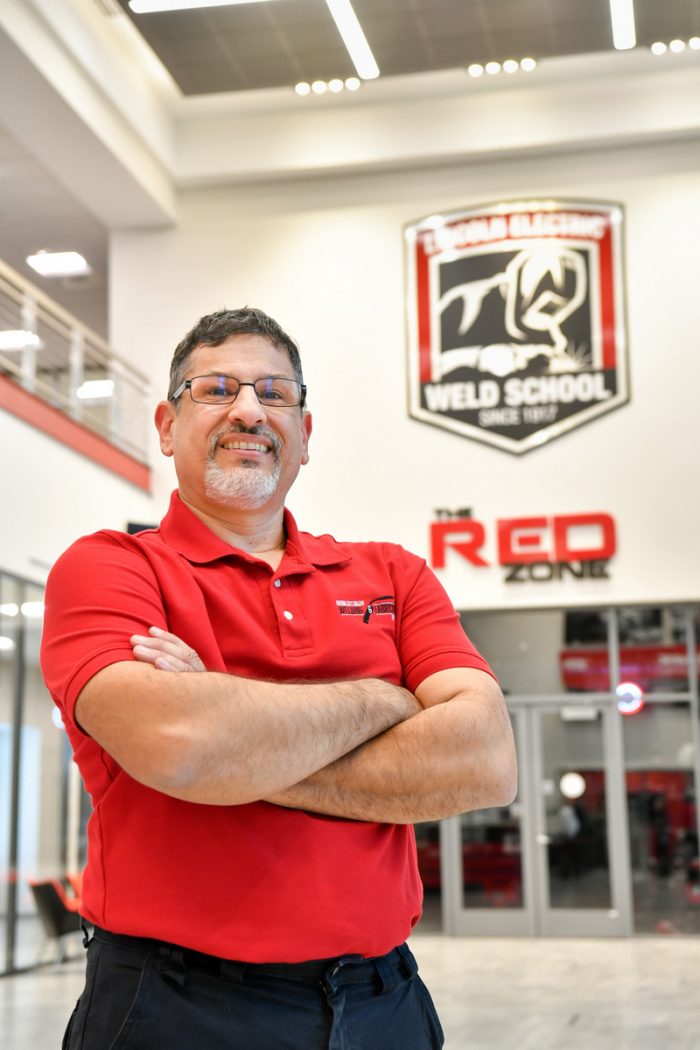 Lincoln Electric announced that Brett Camacho, a welding instructor at Fresno City College in Fresno, California, has won the first-ever LEEPS Instructor of the Year Award. The Lincoln Electric Education Partner Schools (LEEPS) program was formed in partnership with the National Coalition of Certification Centers (NC3) to provide schools with instructional materials and resources to help the next generation of welders.
"Brett rose above the other award candidates because his program exemplifies everything the LEEPS welding certification program stands for, including train-the-trainer, advancing and using new welding technology, and advocating for welding certifications and industry-recognized credentials," said Dan Klingman, Manager of Educational Programming at Lincoln Electric. "We could not have found a more deserving recipient of the first-ever LEEPS Instructor of the Year award. Brett has set a very high bar."
Along with a trophy, Camacho received the new Lincoln Electric POWER MIG® 215 MPi™ multi-process welder. He also was named a member of the LEEPS Advisory Committee, which has representation from community colleges and high schools, professional trade organizations and industry. The committee provides input on the in-demand skills and certifications needed by industry and supports the development, improvement and implementation of the LEEPS welding program curriculum, among other tasks. Committee members serve two-year terms.
"I am honored to receive this award," said Camacho. "It's especially meaningful since it aligns closely with my goals to help bridge the gap between training and industry and increase the number of skilled welders ready to enter the workforce."
Camacho started welding at age 12, helping with his family's business. While in high school, he decided to pursue becoming a high school agriculture mechanics teacher. During college, he continued to work for his family's business and do side jobs in welding. After earning his bachelorette, teaching credentials and master's degree at California Polytechnic State University in San Luis Obispo, Brett became a high school welding instructor. He eventually started his own welding and fabrication business with a partner that specialized in building stainless steel irrigation filtration system components and custom signs and parts. In 2005, Brett transitioned to Fresno City College as a full-time welding and fabrication instructor. He maintains strong industry partnerships through sitting on advisory and hiring committees, conducting workshops, hosting welding competitions, and fabricating projects for local businesses – one of which was building orangutan sleeping baskets and feeders for the Fresno Chaffee Zoo.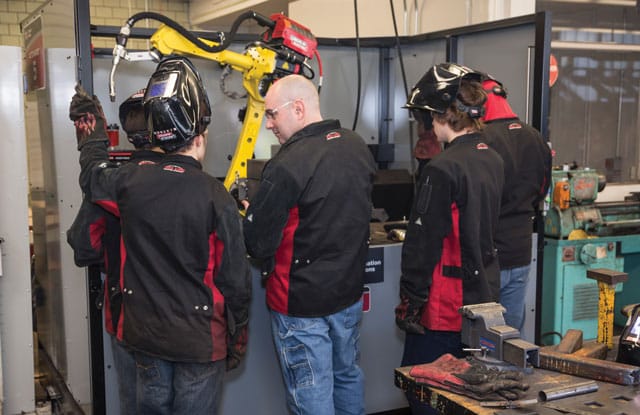 "Brett is passionate about the craft of welding and is doing an outstanding job educating industry about what sets the LEEPS welding certification program apart from other programs," said Klingman. Some welding certifications focus on knowledge or book learning, some require a hands-on competency demonstration, and still others have just an online test, Klingman added. "The LEEPS welding certification program combines all three, so employers know that a welder can not only perform the weld, but they also understand why they're doing it, and they've passed a test to prove it. We appreciate all Brett does to get that message out to industry and educators."
The Lincoln Electric Education Partner Schools (LEEPS) program was formed in partnership with the National Coalition of Certification Centers (NC3). LEEPS programs support welding schools and training programs throughout the nation with the most comprehensive and relevant welding instructional materials, education tools and resources available for advancing welding skills. LEEPS provides schools with a complete suite of portable and stackable welding certifications. This support system helps the next generation of welders get the credentials they need to advance their careers. Because Lincoln Electric works with industry to continue developing and enhancing the LEEPS program to align with workforce needs, employers can rest assured that job applicants with LEEPS program welding certifications are fully qualified and job ready. 
Mini excavators are making big waves on jobsites all over North America. Click here for the latest news on these machines and the companies that make them.