When it comes to drilling in concrete for anchors, the new Hilti cordless rotary hammer drill TE 6-A22 delivers unmatched speed compared to any corded or cordless rotary hammer drill in its class in a size, weight and design that is the basis of the legend.
Customers have asked for more work per charge and the B22/5.2 CPC Li-Ion industrial class battery gives them exactly what they want. And, when you want to lighten the load, the B22/3.0 CPC Li-Ion Advanced compact class battery is designed for weight savings, especially when working overhead.
The TE 6-A22 includes a chiseling feature for light duty corrective chipping. And adding the TE DRS 6-A T1 Dust Removal System (DRS) provides an OSHA 1926.1153 Table 1 compliant solution for dust control when drilling into concrete. Hilti TE 6-A22 delivers versatility for best-in-class performance, safety, and productivity.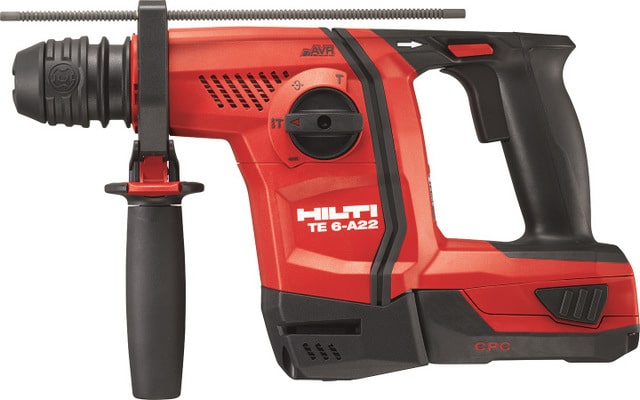 The TE 6-A22 cordless rotary hammer drill is backed by Hilti's 20/2/1 year warranty — 20 years of repair or replacement of defective parts; 2 years no cost repair including wear and tear; and a guaranteed 1-day turn-around on repairs* — so you can be sure it will be ready to go to work when you are.
For more info on Hilti, click this link. We promise quality content.
Tags:
Cordless
,
Hilti
,
Rotary Hammer Drills