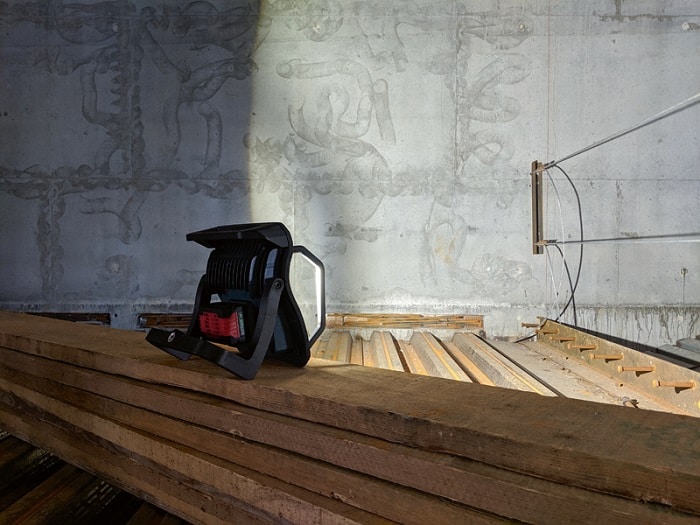 Bosch Power Tools, a global leader for power tools and power tool accessories, today announced the addition of two new floodlights to its lineup, featuring the brightest output Bosch has ever offered. Delivering Bluetooth connectivity, heavy-duty durability and outstanding runtime, the (10,000 lumen) Bosch GLI18V-10000C 18V Connected LED Floodlight and the (4,000 lumen) Bosch GLI18V-4000C 18V Connected LED Floodlight ensure jobsites are illuminated.
"Not only are these jobsite-tough floodlights the brightest offerings from Bosch Power Tools to date, they are also smart," said Jocelyn Cronin, project management specialist at Bosch Power Tools. "Gone are the days of a simple on/off switch. Users can control a number of functions remotely from their mobile device for one or multiple lights, ensuring better visibility for jobsites large and small."
The Bosch TOOLBOX App connects to the GLI18V-10000C and GLI18V-4000C with Bluetooth, empowering users to operate and control the floodlights remotely. Users can turn the units on and off, reduce or increase the brightness of the light, set them on a timer, check the battery status and more.
The lights are powered by rechargeable Bosch 18V batteries (not included). The GLI18V-4000C delivers 30 minutes per battery amp-hour at full brightness and up to 120 minutes of runtime per amp hour at the lowest (1,000-lumens) setting. The GLI18V-10000C provides 12.5 minutes per battery amp-hour at its highest (10,000-lumens) setting, with up to 120 minutes per amp hour at the lowest (1000-lumens) setting.
The adjustable stand allows the lights to be positioned at different angles, allowing for illumination forward, upward and everywhere in between. The lights are shielded by a solid metal body with shock-absorbing frames and feature a 5/8 in.-11 thread mount for compatibility with standard tripods for even more versatility.
Have questions about protecting your crew during the current pandemic? Check out our COVID-19 microsite for more resources from cleaning equipment to wearing the proper PPE.
Tags:
Bosch Power Tools