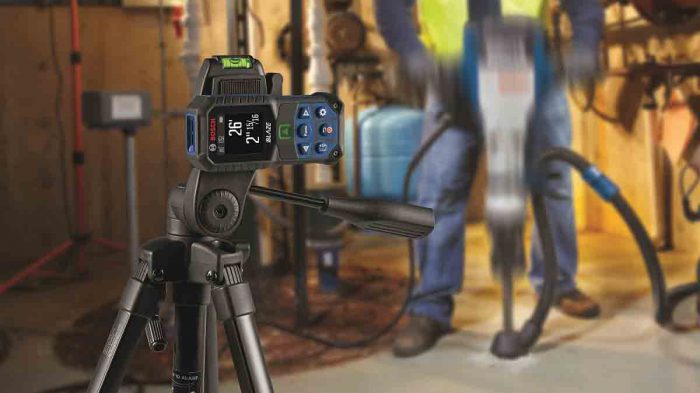 Paradigm announces its digital selling solution for home improvement contractors is now compatible with a popular line of Bosch laser measurement tools. The partnership adds another layer of convenience and accuracy to Paradigm Vendo, while offering Bosch device users the ability to automatically transfer measurements to a quoting and selling application specifically designed for the remodeling industry.
Paradigm Vendo is an easy-to-use digital sales application that helps sales professionals showcase home improvement products to consumers at home or virtually. It works on any device and helps take control of appointment management, product configuration and comparisons, quoting, financing options, and e-signatures – everything contractors need to close more and bigger deals.
The integration of Bosch's Bluetooth-enabled laser measuring tools allows contractors to accurately measure construction features, such as doors, window openings and siding area, and automatically transfer the dimensions to Paradigm Vendo. From there, Paradigm Vendo enables contractors to easily configure and quote products, showcase options to homeowners, and even close the deal without ever pulling a traditional tape measure.
Paradigm Vendo is compatible with Bosch's Blaze lineup of Bluetooth-enabled measuring tools , including the Blaze 165-foot Laser Measure (model GLM165-27C), Blaze Connected Green-Beam 165-foot Laser Measure (model GLM165-27CG), and Blaze Outdoor 400-foot Connected Lithium-ion Laser Measure with Camera (model GLM400CL).
"Paradigm is continually looking for efficient and innovative ways to help home improvement sales representatives more efficiently and effectively get their jobs done," says Matt Davis, Paradigm Product Director. "Integration with Bosch laser measurement tools allows Vendo users to quickly capture precise measurements from the devices they already use in the field."
We'd love to keep in touch! Find us on Facebook, Twitter and LinkedIn.
Tags:
Bosch Power Tools
,
Paradigm