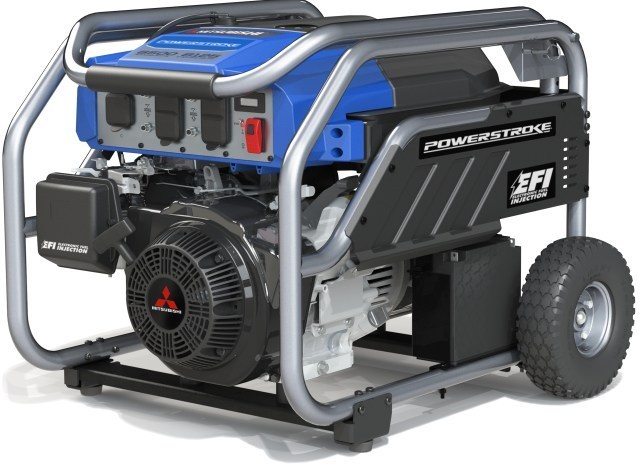 Techtronic Industries Power Equipment (TTI) recently announced that it is bringing the benefits of closed-loop electronic fuel injection (EFI) technology to the marketplace by selecting the Mitsubishi GB400 generator engine. EFI technology has been used extensively in the automotive industry as an environmentally responsible advancement in engine technology. TTI is pleased to introduce the many performance enhancing advantages of EFI technology to its product lineup.
The new EFI engine option is featured on the PowerStroke PS907000MFI model generator and provides up to 20 percent fuel savings, compared to a standard carbureted engine, and greatly reduces carbon monoxide (CO) exhaust emitted from the engine. CO related poisoning is a leading cause of portable generator related injuries and deaths throughout the United States.
"The most effective way to mitigate the potential for CO related injury is to first address the hazard at the source by lowering the amount of CO produced," says Lee Sowell, President of TTI Power Equipment Outdoor Products division.
The unit will be certified to the new UL2201 Safety Standard, which offers a comprehensive strategy that also includes a shutoff feature to reasonably mitigate CO poisoning and constitutes a major advancement in the safety of portable generators. The new generator will be available for purchase in the Spring of 2018 through various retailers and online outlets.
For more info on TTI, click this link. We promise quality content. 
Tags:
Mitsubishi
,
Techtronic Industries Power Equipment
,
TTI