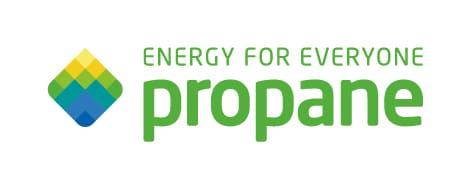 A new study from the Propane Education & Research Council (PERC) emphasizes the need to accelerate decarbonization with clean energy sources like propane. The analysis, Power Generation: The Emissions Shifting Problem, looks at recent power generation trends, including how propane systems can offer a low emissions and resilient solution. It also addresses how controversial public safety power shutoffs (PSPS), implemented for mitigating 
wildfires in California, are partly responsible for the increase in diesel backup generator sales.
"The increasing sales of the generators are seen in storm-wrecked coastal areas, inland tornado alleys and particularly, in California and Texas," said Dr. Gokul Vishwanathan, director of research & sustainability at PERC. "Consumers are seeking grid independence."
In its 2021 wildfire mitigation plan report, Pacific Gas & Electric (PG&E) identified that a technology combination of solar photovoltaic (PV) and battery energy storage with supplemental propane gensets is not only the most cost effective and reliable solution for initial remote grid sites, but also the cleanest.
Microgrids provide facilities with a great decentralized and distributed energy resource while enabling partial or total grid independence. The analysis reports there are several microgrids, particularly remote ones, that are supported by propane today. Solar energy company BoxPower and generator manufacturer Generac are providing solar PV with battery backup and propane generator solutions for remote, wildfire-prone locations in California. Instead of ruggedizing the transmission and distribution (T&D) lines, which could cost more than one million dollars per mile in remote locations, electric utilities are deenergizing the T&D lines and installing microgrid solutions to avert forest fires.
"There are about 164 microgrid installations in Texas and 61 in California," Vishwanathan said. "The newer microgrid systems in California are still reliant on diesel, but not in Texas. Replacing diesel assets with propane-powered equipment will continue to push us toward significant air quality improvement and decarbonization."
The analysis presented the following findings:
Sales of diesel generators have significantly increased due to electric grid disturbances caused by severe weather events, exacerbating local air quality concerns.
Propane can displace diesel generators and significantly improve local air quality, particularly by mitigating nitrogen oxides and particulate matter.
Traditional propane engines and/or renewable propane can facilitate decarbonization. Renewable propane is functionally and structurally identical to conventional propane.
"Consumers want reliable power solutions, but they're seeking clean equipment with a low emissions profile, too," said Joe Calhoun, director of off-road business development at PERC. "Propane is a stable, portable energy source that can help support Americans even when the grid goes down. Plus, using propane helps reduce the strain on our fragile electric grid. The more diverse America's energy mix is, the more reliable it is."
 Read the complete study and learn more at Propane.com/Research. 
We'd love to keep in touch! Check us out on Facebook, Twitter and LinkedIn!