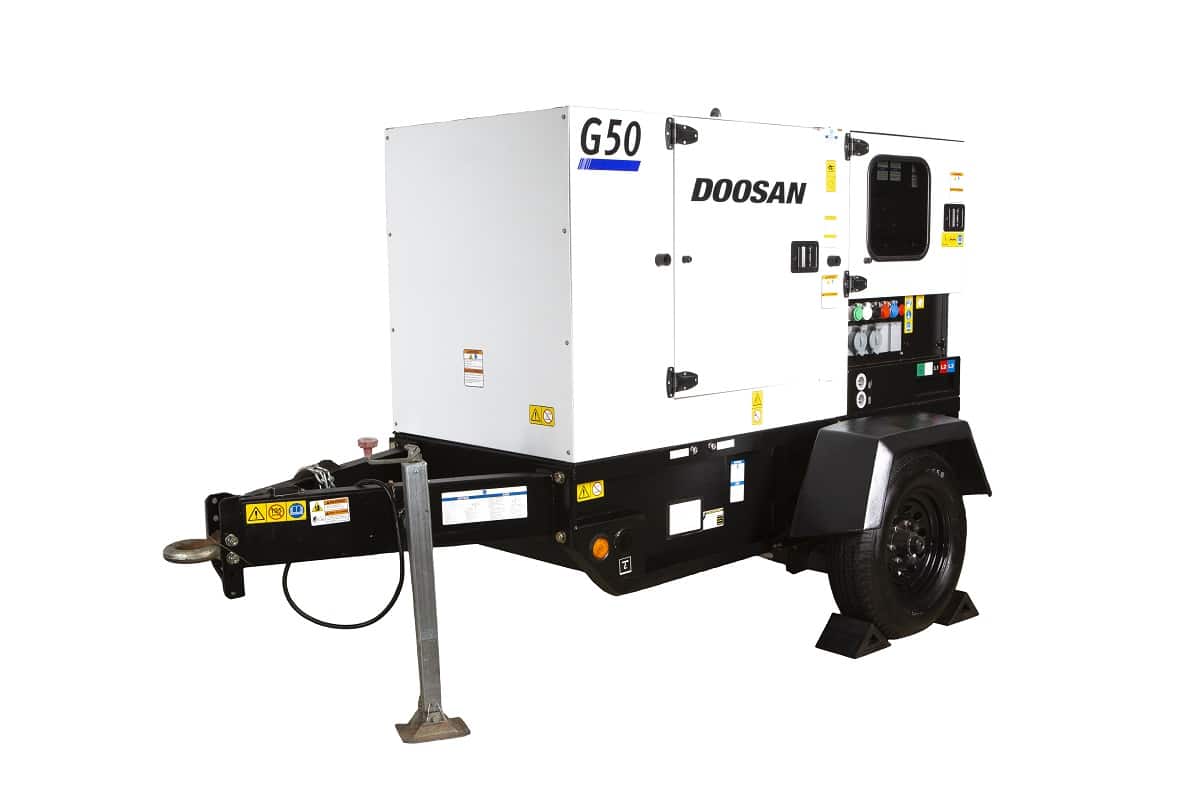 The Top Construction, Landscape and Rental Equipment Launched in 2022
Throughout 2022, the Compact Equipment crew traveled the countryside (tradeshows, product launches, zoom interviews, operation opportunities) to analyze and catalog every model of compact machinery released into the wild. Looking back, the last 12 months saw the introduction of an impressive array of off-highway construction equipment and OEM systems, but a certain set of equipment stood above the rest. We call them the Innovative Iron Award winners, and these particular units are, in our humble opinion, the best compact equipment released in 2022. Here comes a winner right now. See them all right here.
Doosan 20kVA to 50kVA Generators Now Offer Even More Impressive Starting Power and Load Management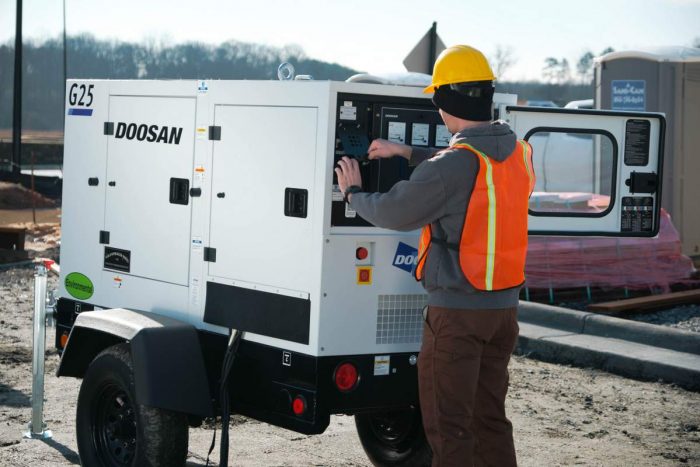 The high power needed to start motors usually dictates the size of the generator. Doosan Portable Power is helping you choose smaller (saving money) by upsizing the alternators on its 20kVA to 50kVA generators, enabling operators to be more efficient and start larger motors without stepping up a generator size class. Plus, running a generator that's too big at low load is not recommended for Tier 4 Final engines and can lead to engine wet stacking.
Along those same lines, Doosan Intelligent Load Management System (ILMS) is an option on most new Doosan Portable Power generators, which also helps prevent wet stacking. This proprietary technology protects the generator's engine and exhaust aftertreatment system by creating mechanical load on the engine when it is running below 30 percnet of rated capacity or in extremely cold ambient conditions.
ILMS kicks on and off without operator activation. It adds needed heat to the aftertreatment system to help prevent wet stacking. ILMS also reduces fuel usage compared to other methods of adding supplemental load.
These new Doosan Portable Power 20kVA to 50kVA generators have a digital control panel that displays the tachometer, oil pressure, coolant temperature and fuel level. A digital meter shows AC output, generator voltage and current.
Also cool: All Doosan Portable Power generators are manufactured in Statesville, N.C.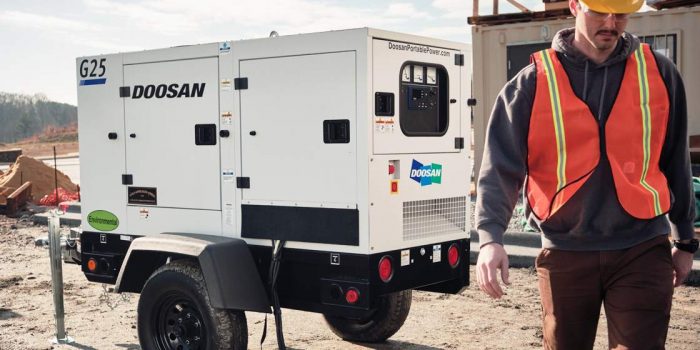 Quick Specs:
Doosan Portable Power G20WDO-3A-T4F
Prime Output: 20kVA
Engine: Doosan 1.8L
Sound Level (100% Load): 62 dB(A)
Doosan Portable Power G25WDO-3A-T4F
Prime Output: 25kVA
Engine: Doosan 1.8L
Sound Level (100% Load): 62 dB(A)
Doosan Portable Power G40WDO-3A-T4F
Prime Output: 40kVA
Engine: Doosan 1.8L
Sound Level (100% Load): 64 dB(A)
Doosan Portable Power G50WDO-3A-T4F
Prime Output: 50kVA
Engine: Doosan 2.4L
Sound Level (100% Load): 66 dB(A)
For more information about Doosan Portable Power, please visit doosanportablepower.com.
Keith Gribbins is publisher of Compact Equipment.
Wanna know all about aerial lifts? You're in luck! Click here for a whole lotta articles on these high-reaching machines.