Off-highway equipment brands continue to invest in machines that plug in to power up. Electric-powered mini excavators are still in their infancy in America, but it's a market segment with big growing interest. A variety of models and technologies have entered the market over the last few years. Here are four that caught our eye today.
Doosan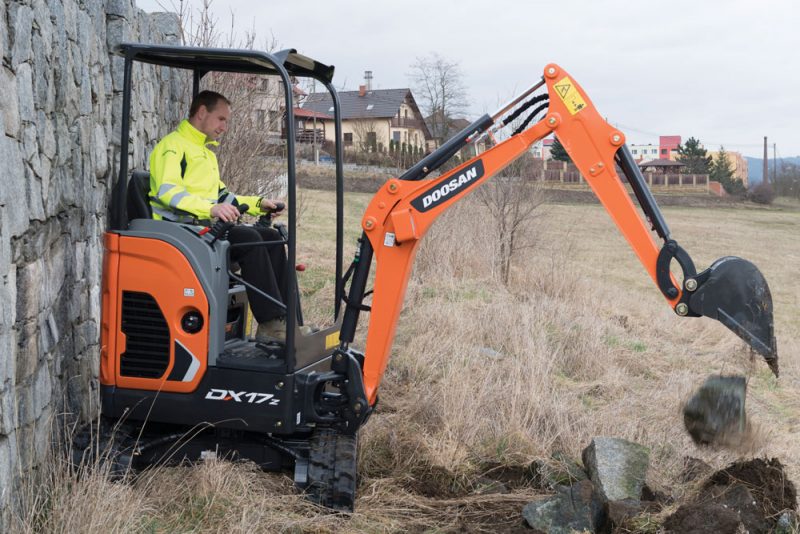 The Doosan DX17Z-5 zero tail swing electric mini excavator could be available for customers in North America as early as 2022. Doosan is developing the DX17Z-5 because of requests from customers who work in certain applications where exhaust gases are prohibitive, such as indoor demolition projects. The 1.7-metric ton size class was selected for this first model because of customer requests for a mini excavator that could work in confined spaces, requiring a machine with a narrow width to access the site. Instead of a diesel engine, the DX17Z-5 mini ex is powered by a battery, located where the machine's engine and fuel tank would normally be placed. The battery supplies power to an electric motor that is used to operate the mini excavator's hydraulic system. For more info, visit doosanequipment.com.
JCB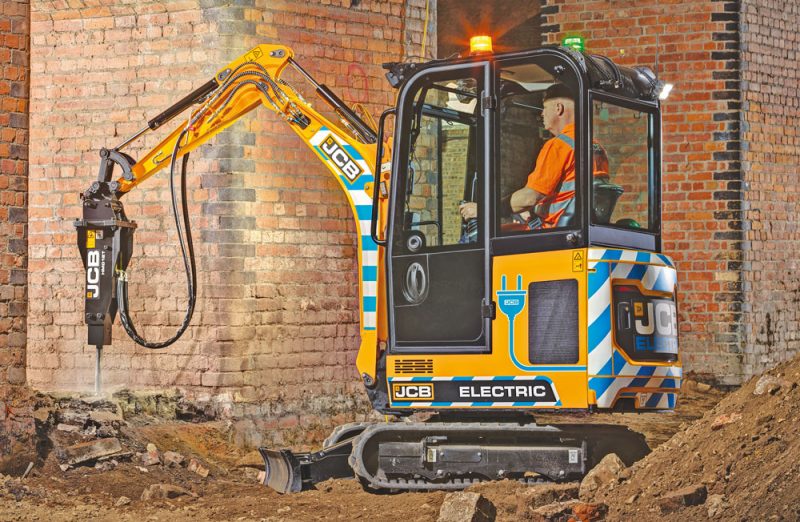 In an industry first, JCB is offering a fully glazed cab on the 19C-1E, setting the standard for an electric mini equipped for all seasons. With the same spacious cab as JCB's conventional 1- and 2-ton models, this machine will include an electric heater to instantly demist windows and warm the cab, providing operator comfort and visibility in cold climates. The 19C-1E will have the same performance when the heater is on, including superior battery capacity allowing a full day's shift work. The 19C-1E is equipped with a load-sensing hydraulic system for excellent digging performance with a maximum dig depth of 8 ft, 5 in. and offers 500-hour greasing intervals, for increased productivity. This machine offers the same power and more torque as comparable diesel-powered machines yet produces zero emissions and one-fifth of the noise. For more info, visit jcb.com.
Volvo CE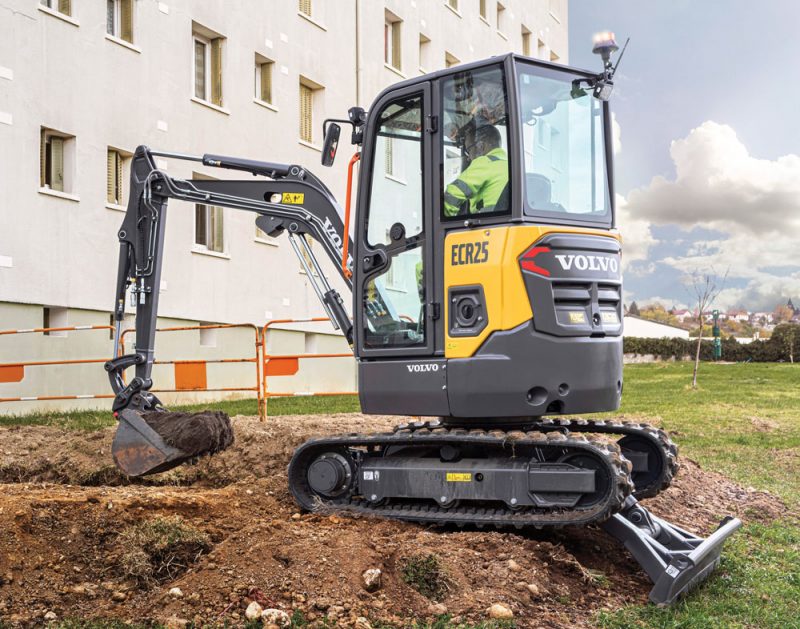 The Volvo Construction Equipment ECR25 electric compact excavator is now available for pre-booking. The ECR25 offers improved efficiency and fewer maintenance requirements than its conventional counterpart, without compromising performance on digging depth and breakout force. The excavator is fitted with lithium-ion batteries and an electric motor that replaces the diesel engine to power the hydraulics that move the machine and attachment. The batteries store enough electric energy to power the ECR25 for up to eight hours in its most common applications, such as utility work. An onboard charger enables overnight charging adaptable to conventional household electrical systems. In addition, an off-board fast charger can be used with a three-phase outlet, which allows the ECR25 to reach 80 percent power in one hour. For more info, visit volvoce.com.
Caterpillar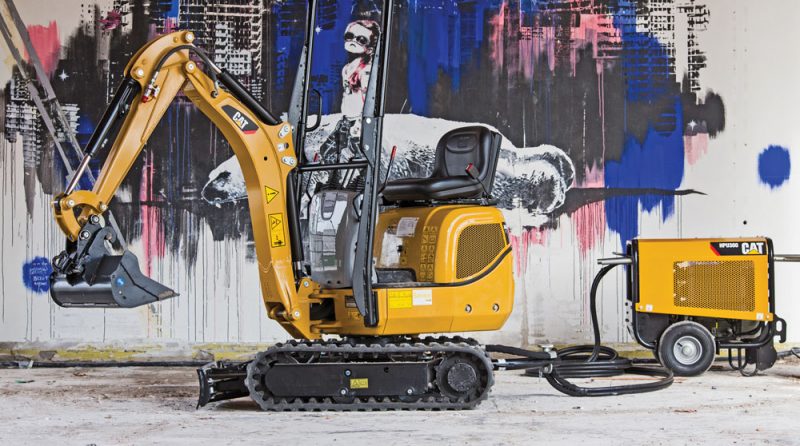 Want more options when renting a mini excavator? Check out the Caterpillar 300.9D VPS (Versatile Power System). The versatile design of the Caterpillar 300.9D VPS benefits both the owner/operator and the rental company by allowing the machine — in conjunction with its separate hydraulic power unit — to work either with its diesel engine or from a remote electrical power source, with no loss of performance. Having an electrical drive system remote from the machine enhances utilization and rental options. The 300.9D VPS can be rented alone for regular applications or with the hydraulic power unit when the job requires low noise and zero emissions. For more info, visit cat.com.
Tags:
Caterpillar
,
Doosan
,
February 2021 Print Issue
,
JCB
,
Volvo CE