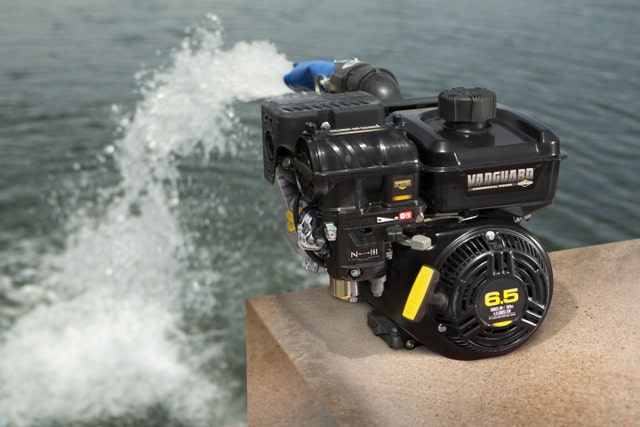 Vanguard will be displaying its Oil Guard and EFI innovations as well as the new Vanguard 200 single-cylinder engine, the first in an all-new single-cylinder horizontal shaft commercial engine line, at GIE+EXPO in booth 7068.
"Innovation is a driving force with the Vanguard brand, informing everything we do as we develop engines that deliver productivity, durability and reliability," said Chris Davison, senior marketing manager, commercial power. "We're excited to showcase these key innovations for attendees at GIE+EXPO."
Vanguard designed the Oil Guard system, a first-of-its-kind solution in commercial turf, to reduce downtime associated with engine oil maintenance. The Oil Guard system protects engine oil from thermal breakdown, which allows the engine to run for 500 hours between oil changes — significantly improving productivity and decreasing maintenance intervals. The direct access to the oil filter and drain tube ensures oil changes are quicker, easier and mess-free.
Show attendees will also have the opportunity to see the automotive-based closed-loop EFI system, which offers up to 25 percent better fuel economy. Along with improved efficiency, the Vanguard EFI system is backed by unmatched training and service to ensure optimal performance benefits.
Vanguard will also unveil the new Vanguard 200 to the commercial turf market, which was developed around several key areas of performance, including starting, maintenance intervals, service and support, and total cost of ownership. The Vanguard 200 features TransportGuard, a single ignition and fuel shutoff designed to prevent oil dilution during transport, easy cold weather starting down to -20°F, 15 percent less vibration and 40 percent quieter performance than the Honda GX200.
Visit Vanguard at GIE+EXPO in booth 7068 or visit vanguardengines.com to learn more.