So confident is Caterpillar about its Tier 4 technology that the company now provides a no-cost, three-year/5,000-hour powertrain protection plan for nearly 40 machine models equipped with Cat emissions-control systems. The new Equipment Protection Plan (EPP) allows Cat machine owners to reduce risk, control costs and, ultimately, to ensure long-term value for their equipment. The protection plan adds value to Cat machines and permits owners to "work confidently — all day, every day" with assurance of premium protection for premium products.
The EPP covers parts and labor for powertrain-component failures caused by defects in materials or workmanship. The plan includes a broad range of components:
1. Basic engine; transmission; torque converter/divider; drive line; differentials; drive axles; final drives
2. Hydraulic drive pumps and motors used in hydraulic excavators and in machines with hydrostatic drive or differential steering
3. Brake components providing steering for track-type tractors and track-type loaders
4. Service-brake components internal to covered powertrain components.
Models eligible for the new plan are protected by the company's standard 12-month warranty from the delivery date, and the automatic EPP coverage also begins at that time and continues for 36 months or 5,000 hours. Customers can upgrade EPP coverage to include hydraulics or can upgrade to Caterpillar Premier Coverage by paying the difference for the added protection.
Coverage extends to all applicable machines sold and operated in the United States and Canada, and coverage is transferable to subsequent owners, subject to provisions available from Cat dealers. Although Caterpillar has chosen select models for EPP coverage beginning January 2012, the company reserves the right to add models to the program during 2012. Details are available at http://www.cat.com/tier4epp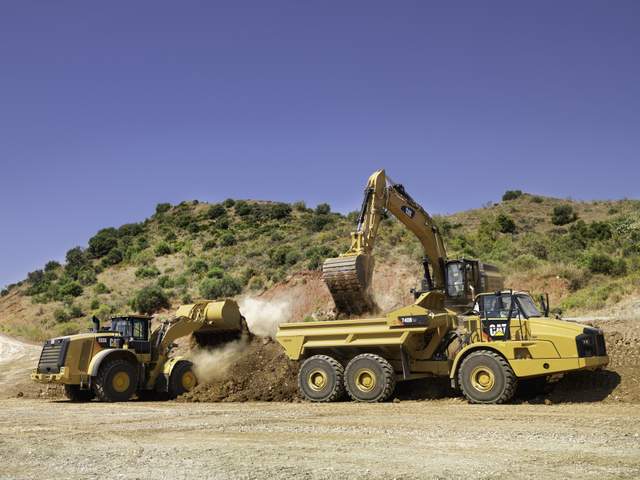 Tags:
Caterpillar