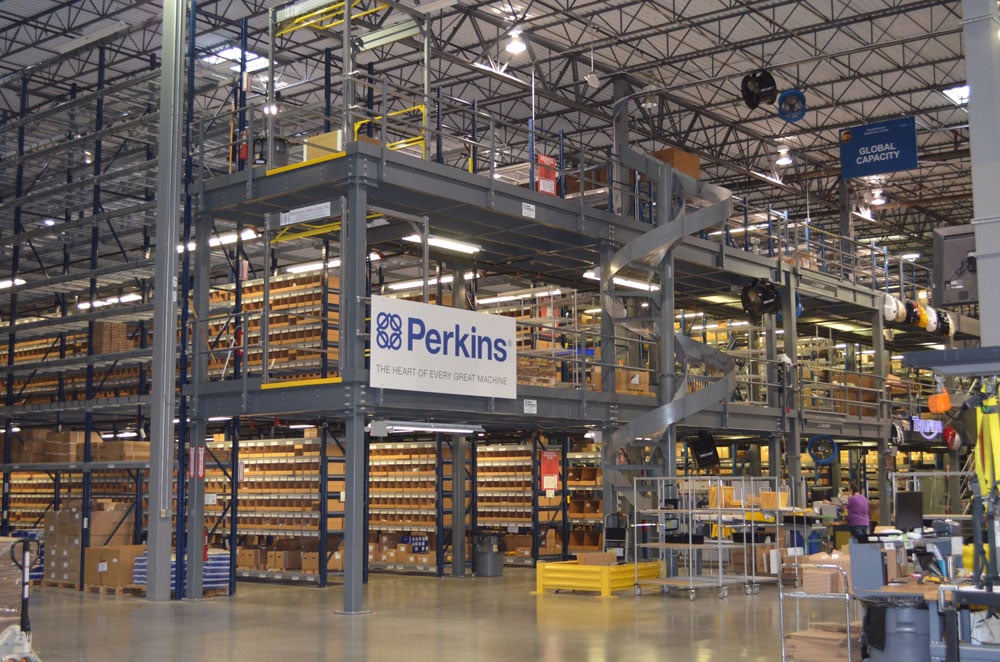 I need it now. It's a bratty attitude that is almost customary in our culture. In fact, many companies today have structured businesses around a zero delays philosophy. In construction, for example, margins are so strict that most contractors don't have much tolerance for downtime. Jobs have tight timelines. Penalties can be accrued for lateness. Profit margins can be eaten away via stoppage. For an equipment pro, that means machines must always be running, and that's a pretty tall task. Construction equipment endures extreme working conditions, and breakdowns are inevitable.
Perkins Engines understands both of these ideas — that machines break down and that professionals want repair solutions immediately. The company has come up with two equally good solutions — A) open a North American aftermarket parts facility with UPS that guarantees any number of delivery time solutions and B) create an online marketplace where both dealers and contractors can easily order parts (oil, filters, fans, water pumps, alternators and beyond).
"We want to create the experience of an Amazon," said Nicholas Morgan, operations and supply chain manager for aftermarket at Perkins. "Our customers want everything tomorrow if not today, and that's the experience that we want to be able to create for them — whether that's through the e-commerce channel and buying parts online or whether it's through our network of distributors and dealers. That's key in terms of our strategy. To accomplish that strategy, we came to the conclusion that the right thing to do was to put a regional logistics center for Perkins genuine parts within North America."
The RLC
To start off my summer, I headed down to Kentucky to hang with some industry friends from Perkins Engines. The U.K.-based engine manufacturer, owned by Caterpillar, has invested heavily in the American marketplace of late. A big part of that investment comes in the form of its Perkins North America Regional Logistics Centre (RLC), located in Elizabethtown, Ky. The RLC is housed in a shared facility that's a partnership with the United Parcel Service (you probably know them as UPS).
"The [Elizabethtown] facility totals 400,000 sq ft, and Perkins specifically operates in a little over 37,000 sq ft of that," explained Ryan Forbis, distribution operations manager at UPS, right before giving us a tour of the complex. "Actually, it's more than that because that's only considered in ground square footage. When we get out there, you'll see a three-tier mezzanine and each level is about 15,000 sq ft, so Perkins actually has closer to about 60,000 sq ft."
Perkins has basically outsourced its aftermarket parts delivery logistics to UPS. This RLC gives U.S. Perkins customers and North American distributors the rapid and reliable ground or air shipping options they require: choice of ground shipping or next-day and two-day air. One hundred percent of the United States can receive parcels next day via air shipping and 99 percent within four days' drive. It gives machine professionals the flexibility and pace they require.
"We want velocity," said Morgan. "That's partly why we chose UPS. They have experience with e-commerce, and they can manage the level of velocity that we want now and have the capacity to grow as we grow. Not just through Elizabethtown but obviously through places like Worldport because with the deadlines we can offer 8 p.m. Eastern time cutoff to support the East to West Coast working day. That gives us a bit of an advantage in terms of getting orders out the same day from the Elizabethtown facility into Worldport, onto a plane and then to anywhere they need to go."
The Elizabethtown Perkins facility is around 50 miles away from the UPS Louisville courier hub called Worldport, which I also got the opportunity to visit. The place is wild. Worldport is basically an enormous airport and the biggest sorting center you will ever visit. It's equivalent in size to 90 football fields and bigger than the Mall of America. It processes an average of 1.6 million packages a day using 155 miles of conveyors. Hopefully the photography will give you an idea of its breadth because its size and complexity are hard to capture in words.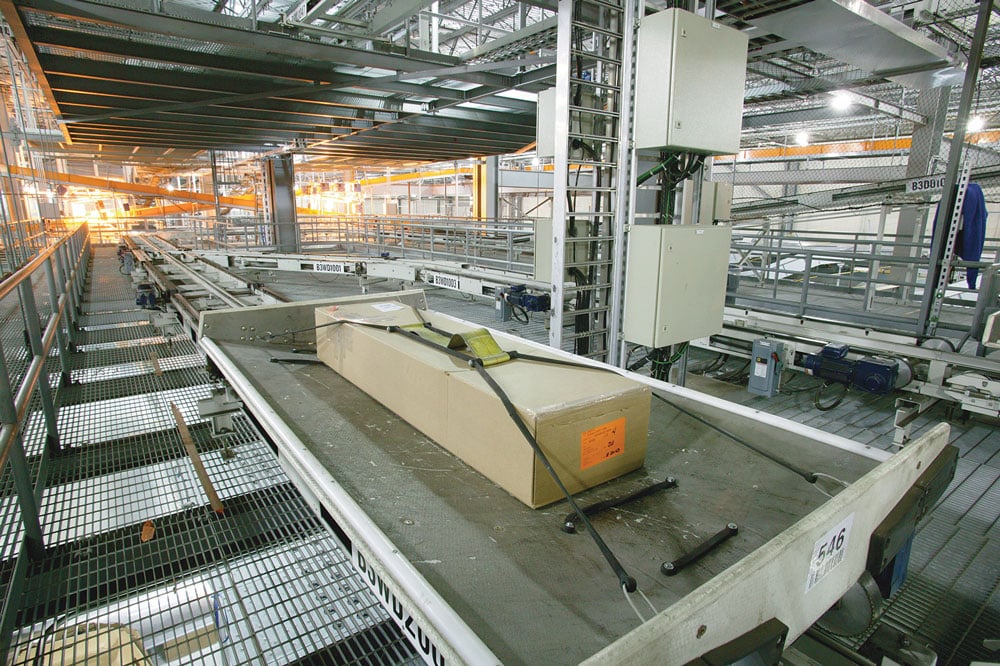 Online Ordering Expedited with Feedback
Last year, Perkins announced the launch of its new online platform called perkins.com/shop and a mobile app called the Perkins My Engine App in the United States. Targeted at rental businesses, repair and engineering shops and just general machine owners, the online shop allows U.S. customers of Perkins engines to buy genuine Perkins parts over the internet easily and quickly. It's also bridging the gap between clients.
"The nice thing about the shop and the app is that they're bringing us a lot closer to our end-customers and giving us the ability to get their direct feedback and improve," explained Morgan. Via its online portal, customers have access to some 7,000 parts to order. Of course, distributors get extra love. A valuable new back-end system is also in place to provide added support for distributors. Called Retail Inventory Management (RIM), it is being implemented across all distributors worldwide. RIM uses complex algorithms to calculate the stock that distributors should hold in each location to meet customer demand when they need it.
"If there's demand, then we'll stock it, and if it's not stocked today that doesn't mean it won't be stocked in the future. This gives us the flexibility to be able to grow and change," said Morgan. "RIM will manage the inventory profile for us just as it does for our distributors, so we'll be using that to be more proactive in terms of what we should stock whereas, historically, most parts businesses run on historical sales and trying to guess what customers want to buy."
For Perkins, this is a massive and complex undertaking, but for the distributor, the rental house and the contractor, it's simplification. The end result is faster, easier order processing, while ensuring that the high standards the Perkins brand requires are not compromised. Easy, right?
"Everything that's new is always a challenge," laughed Morgan. "We're still learning, and we're changing the site literally every day, improving things like the analytics, listening to the feedback that we're getting from customers. But it's really good, it's really exciting and it's very different for us."
Tags:
Caterpillar
,
Editor at Large
,
home
,
July/August 2018 Print Issue
,
Perkins
,
Perkins Engines