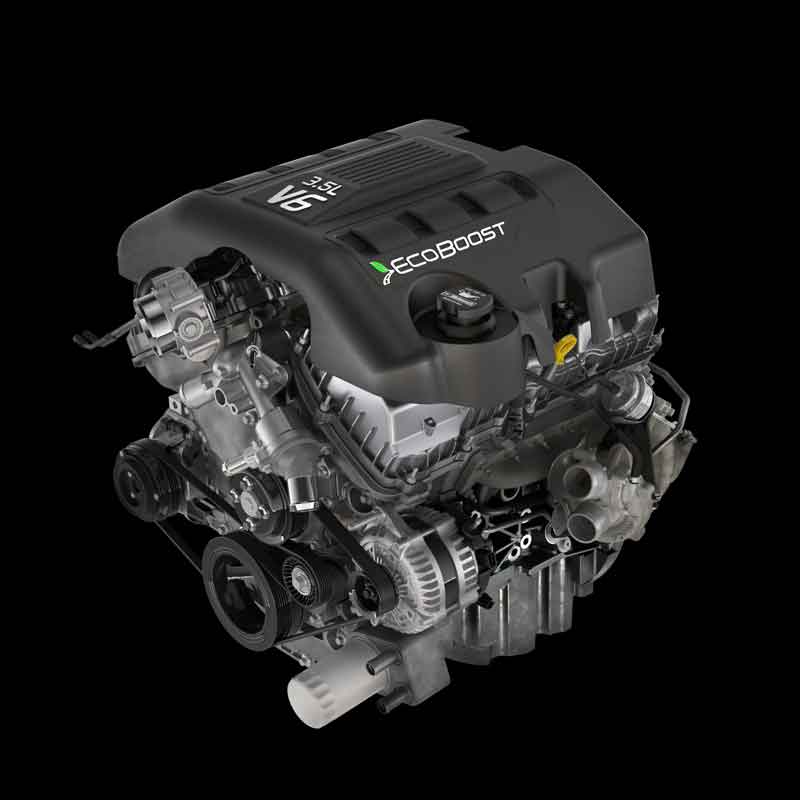 An Ford F-150 EcoBoost race truck, with an engine that has the equivalent of 10 years of rugged use, finished the grueling Baja 1000 last month in 38 hours, traveling 1,061 miles. The 2011 Ford F-150 EcoBoost finished one of the most grueling desert endurance races in the world (the Tecate SCORE Baja 1000) with plenty of power left at the finish.
The new 3.5-liter EcoBoost engine used to power the race truck performed spectacularly in the harsh terrain and extreme temperature swings of the Baja California Peninsula. The truck endured hard accelerations – often at full throttle – and stiff decelerations across the mountains at temperatures that swung between freezing and 100 degrees Fahrenheit.
Earlier this fall, the engine was randomly selected off the line from the Cleveland Engine Plant to be put through a series of rugged exercises to test its long-term durability. It was installed in a 2011 F-150 at the Kansas City Assembly Plant then traveled to Oregon where it worked as a log skidder. Next, the truck towed 11,300 lbs at high speeds around a NASCAR track in Florida before towing up steep grades in Arizona against competitive trucks.
Though the EcoBoost engine entered the race with the equivalent of 10 years worth of rugged use, its inherent performance advantages – twin turbochargers and direct fuel injection – helped it complete the race.
"I've never seen anything like it in a stock engine – especially one that's been through what this one has," said driver Mike McCarthy. "This EcoBoost engine didn't miss a beat. It took a beating and kept right on going. This is one tough engine."
In late November, the engine was removed from the F-150 and installed in a race truck to take on the extreme conditions and terrain of the Baja 1000 in Mexico. In last year's race, fewer than half of the competitors – many with modified engines – finished this race.
The Baja 1000 represented the culmination of the F-150 EcoBoost torture test program, demonstrating the durability and capability of the class-leading 3.5-liter EcoBoost truck engine. Viewers can visit http://www.fordvehicles.com/trucks/f150/2011/experiencef150 to view each of the episodes as they are posted.
"While racing is action-packed and exciting, it serves a very real purpose for our engineers to learn about vehicle and engine performance that directly benefits our customers," said Cliff Irey, Ford Truck Motorsports manager. "Baja race is no different. In the last 30 hours we learned a tremendous amount about the durability of this new F-150 engine, the EcoBoost. And we're delighted to report that the EcoBoost engine showed it was up to this test."
The engine that powered the race truck goes next to Ford's powertrain laboratory for a teardown and inspection.