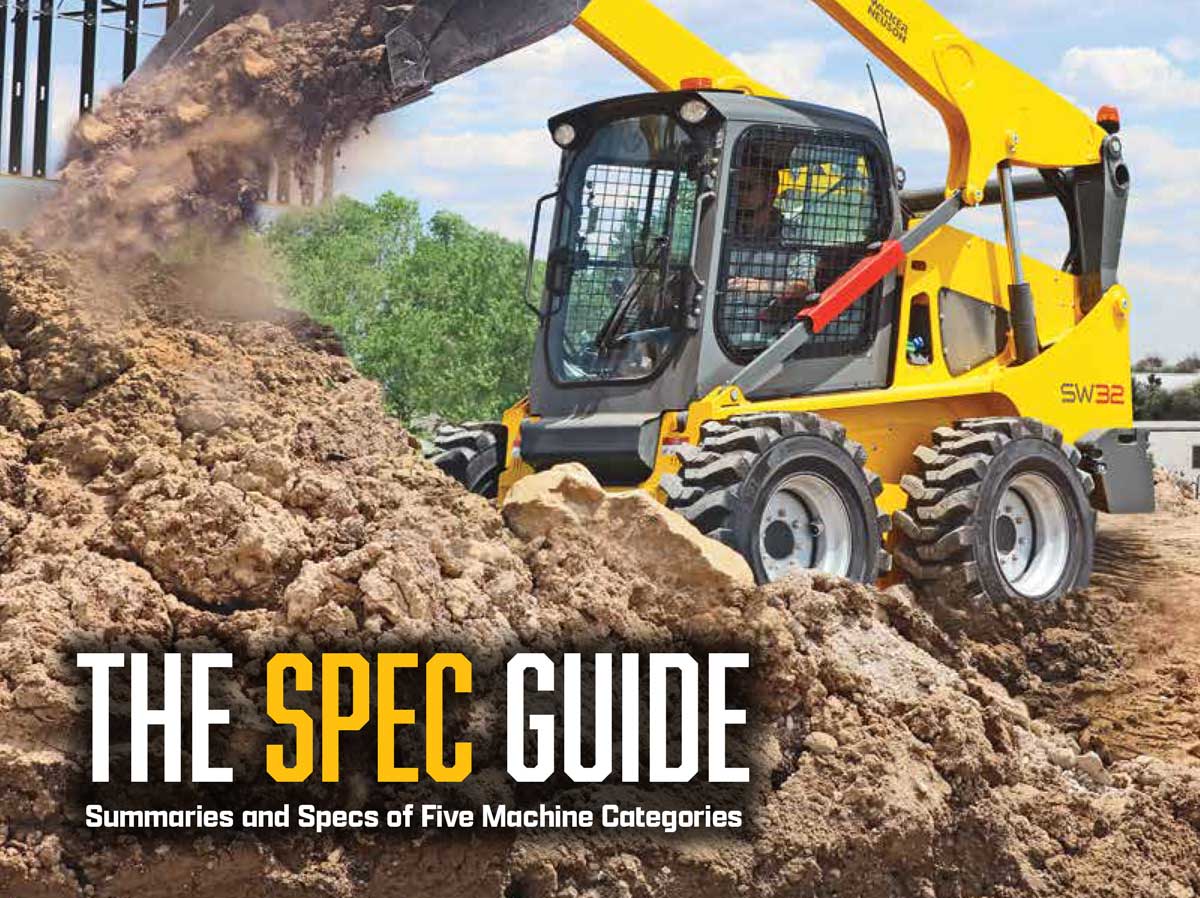 The May/June print issue of Compact Equipment is out right now and it's an absolute beaut. Take a look at a digital copy right here. We've got outstanding content in this sucker: track loaders in brush hogging applications (here); rental tips for compact tool carriers (here); an outstanding analysis of the highly technical tiltrotator market (here); and lots more. Those are just some examples of the great content readers can find in our print publication. In fact, we just won an award for it.
I bring this all up because next month is our special edition spec guide. CE's Spec Guide is a 100+ page behemoth, detailing five main categories of compact equipment: 1) skid steers; 2) compact track loaders; 3) mini excavators; 4) compact tool carriers (stand-on or walk-behind units); and 5) compact wheel loaders. This is the magazine to get each year because it is a great reference guide, so be sure to surf over to compactequip.com/subscribe to ensure you have a renewed print subscription. It's FREE. Manufacturers will be listed in alphabetical order, and each brand will get a full page per category that will include a product line summary, advice for buying and a list of essential model specifications (everything from bucket breakout force and boom lift orientation to engine power and operating weight).
Compact Equipment's print magazine is a free trade publication for industry professionals, but it takes our qualified readership to keep it afloat. The Spec Guide is just the beginning of your subscription. CE is an award-winning trade pub and website (we've earned 10 different awards in the last four years alone), covering all types of small categories of construction machinery. Our gearheads (read editors) operate, analyze and write about off-highway equipment like skid steers, mini excavators, utility vehicles, telehandlers and basically any diesel-powered construction machine (some landscape and ag too) that can be hauled on a trailer without a CDL.
The Spec Guide issue is the perfect example of our top tier journalism. Of course, print is just the start. Our editorial content is available across multiple media channels — print, web, email, webinars, social media and beyond. You can sign up for them all at compactequip.com, including July/August's hefty Spec Guide.
Keith Gribbins is publisher of Compact Equipment.
Compact track loaders are the most popular category of compact equipment in America. Learn why with loads of track loader features right here.