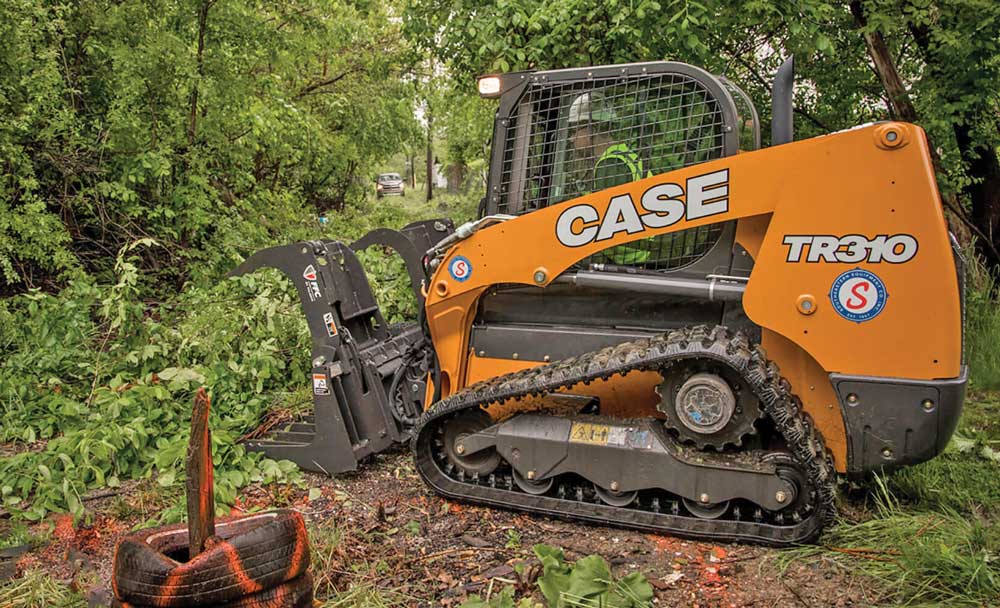 Contractors continue to favor the rental equipment equation. Avoid the overall burden of ownership, including up-front cost, maintenance and depreciation of assets. Embrace less risk with what appears to be a continually unpredictable market. Perks range from project-specific machinery to fewer storage and transportation headaches, and the advantages of rental are attracting more borrowers. The latest five-year forecast from the American Rental Association (ARA), updated in early May, predicted equipment and event rental revenues in North America could surpass $61.3 billion in 2019, including $55.8 billion in the United States and $5.3 billion in Canada, up 5 percent compared to 2018. Dealers and rental houses see it too.
"Today, in our industry, all types of equipment are being rented at record pace," explains Heath Watton, vice president at Southeastern Equipment Co. Inc., which serves Ohio, Indiana, Kentucky and Michigan with 18 locations, representing great brands like Case and Kobelco. "Some of the most popular are and will always be mini excavators and compact track loaders. Both of these items have numerous attachments available for changing job requirements. As for the aerial industry, it seems contractors want to go higher and farther. We see a lot more 80- to 100-ft boom lifts on sites today. Also, personal one-man lifts are becoming more readily available due to safety concerns with ladder climbing."
Speaking of which, in our June print issue (sign up here!) we've got an article ("Going Up") covering one-man vertical mast lifts, detailing the rising popularity of personal elevated construction machinery. Most of our June print issue of Compact Equipment is dedicated to similarly rentable equipment — from excavators and attachments to rough terrain scissor lifts and compact telehandlers. We also see the potential of the rental industry and will continue to dedicate more print and online resources to rental-heavy categories.
"There is continued growth in the entire rental marketplace because of new equipment or technology, availability and pricing," explains Watton. "I think all those factors play in. We can't expect a contractor to buy a piece just because he has more work. In some cases that decision wouldn't be fiscally responsible. However, on the other side, renting fills the void without the long-term commitment."
The equipment rental industry continues to expand faster than the overall economy. According to ARA, in the United States not one state has had a decline in construction, general tool or party and event rental revenue. That's crazy. According to the association, U.S. rental revenue is expected to grow another 4.2 percent in 2020, 4.3 percent in 2021 and 4.7 percent in 2022 to reach $63.5 billion. Add in something like a federal infrastructure bill or gas tax, and the market could grow even faster.
"We have a strong outlook on the rental market for no other reason than pure contractor optimism due to a healthy economy," says Watton. "We are hoping for a gas tax to be put into place in Ohio and that will ensure infrastructure work for years to come."
Keith Gribbins, Publisher
kgribbins@benjaminmedia.com