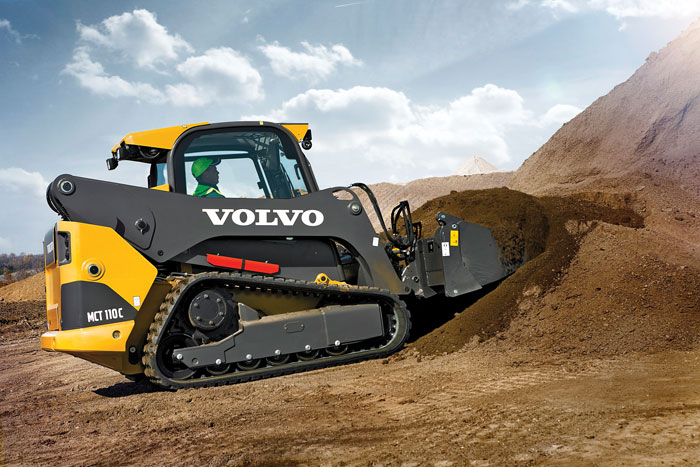 Sales of off-highway construction equipment are on the rise around the world, and North America once again appears to be a hot spot for new machine purchases (depending on the equipment category). Global sales of construction equipment are forecast to grow 3.9 percent in unit terms in 2016, to 760,508 machines, according to the economic forecasting and research consultants at Off-Highway Research. That's a nice change of pace from last year.
"There can be no doubt that 2015 was a tough year for the global equipment industry, due to slowing world economic growth and weak commodity prices," said Off-Highway Research managing director David Phillips in a press release. "However, there were improvements in several developed countries which helped offset some of these losses."
One of those up-and-developing countries is the United States. In 2016, growth is expected in the European, North American and Indian equipment markets. In particular, the buoyant North American market should rise a further 4 percent to 186,025 machines, according to Off-Highway Research. A lot of that growth is coming in compact equipment. According to the Association of Equipment Manufacturers, retail sales of small farm tractors under 40 hp continued their positive growing trend in December 2015, showing a whopping increase of 11.4 percent compared to the same period last year.
While the skid steer market looked flat in 2015 (around 36,000 units sold), their dedicated track cousins (compact track loaders) actually outpaced skid steer sales in 2015 with a volume of 40,000-plus units sold, according to research we did in a January story. That trend looks to continue as brush cutting, agricultural and residential construction markets look toward tracks to extend their wet work seasons. Mini excavators continue to show solid sales numbers (looking at 30,000 units being sold in 2016), going into rental, housing, agriculture and utility work, and the European-loved compact wheel loader is similarly starting to find more traction in the American fleet.
"North America is by far our fastest growing industry for compact wheel loaders," explained Cat product specialist BJ Meier when we visited Peoria last year. "We're up over 30 percent this year [2015], as far as industry growth."
It certainly feels like the American construction equipment industry is revving up after a tough decade of sales, but still make sure to fasten your seatbelts, as it's going to be a bumpy ride for a while. "As has been the case since the crisis years of 2008 and 2009, business confidence remains fragile, and the uncertain geopolitical outlook around the world could have a negative impact on the sector," said Phillips.
Keith Gribbins
Associate Publisher
kgribbins@benjaminmedia.com