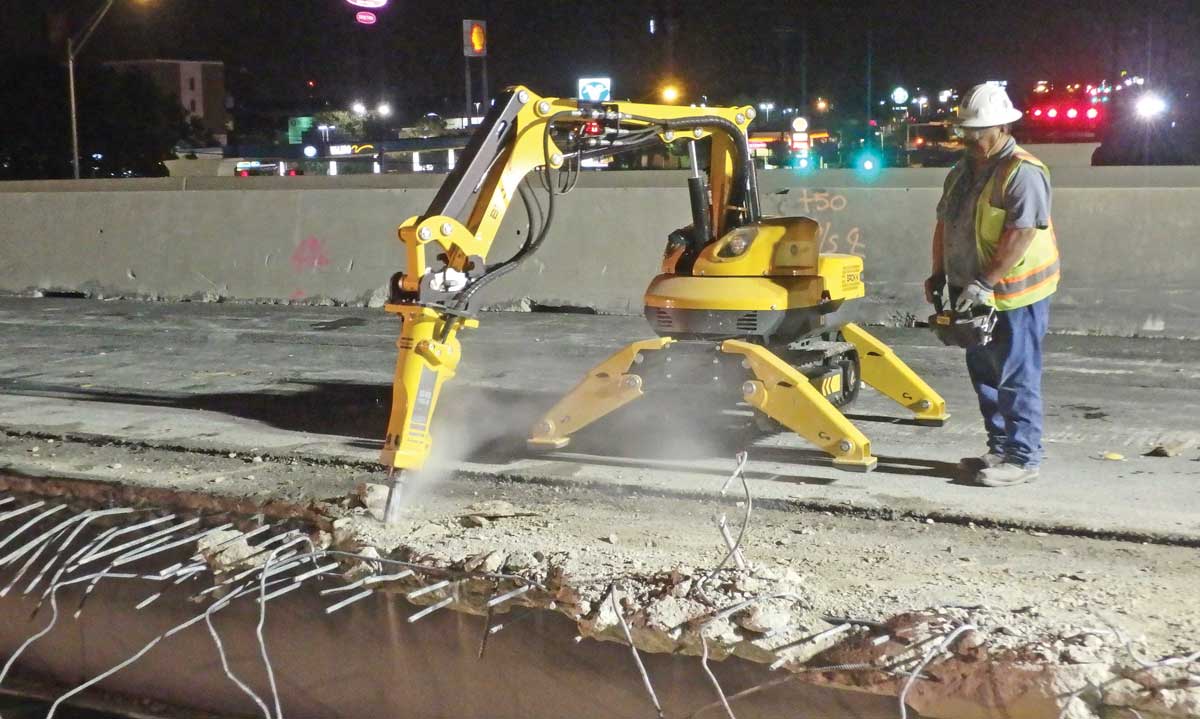 Demolition can be a dangerous job. Whether it's road and bridge repair, interior demolition or any other application that requires crews to dismantle existing construction, creating a culture of safety is vital for protecting workers and maintaining overall efficiency. Here are five simple safety tips operators should remember when using remote-controlled demolition equipment.
One
Keep Your Eyes Open: Operators should maintain a clear view of the machine, the power supply, cables and the work area at all times during use. It's impossible to keep track of everyone on the jobsite, but the operator must take responsibility for keeping site personnel safely out of the risk zone while the remote-controlled demolition machine is in operation. On jobsites crowded with traffic or visual obstacles, it can be difficult for one person to keep track of the risk zone. In these situations, designating a spotter can help.
Two
Stay at Arm's Length: When using remote-controlled demolition equipment, the size of the risk zone is based on many factors — such as the work object, work method, surface, position of the arm, angle of machine and operator — and is constantly in flux. Maintain a safe jobsite by keeping everyone outside the robot arm's length while in operation. If the operator or another crew member needs to enter the risk zone, be sure the machine is in emergency stop mode or de-energized and cannot be moved accidentally. And always ensure the machine is off when not in use.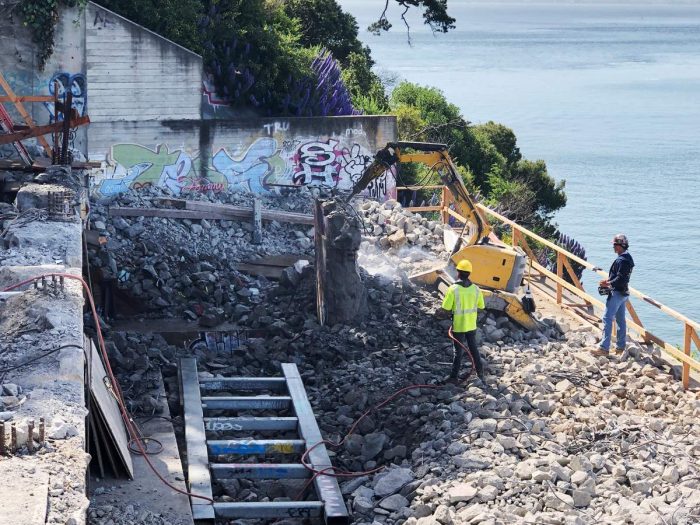 Three
Inspect Each Day: Remote-controlled demolition machines are manufactured to take a beating, but that doesn't mean operators should forego daily maintenance and inspections. Even slight damage can lead to increased safety risks. Before operation, visually inspect the machine — paying close attention to fluid levels and hoses — and make sure everything is properly lubricated. Always check that the power cable and connector are undamaged before plugging in, as well. Consult the operator's manual for more info.
Four
Watch for Overhead Dangers: When working or maneuvering in certain conditions, there is an increased risk of falling objects or tipping the machine. To avoid these, be sure that everyone is outside the risk zone, the outriggers are fully deployed, the machine is level and no one is beneath the work object or a raised arm, even if the machine is off.
Five
Protect Yourself: It's no secret that personal protection equipment (PPE) should be worn at all times. The exact PPE, however, might vary based on the job at hand and might include: safety harnesses and stands when working at height; breathing masks, gas masks or airstream helmets for sites with harmful air; heat shields and appropriate protective clothing for hot environments; barriers to define risk zones; and safety equipment to secure machine components during repair and service.
Jeff Keeling is the North American sales and marketing manager for Brokk Inc.
Tags:
Brokk
,
September 2021 Print Issue