Compact tool carriers — a.k.a. stand-on skid steers, compact utility loaders or mini skid steers (depending on the manufacturer) — can offer big power to your operation in a small package. These productive and versatile machines are gaining the attention of ambitious DIYers, busy landscapers and hard-working construction crews. Are you considering one? Scroll down to see five great options.
Ditch Witch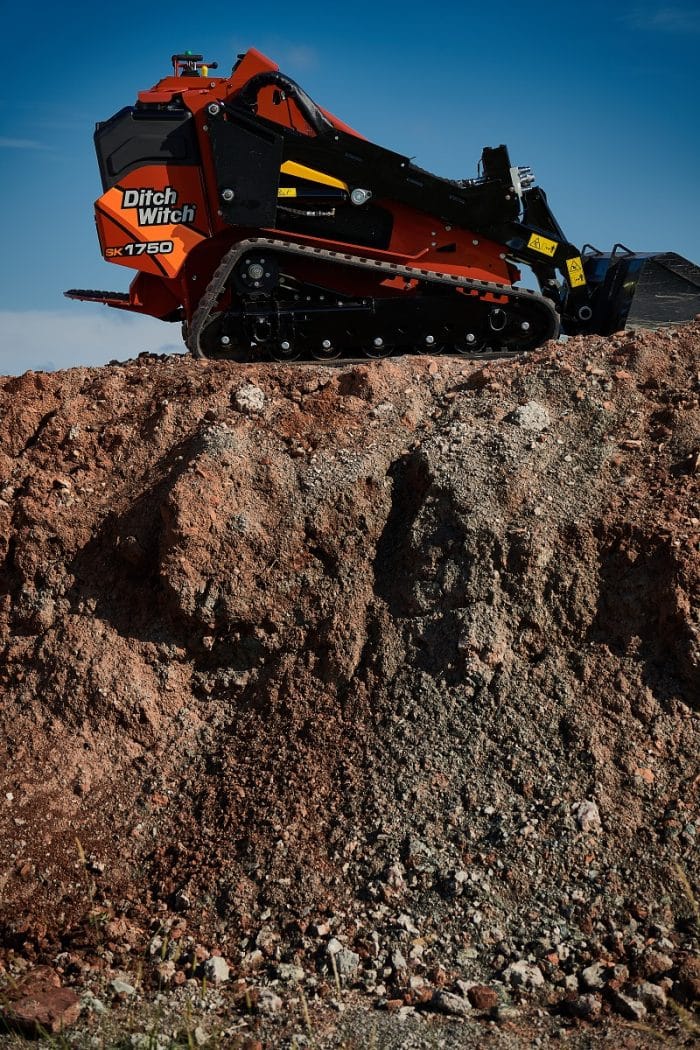 Contractors looking for the power, versatility and visibility of the Ditch Witch SK1550, can now turn to the new Ditch Witch SK1750 and its patent-pending track system for added productivity and a smoother ride. Equipped to handle a wide range of landscape, irrigation and tree-care projects, the SK1750 mini stand-on skid steer is built with the power and reliability to complete any task. The new track system features a tension check window, which allows operators to visually check track tension without threading a separate gauge tool — saving time and helping operators feel confident in their routine maintenance checks.
Kubota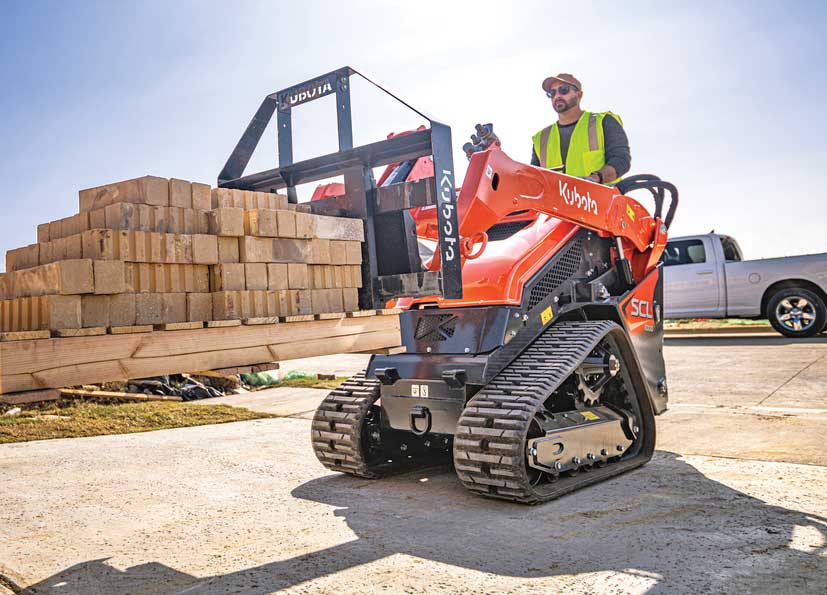 The Kubota SCL1000, with its 36-in. overall width, allows operators to access the narrowest work areas. Although compact in size, the SCL1000 is no weakling — it is able to lift 1,000 lbs of material at 35 percent rated operating capacity (ROC). The nimble frame and excellent operating capacity pair well with the standard 15 gallons per minute aux flow, enabling the machine to effectively operate demanding hydraulic attachments such as trenchers, augers and hydraulic breakers. This machine gives operators the convenience of a larger machine but in a much smaller package.
Toro
For contractors who have never owned a CTC and are looking to try one out for smaller projects, consider a Toro Dingo TX 427. This versatile CTC provides a low ground pressure, which is easy on turf, and is designed with all experience levels in mind. Its power is harnessed in three easy-to-use controls, which make it simple for any worker to step up and be productive immediately. For more experienced operators or those with a larger job at hand, the Dingo TX 1000 will fit the bill. This compact, maneuverable machine packs unmatched strength and reach.
Wacker Neuson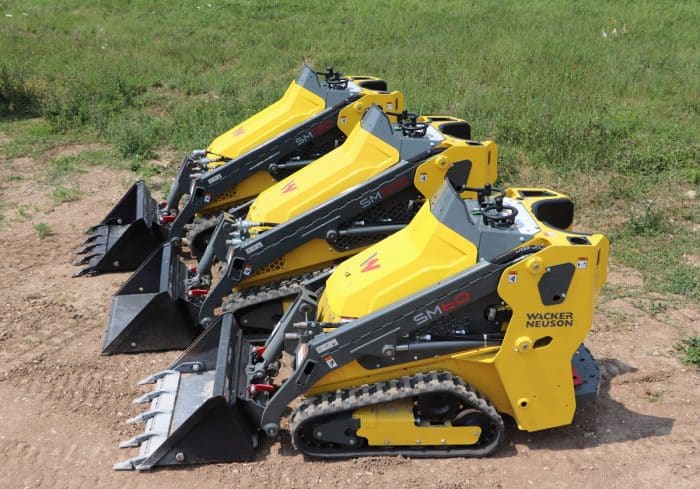 The new SM60 from Wacker Neuson is ideal for rental and homeowner applications. It is powered by a 26.5-hp Kohler Command Pro EFI gasoline engine, which is easy to start, fuel efficient and easy to service. The SM60 is designed for smaller, DIY jobs with 7.1-in. wide tracks and an overall machine width of 35.5 in. It has a rated operating capacity at 35 percent of 600 lbs, travel speed up to 3.9 mph and hinge pin height of 75.6 in. to reach into truck beds and dumpsters. Weighing in at only 2,760 lbs, this machine is easy to tow.
Vermeer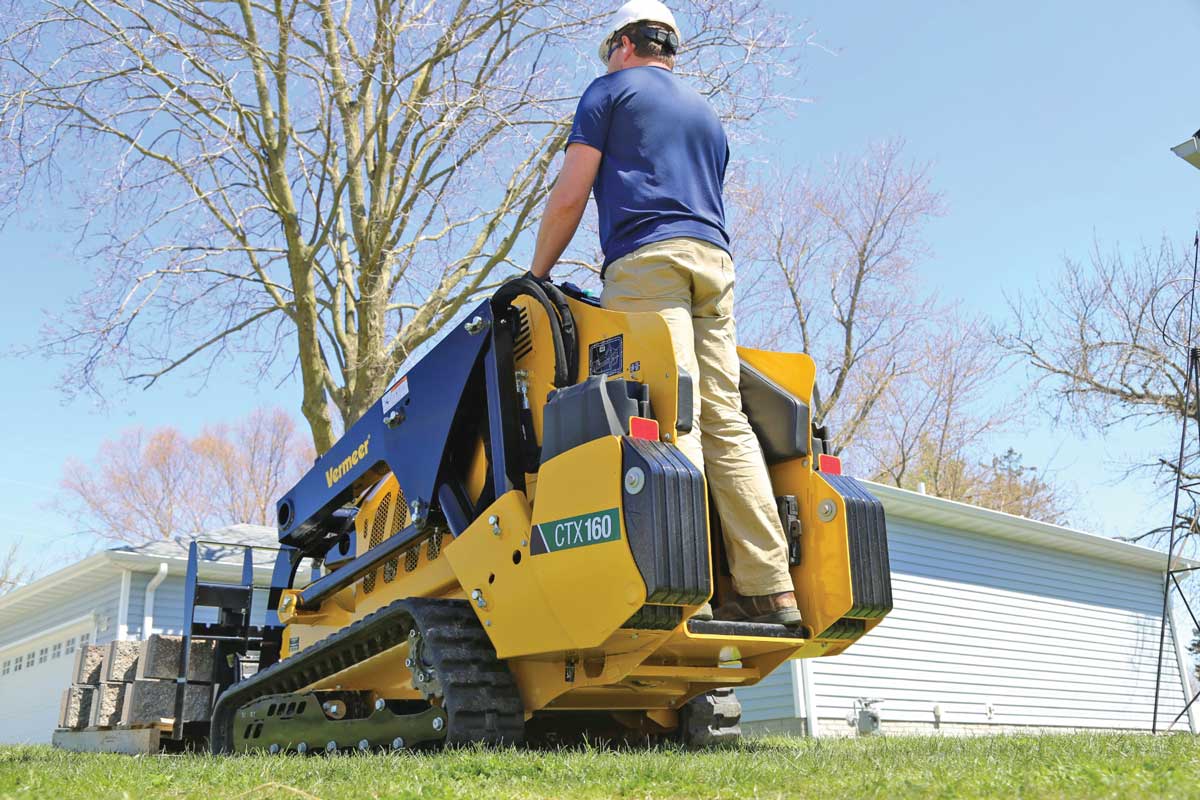 Vermeer introduced the CTX160 mini skid steer loader in 2019, which has quickly gained popularity among contractors in several industries. Many first-time buyers struggle to choose between a machine with a high lift capacity and one small enough to access backyard gates. Vermeer solved this problem by designing the CTX160 to have the perfect blend of both. The company extended the length of the machine, instead of its width, to deliver an impressive 1,600-lb rated operating capacity while still being able to fit through a standard 42-in. wide gate.
We'd love to keep in touch! Check us out on Facebook, Twitter and LinkedIn!