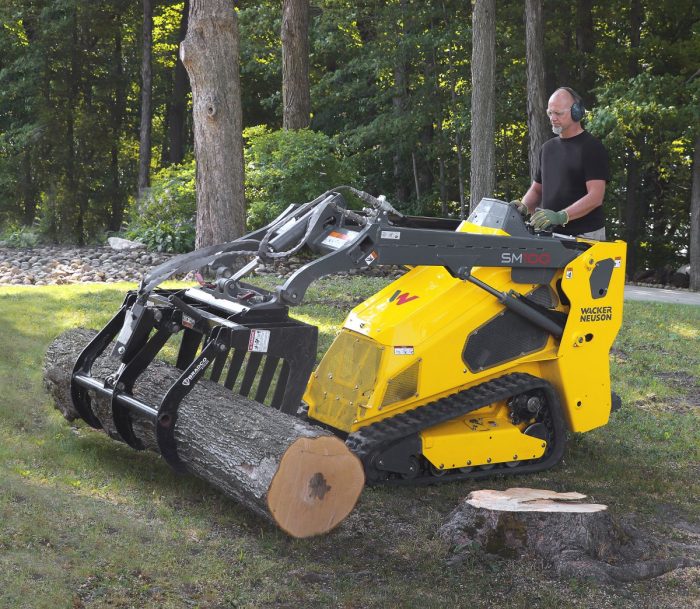 Sometimes called mini skid steers, compact utility loaders or stand-on track loaders depending on the manufacturer, walk-behind and stand-on compact tool carriers personify the big power and small footprint trend of compact equipment. The market continues to grow. Kubota made a big splash entering the market in 2020. Now, Wacker Neuson caught our collective attention for launching a model at The ARA Show in Las Vegas last month.
Wacker Neuson is calling its unit a utility track loader. The stand-on SM100 is aimed towards rental fleets and landscaping projects, light site work, grading, auguring, general material handling and more. The standard 9-in. wide tracks provide low ground pressure, reducing turf disturbance and repair work and the overall machine width of 35.5 in. fits through doorways, gates and other tight spaces. That's an obvious trend with these units, making them more narrow to fit into backyards and tights jobsites. From the press release: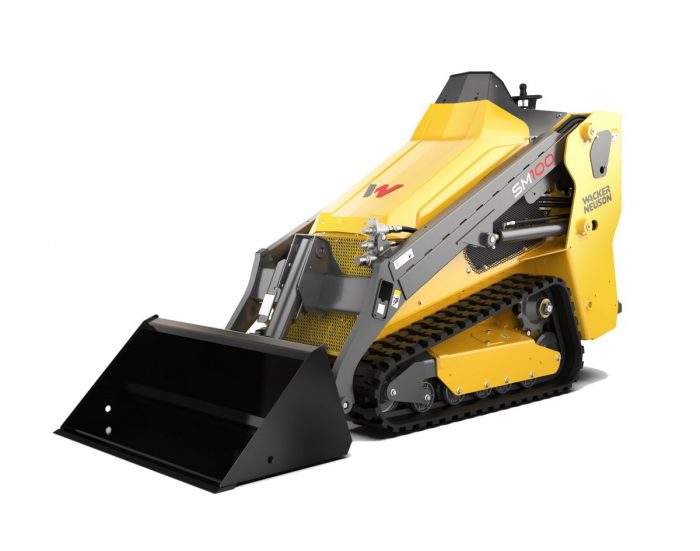 "The Wacker Neuson team designed and engineered the SM100 from the ground up and it is produced at our Menomonee Falls, Wis., facility," said Adam Devins, product manager for loaders. "This new line was a natural extension to our compact construction equipment portfolio, and we are excited about showing the power and versatility of the SM100 to the market. Through our voice-of-customer research, we have designed a low-maintenance, high productivity machine that will provide long-term reliability."
Today, manufacturers such as Toro, Bobcat, Ditch Witch, Ramrod, Kanga and Vermeer are all selling walk-behind or stand-on tool carriers. Think of them as skid steers or track loaders without a seat or cab. They use a similar universal quick-attachment plate (some can even wield a skid steer quick-attach plate), they come on wheels or tracks and they have a zero turning radius that's ideal for tight quarters. Buyers have a bevy of options: stand-on and walk-behind units; hydraulic flow rates from 8 to 16 gpm; gas, diesel and electric engines; wheels or dedicated track undercarriages; and a zillion different attachments (buckets, breakers, brooms, blades, backhoes and box scrapers, and that's just the Bs).
What can we say? We love rental. So much so that we published a Digital Rental Guide covering everything you need to know when renting a machine. Check it out here!
Wacker Neuson's SM100 is powered by a 24.7-hp Yanmar turbocharged diesel engine. It offers a 1,000-lb rated operating capacity at 35 percent with a tipping load of 2,857 lbs. Wacker Neuson says this unit utilizes a radial-lift path design that provides vertical-lift performance with a hinge pin height of 85.7 in. for dumping into high-sided trucks. The durable undercarriage with triple flanged rollers reduces wear and de-tracking, maintenance and total cost of ownership.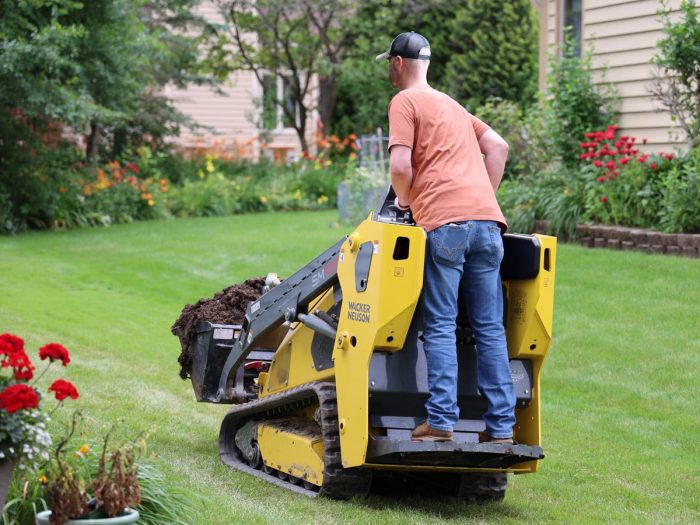 The large, spring-suspended operator platform with ergonomic padding offers comfort and stability for the driver. An operator presence system prevents accidental movement of the lift arm and travel functions when the operator steps off the platform. The overall design with sloped hood offers superior visibility. The fine-tuned, forward angled joysticks position the operator's hands in a neutral position, reducing fatigue. Front- mounted coolers mean no hot or dirty air is blown across the operator's legs.
Walk-behind and stand-on tool carriers are becoming more and more popular for get-on/get-off applications in congested and urban settings (often in landscaping and residential contractor environement). This is another cool edition.
Keith Gribbins is publisher of Compact Equipment.
Tags:
The ARA Show
,
Wacker Neuson