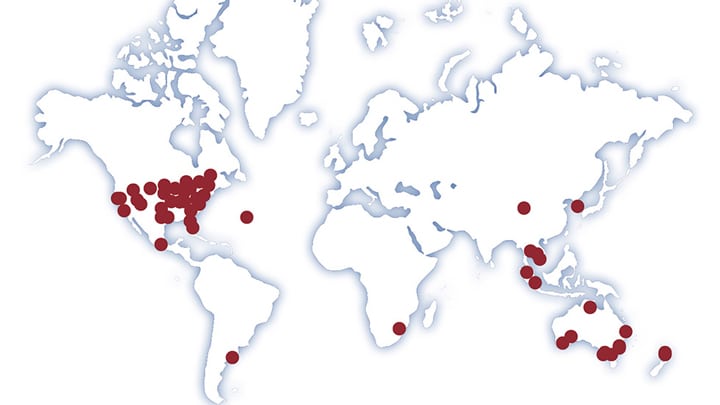 Boxer, manufactured by Morbark, LLC, recently added five new companies to its worldwide Boxer distributor network:
• ASAP Equipment, LLC, in College Station, Texas
• Global Machinery Sales Pty Ltd, with two locations in Australia: in Dandenong South, Victoria, and in Arndell Park, New South Wales
• Motor City Rentals, in Peoria, Ariz.
• PDQ CATV Supply, Inc., in Dunnellon, Fla.
• Rocky's Stone and More, in Mansfield, Texas
Global Machinery Sales also signed on as a Tree Care Products dealer for Morbark
Rocky Mountain Reps, LLC, and Direct Sales, LLC, have signed Manufacturer's Representative Agreements with Morbark to promote the Boxer line. Rocky Mountain Reps will recruit sales to rental companies in Southern California; while Direct Sales' area of responsibility covers Alaska, Washington, Oregon, Idaho, Montana, Wyoming, Colorado, Utah, New Mexico and Arizona, as well as Clark County, Nev., and El Paso County, Texas.
"We continue to grow our Boxer distributor network around the world, adding companies that will give our customers the same high-quality service they know and expect from Morbark," said Mark Rau, Morbark Director of Dealer Support. "Our goal is to have the industry's best customer support, delivered locally by knowledgeable distributors who will help our customers succeed."
Click here for more articles featuring Boxer. What are you, chicken?