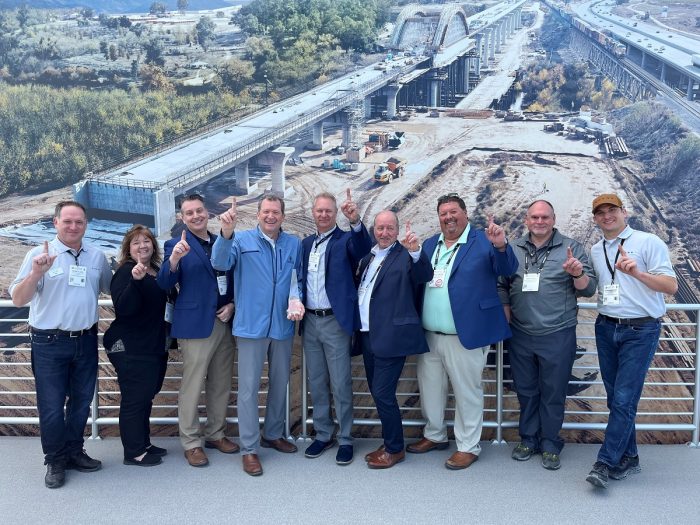 Volvo Construction Equipment has named Hoffman Equipment their 2022 Dealer of the Year in North America. The award celebrates the dealership that exemplifies the Volvo brand and values and demonstrates consistently high performance in all areas, including customer uptime, service offerings and share performance over time.
"In only four years as a Volvo CE dealer, Hoffman has gone above and beyond to serve a competitive market around New York," said Stephen Roy, president of Region North America, Volvo CE. "They routinely host technical training events that include surrounding dealers and have implemented a lot of the efforts we feel best support customer success."
Hoffman Equipment is a third-generation family-owned company with six locations across New York, New Jersey and Pennsylvania. As the construction industry continues recovering from supply chain disruptions, Hoffman Equipment has maintained a consistent market share and has grown their parts and service offerings.
As part of those service efforts, the Hoffman team emphasizes the importance of telematics and assistive software in addition to maintaining and/or refurbishing used equipment. They have an employee who specializes in the Volvo Assist programs, which help customers maximize productivity with machine control systems and other technology, and also have a telematics manager who monitors customers' ActiveCare Direct activity to prevent or quickly address any issues.
Leadership also appointed Kathy Gould as Director of Customer Support, focusing on technician training and onboarding as well as investment in new service vehicles. And Hoffman actively participates in customer service surveys that allow them to improve upon their response to customer expectations.
"We're also impressed by Hoffman's top-down engagement in the transition to more sustainable power," said Roy. "They're cultivating a new market by identifying early adopters and incorporating rentals to allow customers to get comfortable with the new machines."
"We are extremely proud to be recognized for our efforts to provide exceptional service for our customers," said President and CEO Tim Watters. "Our motto, 'The Total Service Company,' was established nearly 100 years ago and we continue to measure ourselves by this standard. This award from Volvo confirms that our hard work is paying off, and I am so proud of our team and all they achieve."
We'd love to keep in touch! Check us out on Facebook, Twitter and LinkedIn!