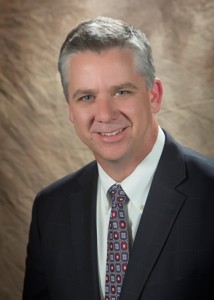 The latest addition to the Ritchie Bros. Auctioneers management team is Terry Dolan, the company's new president for the United States and Latin America.
Dolan, a veteran heavy equipment executive, brings with him more than 15 years of executive and general management experience in the industrial sector, including leading national sales, operations and marketing teams. Dolan will have full profit and loss responsibility for Ritchie Bros. U.S. and Latin America business unit.
"Terry has an exemplary record of driving growth, implementing business development and training initiatives, and managing business units within the industrial sector. He has consistently created and led winning teams and has achieved substantial sales and profit growth for companies in both domestic and international markets. We're very excited to be welcoming Terry to the Ritchie Bros. team," said Ravi Saligram, Ritchie Bros. CEO. "I have the utmost confidence that his deep understanding of the U.S. market, his strong background in several of our focus sectors, and his proven leadership ability will help to accelerate sustainable, profitable growth in the U.S. and Latin America."
Most recently, Dolan was executive vice president, Global Commercial and Industrial Products, at Generac – a leading manufacturer of industrial and retail generators and power products. In this role, Dolan had full P&L responsibility for the company's mobile products businesses. During his career at Generac, Dolan also held the roles of Senior Vice President, Sales, where he led the sales efforts for the entire company; and Director, Sales and Business Development, Power Systems. In the four years under his leadership, sales in Generac's international business grew significantly and the business expanded to more than 150 dealers in over 65 countries. He also led the integration of two major acquisitions to expand Generac's international scale, channels of business, and product lines.
"I had the privilege of doing business with Ritchie Bros. at many points of my career, and my experience as a customer reinforced my desire to join the team," said Dolan. "The company's focus on customer needs and absolute commitment to customer satisfaction parallel my personal values and sales philosophy. The corporate culture at Ritchie Bros. and the passion of its employees is a well-known asset for the company, and I look forward to working with the U.S. and Latin America team to grow our brand and market share."
Dolan has a Bachelor of Science degree, specializing in management and communication, from Concordia University. He will be based out of Chicago, and will report directly to Ravi Saligram, CEO.
Follow this link for more information about Ritchie Bros. and its upcoming auctions.
Tags:
Auction
,
Equipment Auctions
,
Latin America
,
Ritchie Bros.
,
United States