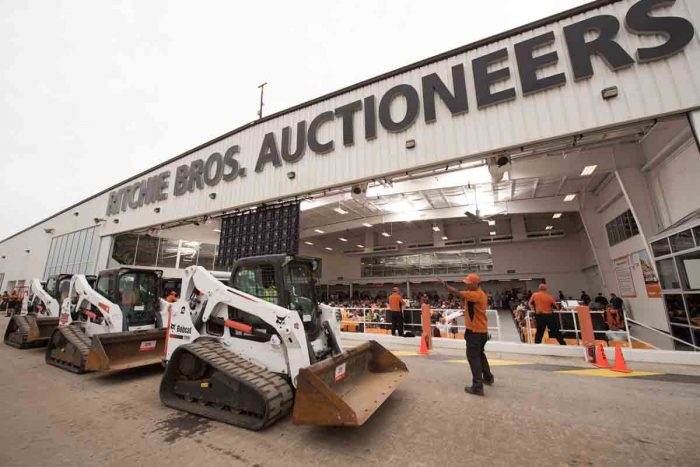 Ritchie Bros.' record pricing continued in Texas last week, with the company's first Fort Worth auction of the year generating more than US$79+ million in gross transaction value. The three-day online auction attracted 14,700+ bidders from 68 countries to compete for 4,600+ items from 770+ consignors.
"We continue to see unprecedented demand for equipment and trucks in today's market, driving prices well beyond expectations — especially for transportation equipment," said Neal Black, Regional Sales Manager, Ritchie Bros. "Last week in Fort Worth we sold a 2019 Peterbilt 389 6×4 day cab for US$210,000, a 2019 Western Star 4900FA tri-axle sleeper for US$205,000, and a 2015 Peterbilt 388 day cab for US$155,000! If you have trucks and equipment to sell, contact us today to take advantage of the record prices we are achieving. We have site auctions, online marketplaces, and a listing service — whatever your need, we have a solution for you."  
Approximately 91% of the equipment in the March 15 – 17 online Fort Worth auction was purchased by U.S. buyers, including 38% purchased by Texans. The remaining 9% was purchased by international buyers from as far away as Australia, Egypt, and Guyana. The March 2022 Fort Worth auction attracted approximately 39% more PriorityBids than the same event last year.
Specific equipment sales highlights:
2019 Kenworth T800 10×6 w/ National NBT60L 60-ton boom truck – US$400,000
2019 Mack GR64B granite volumetric batcher truck – US$380,000
2019 Caterpillar 336 hydraulic excavator – US$317,500
2018 Caterpillar 140M3 motor grader – US$280,000
2010 Caterpillar D8T dozer – US$280,000
2011 Grove TMS900E 110-ton 8×4 hydraulic truck crane – US$270,000
2018 Caterpillar 745 6×6 articulated dump truck – US$260,000
2019 Ditch Witch JT30 crawler directional drill – US$205,000
2019 Peterbilt 348 dump truck – US$190,000
2015 Case IH 620HD 4WD tractor – US$187,500
AUCTION QUICK FACTS: FORT WORTH, TX – MARCH 2022
Gross Transaction Value: US$79+ million
Lots sold: 4,600+
Bidders: 14,700+ from 68 countries
Consignors: 770+
Ritchie Bros. has over 60,000+ equipment items and trucks its upcoming inventory, including 5,200+ items selling in a Northeast Regional Event on March 22 – 23 and 2,600+ items selling in a Southeast Regional Event on March 25. For a complete list of upcoming auctions and events, visit rbauction.com/auctions.
We'd love to keep in touch! Check us out on Facebook, Twitter and LinkedIn!
Tags:
Ritchie Bros.