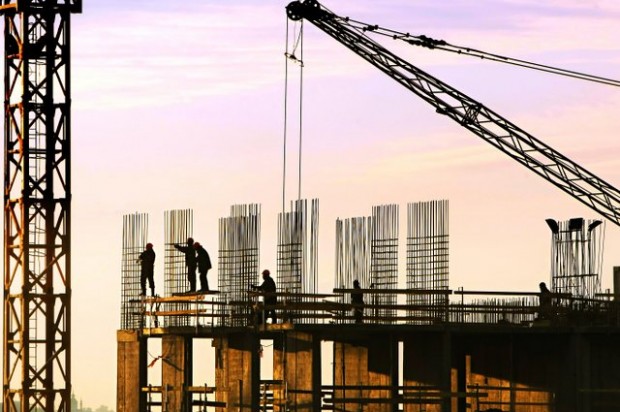 Nonresidential construction spending fell 0.1 percent on a monthly basis in January 2018, while year-over-year spending increased, according to an Associated Builders and Contractors (ABC) analysis of U.S. Census Bureau data. Nonresidential January spending totaled $732.9 billion on a seasonally adjusted annual rate, adding up to a 2.4 percent increase year over year.
Private nonresidential construction fell 1.5 percent for the month, while public sector nonresidential spending increased 1.9 percent. The largest year-over-year increases occurred in public safety (33.5 percent) and transportation (20.2 percent).
"Today's data indicates that nonresidential spending continues to expand erratically and unevenly," said ABC's Chief Economist Anirban Basu. "On a monthly basis, nonresidential construction spending declined in January. While the decline was minimal, and may have been primarily attributable to freezing temperatures in much of the country, there has been a long-lived pattern of occasional spending setbacks in the context of broader expansion cycles. The result of the most recent spending setback is that nonresidential construction outlays are only 2.4 percent above year-ago levels.
"Interestingly, there is evidence of a reversal of fortune as spending picks up in certain public segments while flattening out in certain private ones," said Basu. "With the housing market recovering, property tax and other forms of real estate tax collections have increased. This has positioned a growing number of public agencies to step up construction spending in education, public safety and other publicly financed categories.
"Meanwhile, there are growing concerns regarding excess inventory of commercial and office space in certain metropolitan areas," said Basu. "This may help explain recent construction spending setbacks in a variety of privately financed construction segments. That said, there is little reason to believe that private construction will falter in 2018. Economic growth, including job growth, remains robust. Confidence is surging among many economic actors, including bankers and developers. The combination of capital and confidence should be enough to drive spending growth in most private segments as 2018 progresses."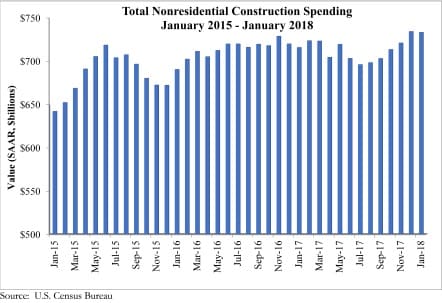 For more info on ABC, click this link. It's as easy as A, B and C.