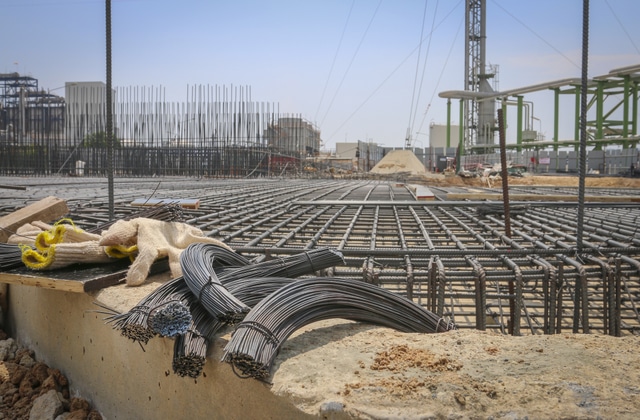 Construction input prices decreased 1.8% in July compared to the previous month, according to an Associated Builders and Contractors analysis of U.S. Bureau of Labor Statistics' Producer Price Index data. Nonresidential construction input prices decreased 1.8% for the month as well.
Construction input prices are up 17.4% from a year ago, while nonresidential construction input prices are 17.3% higher. Input prices were down in eight of 11 subcategories on a monthly basis. Prices in all three energy subcategories fell in July, with natural gas prices falling 27.6%, the largest decrease. Unprocessed energy materials prices were down 21.2%, while crude petroleum prices fell 19.1%.
"Today's Producer Price Index data supplies additional evidence that inflation has peaked," said ABC Chief Economist Anirban Basu. "A weakening global economy and ongoing supply chain adjustments have resulted in significant declines in the prices of a number of key commodities, ranging from oil to steel. While the risk of recession remains elevated, recent government reports on consumer and producer prices make it more likely that the Federal Reserve will be able to engineer a soft landing or that any recession to come could be quite mild. For contractors who have seen their profit margins diminished by elevated materials prices, a trend confirmed by ABC's Construction Confidence Index, this is a welcome development."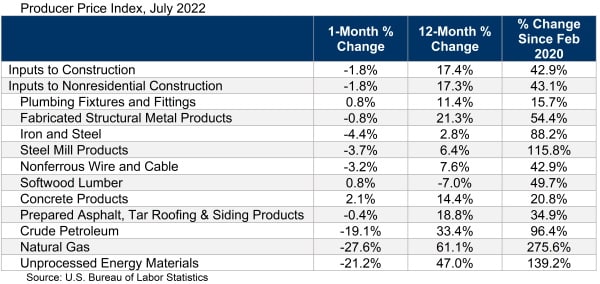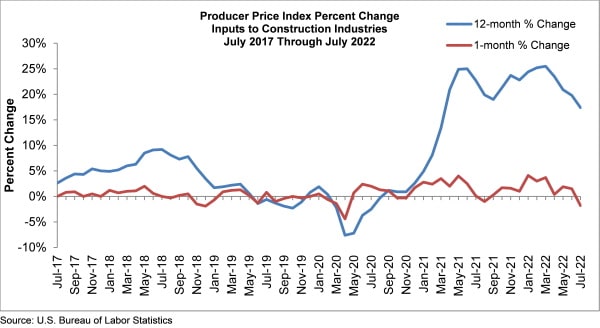 Mini excavators are making big waves on jobsites all over North America. Click here for the latest news on these machines and the companies that make them.