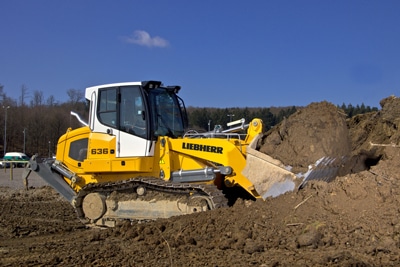 Liebherr USA, Co.'s construction equipment division announces a partnership with Lift Truck Service Center Inc. to expand its dealer network.
The construction equipment division of Liebherr USA, Co. strives to strengthen the equipment distribution and customer support across the United States. This month, the division announced a dealer partnership with Lift Truck Service Center Inc.
The new authorized dealer Lift Truck Service Center Inc., will be a sales, service, parts, and rental provider of Liebherr equipment to various locations in the Arkansas area. The dealership currently serves a vast array of customers and markets, including; contractors, manufacturing facilities, lumber yards, scrap yards and municipalities.
Lift Truck Service Center Inc. is a family owned company that was founded in 1973; in addition to its Little Rock, Arkansas location, it has facilities in Russellville, Van Buren, and Springdale. The dealership believes that its success extends from its quality employees and their excellent customer service. "Our company has been successful based on our high rate of repeat customer service, this is due to the superior level of customer care we provide when technical issues arise. Whether a machine needs a replacement part or has broken down, our employees take great care in resolving the situation to ensure customer peace of mind", says Franklin Riggs, General Sales Manager-Heavy Line, of the company.
The company has been successful in dealing forklift and construction equipment, but recently found that demands for the Liebherr line of equipment in the Arkansas area needed to be met. "That is where Liebherr comes into play," said Riggs, "We hope to continue to grow the heavy equipment product line with our great service."
"We are very pleased to have created a partnership with Lift Truck Service Center Inc. and to have the opportunity to expand our dealer network into the Arkansas area. Our customers will benefit from their focus on superior customer service. We look forward to working with Lift Truck Service Center, Inc. and growing the Liebherr brand in this region," says Peter Mayr, Managing Director of Liebherr USA, Co., Construction Equipment Division.
For more info on Liebherr, click this link. Really, what else are you doing?