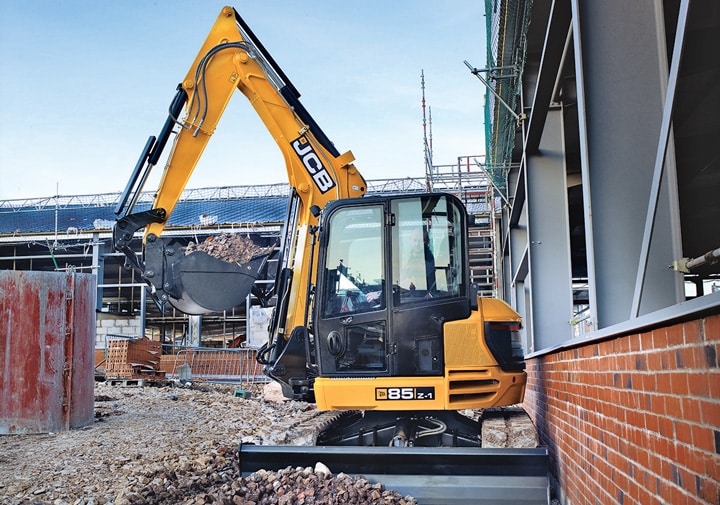 AgPro Equipment Services Inc., headquartered in Hettinger, North Dakota, recently joined JCB's North American dealer network as AgPro JCB. The dealership now offers JCB's award-winning agricultural equipment, including unique high-speed Fastracs, industry-leading telehandlers and the world's safest and most innovative skid steers and compact track loaders with side-entry doors and a patented, single-arm PowerBoom.
Founded in 2007, AgPro Equipment is an independently owned and operated business offering a wide range of agricultural services to individual farmers, ranchers and equipment dealers. In addition to a full line of diverse agricultural equipment, AgPro Equipment features a full service department for equipment maintenance and repair as well as competitive financing and leasing opportunities. The dealership also offers agricultural, industrial, heavy-duty truck and automobile parts through many suppliers and distributors and has a fully authorized NAPA auto, truck and ag parts store.
"We started AgPro Equipment in 2007 with just $3,000 on a credit card and no revenue," said Jeff Hallen, President and Owner of AgPro JCB. "With the recent opening of a second dealership location in Washburn, North Dakota and now the addition of JCB's excellent line of agricultural equipment, we are excited to continue to expand and look forward to seeing what the future will bring for our company."
In addition to offering JCB equipment, AgPro JCB has adopted JCB's overall look and brand at its Hettinger location. The dealership will be utilizing advertising and marketing materials to further communicate the availability of JCB equipment within Central and Southwestern North Dakota.
"In less than a decade, the company has managed to create an outstanding business and a network of customers who know they can rely on AgPro Equipment's products and services to meet their agricultural needs," said Richard Fox-Marrs, JCB North America's President of Agriculture. "We're excited to be a part of the company's growth and look forward to working together for a successful future."
For more information about JCB, click this clink. We mean, link!!!!