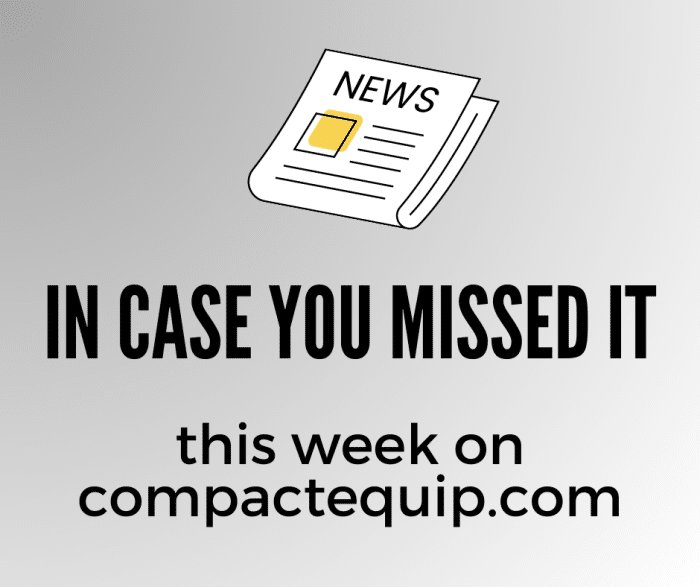 Is it me or did this week just fly by? It's been a whirlwind of writing and proofreading here, so my brain is starting to turn to mush. So, less talk and more getting down to some top news from the last 5 days.
1. Beat the Heat. The days are getting hot. Be sure to keep your crew safe by developing a heat stress program. Bob Dunlevey from Taft Law gives great advice to get you started.
2. A Discussion with Develon. Develon, formerly known as Doosan, recently answered some of our questions on market numbers, telematics, tiltrotators and more. Go give it a read!
3. Equip Expo Plans. Are you getting excited for Equip Exposition? Start planning your visit with the article below.
4. Cheers to 100 Years. RIDGID is celebrating its 100th anniversary with a RIDGID Wrenched 100 IPA, a limited-edition anniversary beer. Sounds like a party!
5. Subscribe Today. While there's plenty of other news I could share, I wanted to plug our FREE print subscription. We're currently putting the finishing touches on our July/August issue and it would be a shame if you missed out. It makes for a great lunchtime or poolside read.
We'd love to keep in touch! Check us out on Facebook, Twitter and LinkedIn!