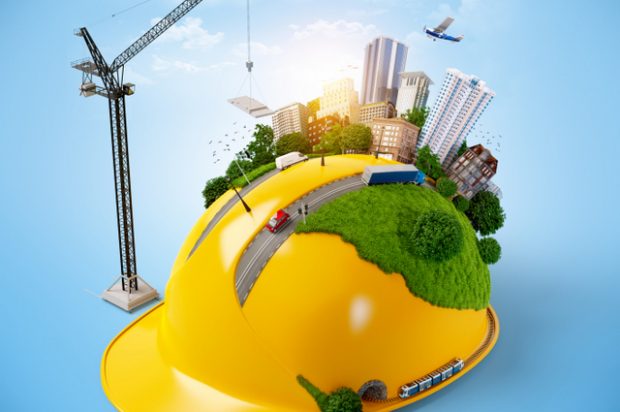 The U.S. economy expanded at an annualized rate of 2.3 percent during the first quarter of 2018, while fixed investment increased at an annualized rate of 4.6 percent according to an Associated Builders and Contractors (ABC) analysis of advanced estimate released by the U.S. Bureau of Economic Analysis.
Nonresidential fixed investment expanded at a 6.1 percent annualized rate in the first quarter of 2018. This represents the fifth consecutive quarter in which nonresidential fixed investment increased at a 4.7 percent annualized rate or faster and the eighth consecutive quarter of growth for the segment. All three of the nonresidential subsegments — structures, equipment and intellectual property products — expanded in the first quarter, with investment in structures surging at a 12.3 percent annual rate. The residential segment remained unchanged in the first quarter after increasing by 12.8 percent in the fourth quarter of 2017.

"Today's GDP report essentially represented good news for U.S. economic momentum along all fronts with one possible exception," said ABC Chief Economist Anirban Basu. "Most forecasters understood that first quarter GDP would be a bit weaker than the performance registered in prior quarters. This has become a staple of the GDP report, in which a strong fourth quarter, led by significant consumer spending, is followed by a weaker quarter associated with higher household saving rates and paying down of credit card balances. In that context, gross domestic product came in stronger than anticipated."
"Nonresidential fixed investment represented one of the economy's primary drivers during the first quarter," said Basu. "Investment in this category, which encompasses nonresidential construction, rose 6.1 percent on annualized basis after growing 6.8 percent the prior quarter. These data are consistent with the notion that American business remains optimistic regarding near-term economic prospects despite discussions regarding tariffs and trade wars during much of the first quarter of 2018. These data are also consistent with the notion that businesses are spending at least some of their tax savings on expanding their investments into the broader economy."
"The one possible drawback to today's surprisingly strong performance relates to inflation and interest rates," said Basu. "The U.S. economy continues to manifest substantial momentum at a time when full employment has been achieved or soon will be. This will continue to support faster compensation growth, which in turn will help produce higher costs for the provision of construction services. Contractors also continue to report rising materials prices, the result of both faster global economic growth and shifting policies on international trade. For contractors, this suggests that opportunities to bid on new work will remain plentiful, but that it will be difficult to sustain or grow profit margins as various costs continue to trend higher."
For more great insights from ABC, click this link. We think you'll enjoy this.