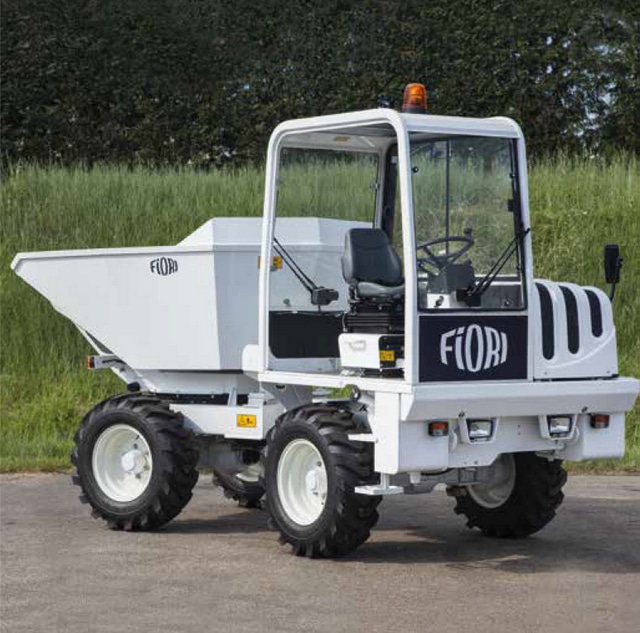 FIORI compact dumpers make hauling in tight spaces easier than ever. Dominion Equipment Parts recently announced it was bringing the Italian-built articulated dumper to the United States.
Curt Unger Vice President of Sales says, "The FIORI dumper line is perfect for the U.S. market. After well over a year of searching for the right dumper, we chose the FIORI articulated compact dumper. It offers reliable Yanmar diesel power and a rops cabin as standard equipment. FIORI is respected around the world for its innovation and dependability in tough job applications. For me, FIORI was the only choice. U.S. contractors will be very pleased with FIORI'S performance."
The FIORI D40 articulated dumper is the first unit to be offered, with two larger models coming in 2017. FIORI also manufactures a line of compact off road concreate mixers. The D40 offers excellent payload capacity to weight ratio, and two-way driving for maximum safety, according to Unger.
For additional information contact Curt Unger at 1-800-752-7533 or visit www.depparts.com/fiori