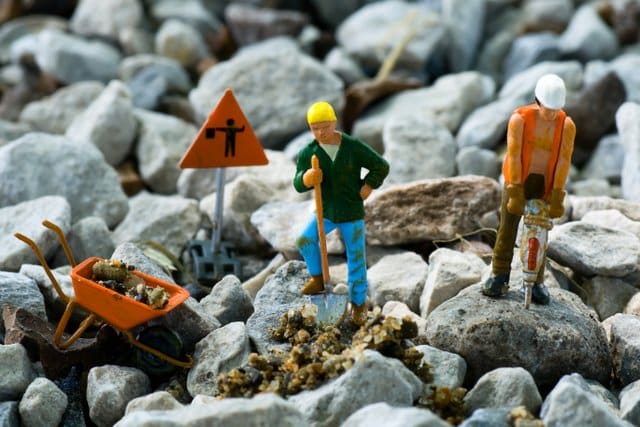 Construction employment decreased from December 2019 to December 2020 in more than half of the nation's metro areas despite a surge in homebuilding and remodeling, according to an analysis of new government data that the Associated General Contractors of America. Association officials said large numbers of contractors are having to lay off workers once they complete projects that began before the pandemic because private owners and public agencies are hesitant to commit to new construction.
"A dearth of new construction work is forcing more and more contractors to lay off employees once they complete projects started before the pandemic hit in early 2020," said Ken Simonson, the association's chief economist. "Private nonresidential construction spending tumbled 10 percent from December 2019 to December 2020 and public work has been slowing since last March, according to recent Census Bureau data."
Construction employment fell in 191, or 53 percent, of 358 metro areas in 2020. Construction employment was stagnant in 33 additional metro areas, while only 134 metro areas — 37 percent — added construction jobs between December 2019 and December 2020.
Houston-The Woodlands-Sugar Land, Texas lost the largest number of construction jobs in 2020  (-24,500 jobs, -10 percent), followed by New York City (-19,100 jobs, -12 percent); Midland, Texas (-9,200 jobs, -23 percent); Montgomery-Bucks-Chester counties, Pa. (-9,100 jobs, -17 percent); and Denver-Aurora-Lakewood, Colo. (-6,900 jobs, -6 percent). Brockton-Bridgewater-Easton, Mass. had the largest percentage decline (-40 percent, -2,100 jobs), followed by Altoona, Pa. (-34 percent, -1,000 jobs); Bloomsburg-Berwick, Pa. (-33 percent, -400 jobs); Johnstown, Pa. (-29 percent, -700 jobs); and East Stroudsburg, Pa. (-26 percent, -500 jobs).
Indianapolis-Carmel-Anderson, Ind. added the most construction jobs over the year (5,600 jobs, 10 percent), followed by Northern Virginia (5,300 jobs, 7 percent); Seattle-Bellevue-Everett, Wash. (4,900 jobs, 5 percent); Baltimore-Columbia-Towson, Md. (4,800 jobs, 6 percent); and Kansas City, Mo. (3,300 jobs, 11 percent). Walla Walla, Wash. had the highest percentage increase (17 percent, 200 jobs), followed by Fond du Lac, Wisc. (16 percent, 500 jobs); Springfield, Mo. (15 percent, 1,400 jobs); and Dutchess-Putnam counties, N.Y. (15 percent, 1,300 jobs).
Association officials said job losses are likely to widen as demand for non-residential construction suffers and state and local budget challenges undermine demand for public projects. They urged Washington officials to begin work on recovery measures to fund infrastructure and shore up local construction budgets. They added that the work on these new investments should start even as negotiations on a coronavirus relief package continue.
"Helping people now is important but planning to rebuild our economy is essential to recovering from the economic pain of the pandemic," said Stephen E. Sandherr, the association's chief executive officer. "It is not enough to just want a better economy; you have to build it."
View the metro employment 12-month data, rankings, top 10, new highs and lows, map.
Tags:
Associated General Contractors of America