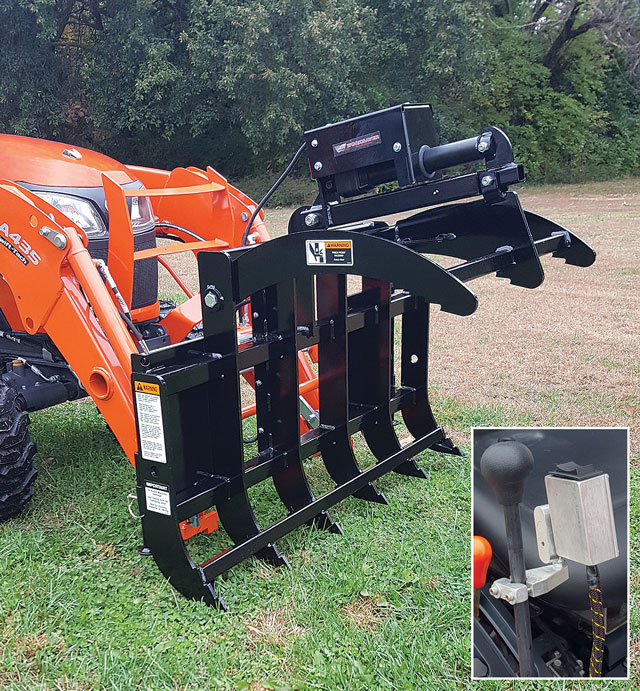 Worksaver Inc.'s new electric grapple for sub-compact tractors (up to 32-hp) equipped with loaders, handle debris, brush, limbs, orchard prunings and more. Being electric, no auxiliary hydraulics are required to operate the grapple clamp. An industrial duty 12-volt linear actuator with an 8-in. stroke operates the grapple clamp. The grapple is supplied with a wiring harness for direct connection to the tractor's battery and a pre-wired rocker switch controls the grapple's linear actuator.
The 28.5-in. wide single upper grapple and lower 49-in. wide rake have tines made from 3/8-in. material. Both the upper grapple and lower rake feature gripping notches to help retain loose materials.
ESCG-48S model is designed for loaders with "universal" skid steer quick attach system, the ESCG-48JD model is for loaders that use the John Deere hook & pin type quick attach mount (200X, 200CX, D120, D160, H120, H130, H160) allowing the operator to easily change from the bucket to the grapple.
Tags:
Worksaver