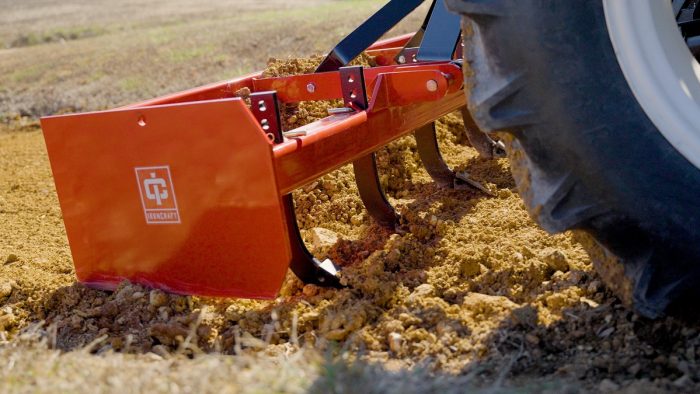 IronCraft LLC, formerly branded Titan Implement, just introduced its 3100 Series and 3200 Series Box Blades which feature adjustable shanks, making them ideal for ripping up dirt, grading and leveling land, or spreading topsoil, gravel, mulch or manure.
IronCraft Box Blades are built to handle the toughest projects on farms, construction sites, outdoor arenas, landscape projects and more. The standard duty 3100 Series Box Blades are made with 3/8-in. steel A-frames in widths from 48-in. to 96-in. and are ideal for use with tractors from 15-45 hp with a Cat 1 hitch. The heavy-duty Series 3200 Box Blades are manufactured with ½-in. steel A-frames in widths of 72-in., 84-in. or 96-in. They are ideal for tractors with 30-70 hp with either a Cat 1 or Cat 2 hitch. Both the 3100 Series and 3200 Series are quick hitch compatible and have a 6-in. cutting edge.
IronCraft box blades are made in the USA with industry leading lead-times and include a 1-year warranty. They are available in 5 different colors through a nationwide dealer network.
One of the best parts of small equipment is the variety of attachments. From buckets and breakers to mowers and plows, click here to see what's out there.
Tags:
IronCraft