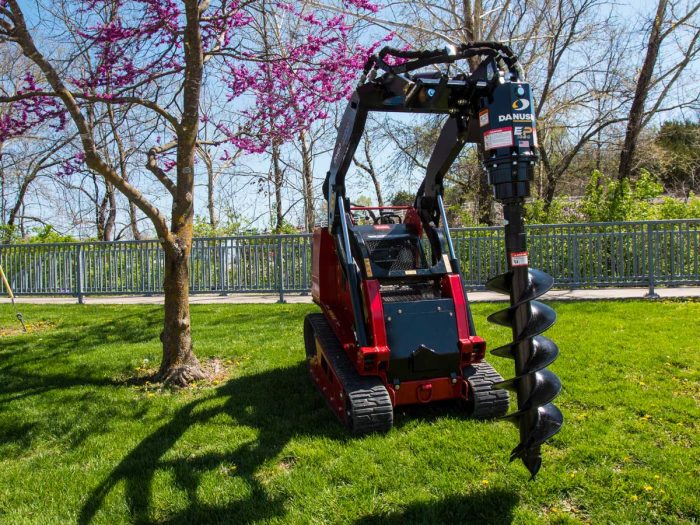 Danuser has introduced a new mounting system to make its EP Auger compatible for mini skid steers. The auger features a planetary gear drive that is up to 42 percent stronger than the competition, with greater torque for drilling through hard-compacted surfaces.
"Models range from 6 to 35 gpm and from 1,500 to 3,500 psi, making this a very versatile tool for the construction and agricultural industries," said Glenn Danuser, company co-owner. 
Other features include the following:
The mount utilizes the same EP unit with the housing (no need to stock a special unit).
Swings from a knuckle to allow left-to-right, forward-to-back leveling.
Most vehicles with 72 in. or greater hinge pin height may use standard 4-ft-length
augers. Hinge pin heights 71 in. or shorter require 3-ft-length augers, maximum.
One of the best parts of small equipment is the variety of attachments. From buckets and breakers to mowers and plows, click here to see what's out there.
Tags:
Danuser