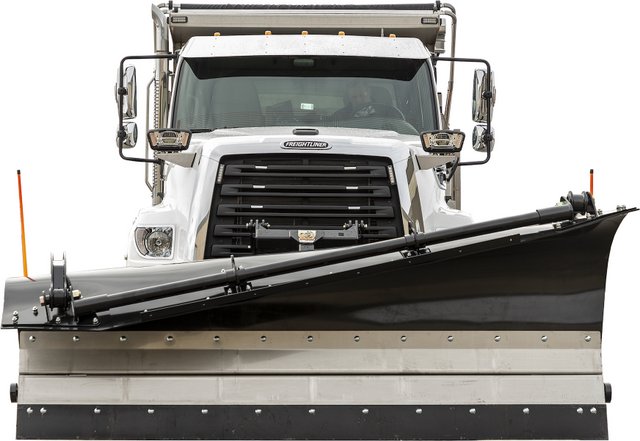 Buyers Products, a leading manufacturer of work truck equipment, announced a new municipal flex plow. Operators can "flex" the upper moldboard of the SnowDogg SuperFlex into various positions. This makes it ideal for urban and expressway use.
Two hydraulically operated pivoting ribs and a tubular pivoting upper cross-member transform the UHMW polyethylene moldboard on the fly. Operators can switch between standard, left and right discharges from the cab of their vehicles. The blade can be curled down to fit under mailboxes and to control light powdery snow or it can be opened up to throw loads of heavy snow.
"Our new SnowDogg SuperFlex is an extremely versatile addition to our line-up," says Frank Dickinson, manager of municipal sales at Buyers. "We now have the perfect solution for municipalities in need of a combination high-speed city-highway plow that can handle anything that's thrown at it."
The SuperFlex features a 304 stainless steel lower moldboard skin with a 4-inch by 4-inch by ¾-inch trip edge. A fully boxed A-frame and 16-inch outboard nitrated cylinders are standard.
The SnowDogg SuperFlex will be available for the 2019/2020 season.
For more info on Buyers Products, click through this link.