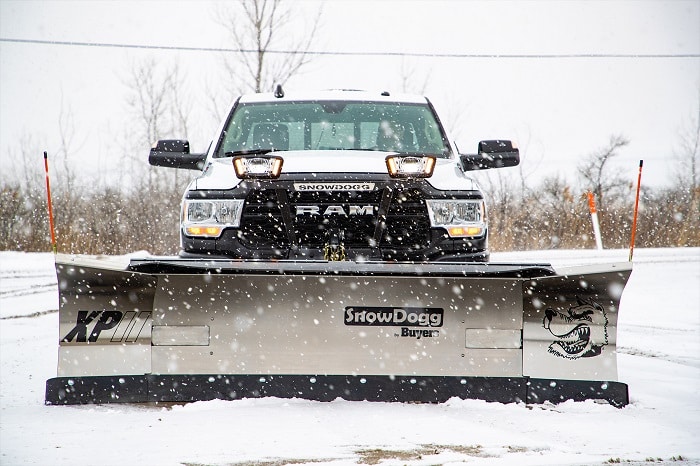 Buyers Products, a leading manufacturer of work truck equipment, is expanding its truck plow line-up for the 2020/2021 season. The SnowDogg XPII is Buyers' next generation expanding wing plow, which extends from an 8-ft to 10-ft wide scoop-position plow.
"This plow allows you to tackle serious jobs with efficient and powerful equipment," says Scott Moorman, Snow and Ice Product Manager at Buyers. "The design team worked closely with production to launch a new, extremely reliable plow at an industry-leading value."
The XPII can push out its flared wings to clear a true 10 ft while remaining in a full scoop position. Each wing can be operated separately for optimal windrowing and snow consolidation.
The plow features Buyers' standard 304 stainless steel blade and optional Illuminator heated LED lights. Buyers builds the entire line of SnowDogg plows at their Northeast Ohio headquarters with 1,000,000 sq ft of modern, state-of-the-art manufacturing space.