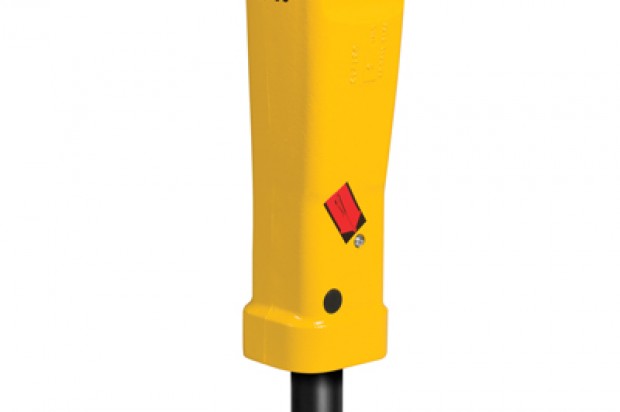 The Attachment Awards honor the best attachments and implements released in the past year. Congrats to these innovative attachments for being the best new products introduced to the market in 2014.
Atlas Copco ES Breakers
Atlas Copco's new Essential Solid-Body (ES) hydraulic breaker attachments give contractors a fast ROI by simplifying maintenance and operation. Atlas Copco created the ES Range as an economical, highly productive and user-friendly option for general construction projects and light demolition. The three models in the ES Range are the ES 60, ES 70 and ES 80. They feature Atlas Copco's exclusive, solid body construction that combines percussion and mounting components into one uniform structure. This eliminates the need for external fasteners and provides better access to the breakers' components. Mechanics also can quickly and easily replace wear bushing and seals, which results in fast turnaround times for repairs and maintenance. A central lubrication point provides excellent access for greasing the breakers. The breakers also feature full-length floating bushings to ensure grease fully coats bushings and tool steel. For more info, visit atlascopco.us.