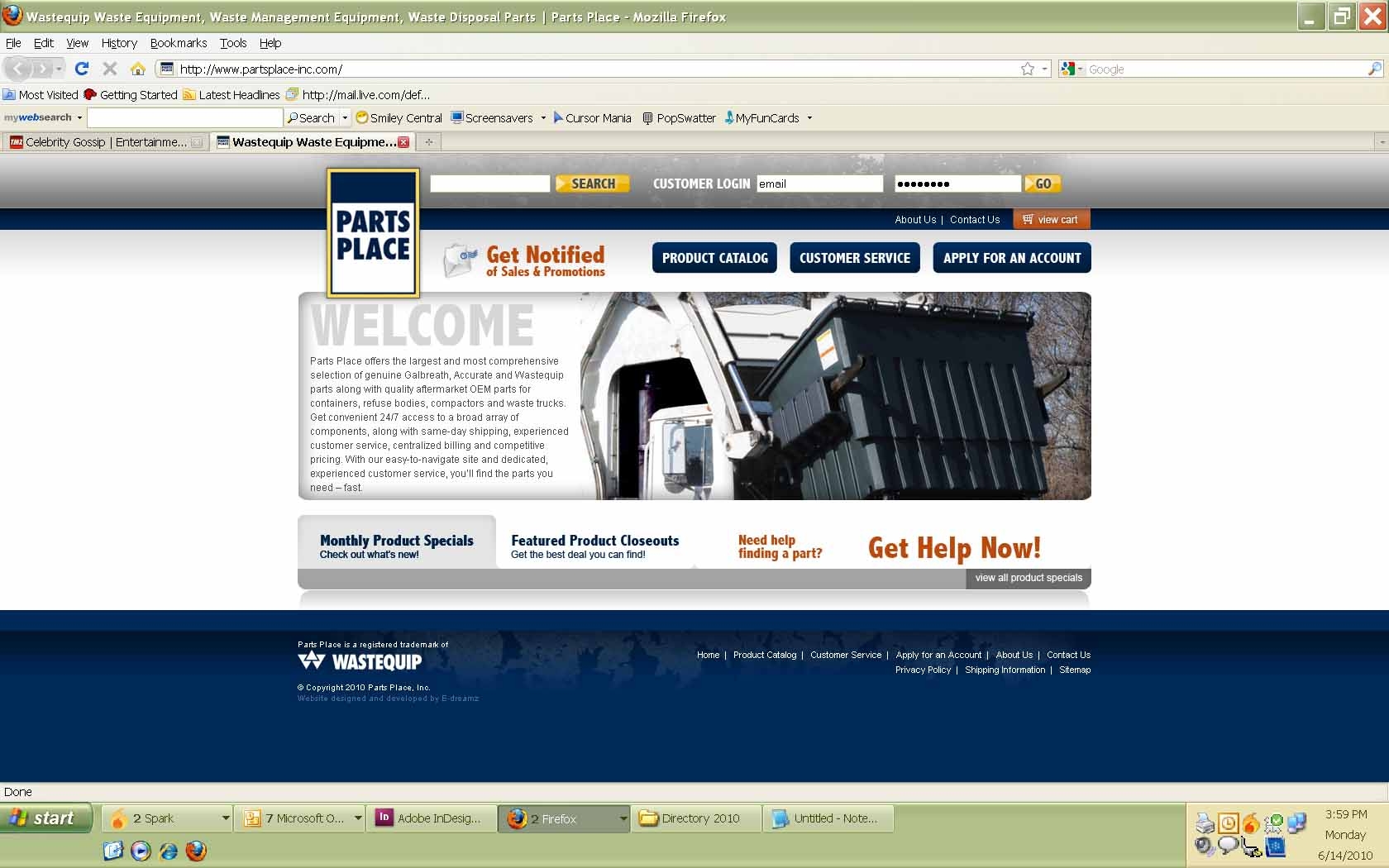 No more calling around for parts to get your equipment back up and running. Now, owners of waste handling and hauling equipment can find popular replacements parts all from the comforts of their own computers with a new website from Wastequip. The company, which is the nation's leading manufacturer of waste handling and recycling equipment, has launched an e-commerce website that provides online access to the most commonly requested replacement parts. The site at www.partsplace-inc.com features a broad array of components, ranging from cables and cylinders to bearings and electronics.
The website's architecture allows visitors to search for parts by equipment type, brand and part type, with full color photography to assist in parts identification. Wastequip plans to continually expand product offerings on the site following its initial launch.    
"We designed the Parts Place website based on input from a customer survey, which gave us insights into the features and functionality customers value most," said Steve Kopka, parts and service manager for Wastequip. "Ease of use was at the top of every customer's list of priorities, which we have addressed throughout the site. The overall architecture provides us with a framework for continual site expansion and enhancement." 
While the new site was created to enable customers to order parts at their own convenience, 24 hours a day, seven days a week, it also incorporates a "help" button that allows a user to submit an e-mail question or call a toll-free line to speak with a customer service representative.
"Our new website will fulfill an important need within the industry for fast and convenient access to replacement parts," Kopka said. "We believe it will become a highly valued resource to our clients as they service and maintain a broad array of waste handling equipment and systems."