The construction industry remains mired in recession as sector employment and spending continued to shrink even as the overall economy is showing increased strength, according to an analysis of new federal employment and construction spending data by the Associated General Contractors of America. Association officials cited the reports as further evidence of the need for measures to boost private and public construction demand to support broader economic growth.
"The ongoing drop in construction employment in March, combined with the news that construction spending hit an 11-year low in February, is doubly distressing," said Ken Simonson, the association's chief economist. "Despite a few signs of an upturn, the industry as a whole has yet to touch bottom five full years after the peak in employment and spending."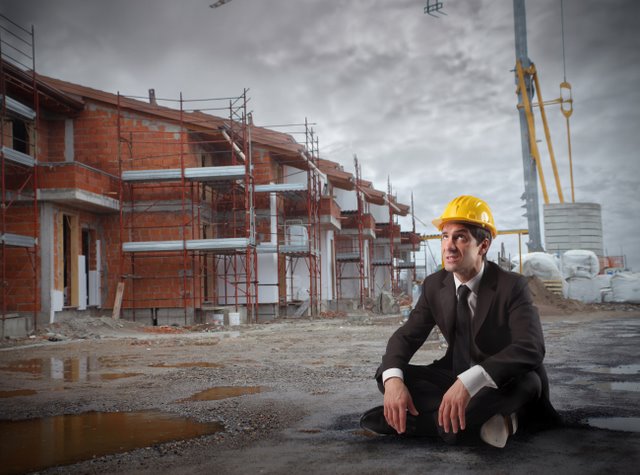 Simonson pointed out that construction employment edged down by 1,000 jobs in March to a seasonally adjusted total of 5,514,000, the same as six months earlier and 2.2 million, or 29 percent, less than at the high point in April 2006. The industry's unemployment rate of 20 percent, not seasonally adjusted, was the highest of any industry and more than double the overall rate, he noted. Meanwhile, construction spending tumbled again in February, dropping 1.4 percent for the month and 6.8 percent over the past 12 months to a seasonally adjusted annual rate of $761 billion. That was the lowest level since October 1999.
Construction employment rose from February to March in four of the five subsectors used by the Bureau of Labor Statistics, Simonson noted. He added that only heavy and civil engineering employment — helped by federal stimulus and base realignment projects — had a year-over-year gain. That category increased by 3.1 percent over 12 months (25,000 jobs), while nonresidential specialty trade contractors held nearly steady (-100 jobs), nonresidential building contractors lost 0.3 percent (-1,800 jobs), nonresidential special trades shed 2.7 percent (-40,900 jobs) and nonresidential building contractors dropped by 3.2 percent (-18,600 jobs).
Simonson cautioned that stimulus spending and other one-shot federal programs may have passed their peak, as public construction shrank 1.3 percent in February despite a year-over-year increase of 0.5 percent. Meanwhile, private nonresidential construction rebounded in February with a gain of 0.9 percent, but was still down a steep 13.2 percent from February 2010, while private residential construction plunged 3.7 percent for the month and 8.1 percent year-over-year.
Association officials cautioned that the shrinking totals for construction spending and jobs, along with rising construction materials costs, threaten to limit broader economic growth. They urged elected officials to act on the group's recently released construction industry recovery plan "Building a Stronger Future."
"If the construction industry was expanding instead of shrinking, this month's jobs numbers would have been much higher," said Stephen E. Sandherr, the association's chief executive officer. "Our economic recovery will not reach its full potential until the construction depression comes to an end."