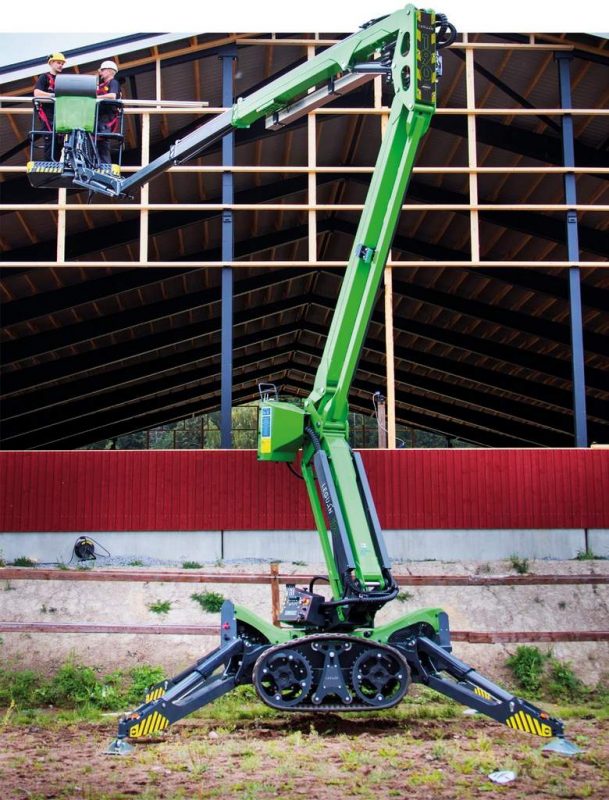 Avant Tecno. We know the brand for its cool Euro-style, attachment-focused loaders, which we are generally calling "small articulated wheel loaders." These things. Well now, Avant Tecno USA is getting into the spider lift game, an equally cool, European-style equipment category. We're actually pulling together a feature story on spider lifts for the Nov/Dec print issue, so be sure to subscribe here.
Avant Tecno USA and Finnish manufacturer Leguan Lifts have formally announced a partnership and distribution plans for the North American market. Now, beginning in October 2020, Avant Tecno USA and select dealers in its extensive network will begin promoting, selling and servicing the Leguan 190 spider lifts designed for generally tree care and rental use but also any application that needs a nimble, high reach machine in a compact, easily towable size. The articulating boom and jib on these units allow them to navigate complex up-and-down jobs like trimming timber.
Here's a popular tree application in Germany with the 190 units, which are Leguan's flagship models right now:
Also, here are some quotes from the press release, proving both companies are pretty stoked about working together.
"Similar to the Avant product line, Leguan Lifts were carefully designed paying meticulous attention to durability, safety and user friendliness," said Jukka Kytömäki, President of Avant Tecno USA. "The Leguan 190 access platform specifically has unbeatable features including automatic leveling with a single push of a button, high platform capacity over the entire working area, all-terrain capabilities and sturdy boom design."
Have questions about protecting your crew during the current pandemic? Check out our COVID-19 microsite for more resources from cleaning equipment to wearing the proper PPE.
"Avant Tecno USA's values stand for commitment, knowledge and experience, and they offer great customer service to all of their customers. Their professional sales and service staff understand the North American customers' needs and together with them we are able to offer the leading spider lift solutions to the market," said Jori Mylläri, Export Manager of Leguan Lifts.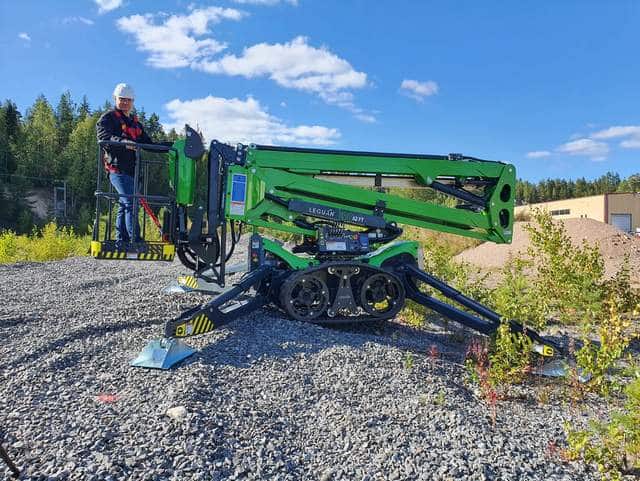 According to that same press release, the team at Leguan Lifts factory recently hosted a three-day virtual sales and service training for Avant Tecno USA this September in preparation to begin the promotion and sales of Leguan Lifts' products in United States and Canada.
Before we wrap up here, it should be mentioned, these units are pretty badass for going off terrain. Watch a few traverse snow in the video below. Hopefully, Avant Tecno will bring more models over soon, because Leguan makes a few.
Tags:
Avant Tecno
,
Avant Tecno USA
,
home
,
Leguan Lifts
,
Spider Lifts