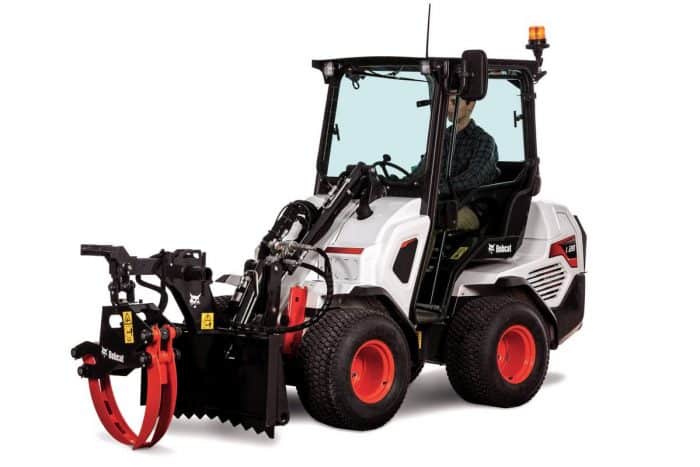 European-style small articulated loaders are not new. Companies like Italy's MultiOne and Finland's Avant Tecno have been producing these cool articulating tool-carriers since the 1990s, and both brands have been selling the category of equipment to Americans for just as long. Fast forward to 2020, and suddenly there's a lot of talk about this unique sector. In the last six months, some big market American brands have shifted their attention to the segment.
For starters, one of the biggest names in American machinery — inventor of the skid steer — Bobcat announced it will be selling a small articulated loader line dubbed SALs in 2020. The company sees potential customers in landscaping, tree care, snow removal and facility maintenance. Small articulated loaders excel at backyard work, where units can carry small pallets of block or landscape materials with minimal turf disturbance because of the unit's articulation. They are also sized to fit on most sidewalks and walking paths for snow removal and general debris cleanup. Like a wheel loader, articulation also minimizes tire wear and saves on fuel compared to a skid steer or track loader.
"Small articulated loaders are intended to be very productive thanks to their heavy lifting capacities in a smaller package," said Marty Miller, small articulated loader and VersaHandler product manager for Bobcat. "In addition, they will have minimal ground disturbance, so they won't rut turf when turning or hauling a load."
The bigger Bobcat L28 model will even have a telescoping boom that extends up to 24 in. The boom arm sounds interesting too, utilizing an innovative dual-cylinder design that keeps the load level as operators move the bucket. The telescopic cylinder is also synchronized with a second cylinder that functions as an extendable mechanical leveling link, providing leveling while preventing excessive rollback. Operators will use a steering wheel and joystick to operate, a heated cab enclosure and heated seat will be options and there will no doubt be a zillion attachments to choose from due to utilizing a Bob-Tach interface. Two models, the L23 and L28, will be available in the spring of 2020.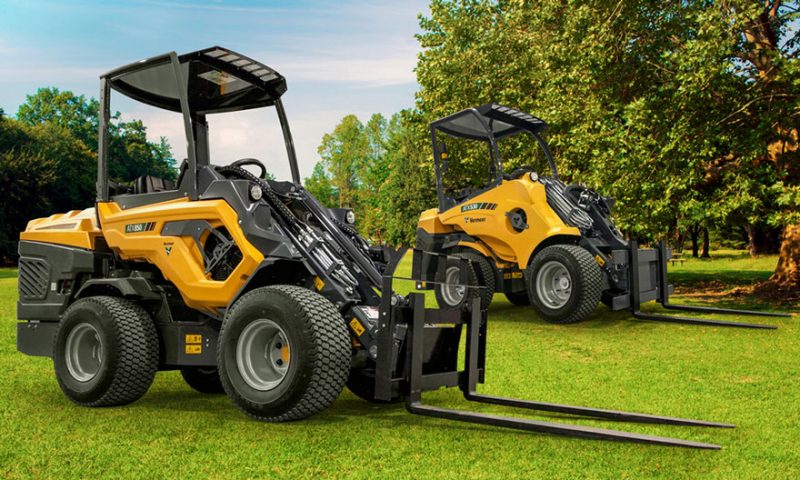 In January, Vermeer Corp. announced similarly big news via a distribution partnership with the MultiOne brand mentioned earlier. MultiOne will supply Vermeer-branded loader models to be sold, serviced and supported through Vermeer dealers across North America and the Caribbean. Of note: Slaymaker Rentals in Washington Boro, Pa, is also an exclusive dealer for MultiOne products. Vermeer-branded units will feature all of MultiOne's compact articulated loader models ranging from 933 to 1,590 lbs operating capacity. These models feature a telescopic boom too, and a bunch of attachments ranging from buckets to breakers.
Avant Tecno USA has really been pushing its big line of compact articulated loaders hard in America for the last few years — especially at trade shows. The company has seven different series and 13 models of loaders, including its "e series" battery-powered electric variant, aimed at indoor use with zero emissions, extremely low noise, integrated battery charger and the "Optidrive drive circuit."
Last year, Avant Tecno introduced its 800 Series — its largest and most powerful loader series pushing the limits of small articulated loader performance with 4,188 lbs of lift capacity and a 11.4-ft lift height on the Avant 860i — equipped with a Kohler KDI 1903 TCR 57-hp common rail turbocharged diesel engine. Maximum drive speed of the 800 Series is 18 mph and auxiliary hydraulic oil flow to attachments tops off at 21 gpm. As with all diesel-powered Avants, a telescopic boom is standard on the 800 Series, extending and retracting hydraulically 32 in. with a maximum lift height of 11.4 ft to the hinge pin. A hydraulic self-leveling system keeps the load automatically level when lifting and lowering the boom.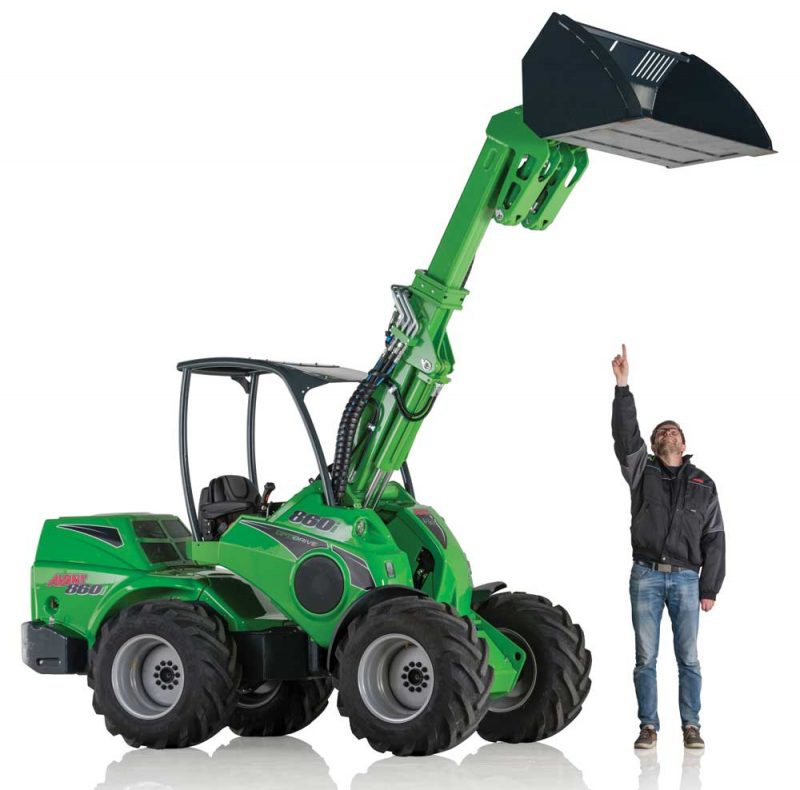 "We are unique in that our machines feature more than 200 kinds of attachments and boast innovative design features that focus on efficiency, ease of use, safety, versatility and ergonomics," said Jukka Kytomaki, president of Avant Tecno USA. "We tailor our loaders to the size, market and weather conditions of every industry and export to every continent in the world — from Australian warmth to Siberian frosts. In other words, our machines are just as valuable to an arborist in Florida as they are to a snow removal company in Minnesota."
Not to be left out of the suddenly expanding marketplace, Morbark, which owns the compact tool carrier brand Boxer among others, debuted the 1800AWL (Articulated Wheel Loader) via its Rayco brand at the TCI Expo in Pittsburgh in November last year. With a standard compact tool carrier/mini skid steer attachment plate, this articulated wheel loader can accommodate a wide variety of attachments, and a telescoping boom provides a maximum lift height (measured at the hinge pin) of 114 in. With its 24.8-hp Kubota D1105 diesel engine, the 1800AWL generates a lift capacity of 1,800 lbs.
"Articulated loaders are going to be a workhorse for you, so make sure the one you buy not only has the reach, lift capacity and ability to accept the variety of attachments you need but also is built to last with minimal maintenance," said Casey Gross, Morbark director of tree care products. "The Rayco 1800AWL is loaded with features to withstand every task you ask of it, including all-steel panel construction, heavy-duty welded steel underbody and rear-end and forestry-grade hydraulic cylinders."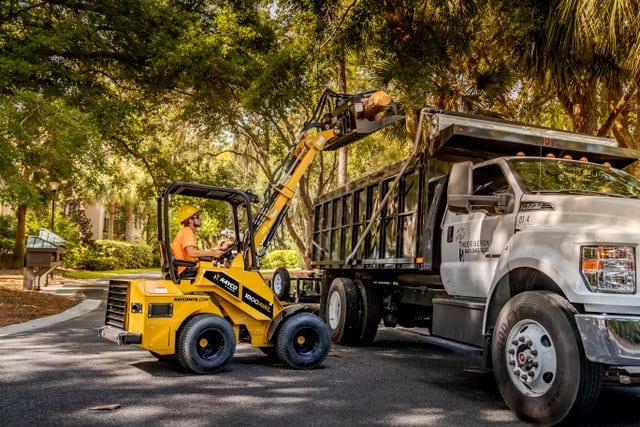 It's pretty clear these sit-down style articulated loaders are a popular topic to start the new year, with good reason. They can offer interesting advantages depending on the application: big visibility in tight spaces; easy cab access (just hopping on and off); an impressive amount of rated operated capacity for their size; telescoping booms; less tire wear and fuel costs; and (yes) the ability to sit on your keister and work (as opposed to stand-on compact tool carriers). These are lighter weight machines with improved maneuverability (via articulation) that can handle similar loads to that of a skid steer with hundreds of attachments available for serious application adaptability (from tree removal to indoor demolition).
The challenge? There are a lot of established compact loader-tool-carrier categories already on the market today — skid steers, track loaders, compact tool carriers (often called mini skid steers), utility tractors and a growing interest in small wheel loaders. It will be interesting to see if small articulated loaders can find some room to work in between all those other machines.