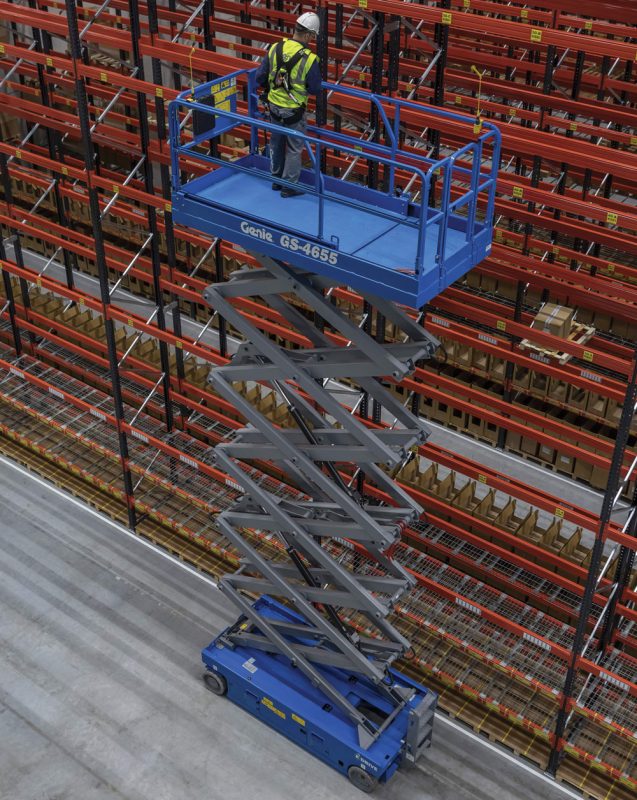 Aerial lift machines are changing dramatically in 2020. We call them MEWPs now, for starters (mobile elevating work platforms). At the heart of these big technology and training changes is the ANSI A92 suite of standards (A92.20 design, A92.22 safe use and A92.24 training standards), which supposedly went into effect June 2020 (the deadline has been pushed back so many times, it's hard to keep track).
These new protocols put a big emphasis on the responsibilities of the user and employer for training, planning and accountability on machines from boom lifts to stock pickers. These standards will also specifically address wind ratings, chassis angle and load capacity on these types of MEWPs, which may require new safety gadgets on all new lifts on the market — for example, platform load sense technology that will disable machine function if the load is above the unit's weight capacity limit.
In this article we will tackle one of the most popular categories of MEWPs — scissor lifts — to understand the training that's now required and what new safety technologies can be found on units. Scissor lifts specifically will have a big change: limitations for outdoor use because of wind safety concerns (especially on slab scissors). To adhere to the wind rating requirements in the new standards, scissor lifts are now rated for either 0 mph or up to 28 mph (12.5 m/s) of wind depending on indoor or outdoor use.

"Today, using a calculations-based approach, the new standards state that the use of scissor lifts indoors or outdoors is based on several factors, including side force, chassis tilt, wind rating and platform load sensing," says Mike Flanagan, Genie product manager, Terex AWP.
In order to comply with industry standards regarding wind rating and where these machines can be used, scissor lift manufacturers have several design solutions to consider, such as: 1) restricting machines to indoor-only use; 2) increasing machine weight to reach full-height operation outdoors; 3) restricting capacity in outdoor applications; and 4) restricting platform height in outdoor applications.
Manufacturers are approaching this in different ways. Some machines allow dual usage with a button. According to Flanagan, to accomplish dual zone operation, Genie has added two buttons to the Genie Smart Link platform control, requiring the operator to select the "Indoor" or "Outdoor" zone of operation. When the "Outdoor" zone is selected, outdoor operation is permitted while maximum platform height operation and occupancy will be restricted.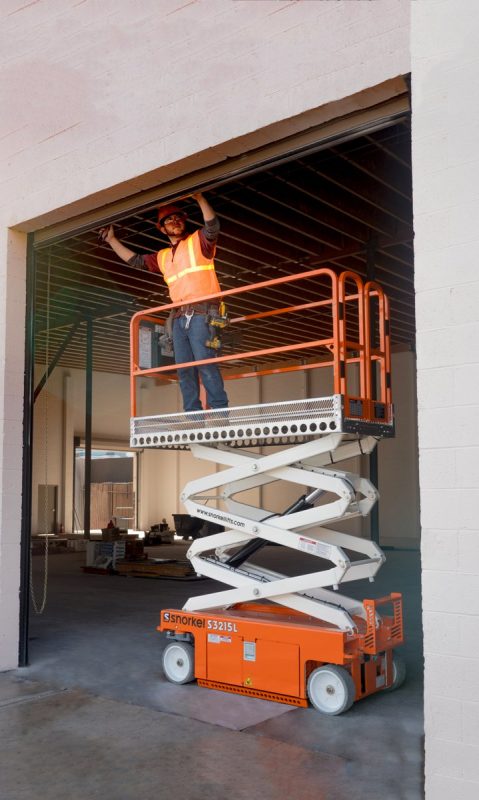 Some models are now indoor-only machines. "Provisions now exist in these new standards for MEWPs to only be used indoors, where they are not subject to wind loads," says Flanagan. "These provisions allow for the development of smaller, lighter-weight MEWPs bearing an indoor-only rating."
Each manufacturer is exploring different tech. Snorkel approached the new ratings from a different perspective, which was to provide an outdoor-rated machine that required no selection or intervention from the operator.
"To deliver greater flexibility for the operator and full outdoor ratings, Snorkel's ANSI A92.20 compliant electric scissor lift models have, what we refer to as, a variable angle system," explains Jeff Eckhardt, vice president and chief engineer at Snorkel. "We comply with the new standard for outdoor rating and full capacity at all lift heights of the scissor lift by lowering the side-slope angle as the stack is elevated. This actually allows increased flexibility of the machine at-less-than-full-height work."
Wind is just the beginning. Lifts now have sensors to trigger an alert when an aerial lift is too heavily loaded and when it is tilting too much. Other new standards include gates instead of chains closing off entrances to a work platform and railings that are 4 1/2 in. taller. Also, rough terrain scissors must ride on solid or foam-filled tires so a flat tire can't render a work platform unstable.
According to Flanagan, "under the new standards, guardrail height must be 3 ft, 7 in. to meet these standards. Genie scissor lifts previously equipped with fixed guardrails as standard are now engineered with folding guardrails."
Snorkel has similar results with the exception that the S3215E and S3215L models have been slightly modified in the stack to accommodate the new handrail height requirement without converting to folding handrails.
Training and Certification
ANSI standards bring a higher standard to MEWP training and certification. For instance, "The most significant change in the standards is supervisor training," says Tony Groat, North American manager of the International Powered Access Foundation. IPAF is all about powered lifts. The foundation promotes safe and effective use of MEWPs. Groat believes operators too often are praised for "getting the job done" with little thought given to how they actually got it done. "If you knew how they did it, you would scream, 'What were you thinking?!' A supervisor is there to make sure operators are doing things the right way. Having supervisors be trained now is how ANSI accomplishes that."
Under the new standards, operators now are required to be more knowledgeable too. Example: Besides basic familiarity with a machine, an operator now must set up a lift for a particular operation. "Risk assessment and choosing the right kind of lift equipment are so important for safe operation," Groat says.
"It's also important to understand that these new standards will affect everyone equally, from the largest construction organizations to the smallest facility management team," says Scott Owyen, Genie director of training, Terex AWP. "Even a small contractor who only occasionally rents a MEWP will be affected. For example, every organization, big or small, that utilizes MEWPs will be required to develop a documented safe use plan that includes a detailed site risk assessment, as well as rescue plans that everyone must be trained on."
Owyen says the written rescue plan now required by the standards needs to detail what should happen in the case of machine breakdown, platform entanglement or fall from a platform. The plan must be put in writing and become part of the company's training manual. All occupants must receive training that explains the procedures to follow if they fall and await rescue or witness another worker's fall. This plan must limit the time that a properly restrained worker hangs suspended in the air since the individual(s) may begin to suffer serious bodily injury after 15 to 20 minutes.
"Rescue plans can include self-rescue by the person involved [using a self-rescue harness], assisted rescue by others in the work area [using the ground controls or a second MEWP] or technical rescue by emergency services," says Owyen. "Operator training will remain very much as it is now with a few additions. The training must now also cover proper selection of the correct MEWP for the work and how to perform a workplace risk assessment, including rescue planning and occupant training."
To be in compliance with the new standards, Groat says that IPAF is a global resource for aerial lift and MEWP training and encourages everyone to visit ipaf.org to see all its ANSI-compliant courses which range from MEWPs for Managers to sweet virtual reality training modules.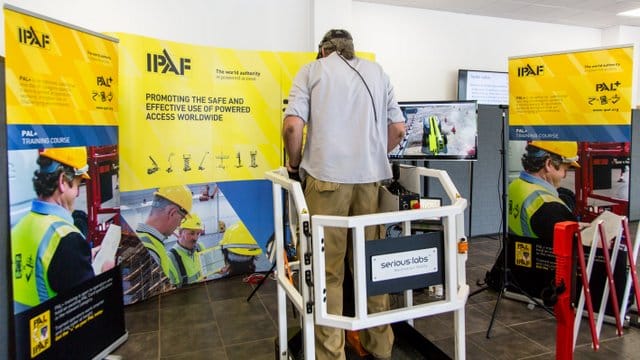 "The new standards opened the option of theory training delivery as instructor-led or online eLearning," Groat says. "Operators can complete theory training 24/7 at their own pace and convenience before they schedule their hands-on practical training with an instructor. New MEWP supervisor training is 100 percent theory training, so the trainee never needs to schedule a training date and travel but can complete training from the office or home at their convenience. This is ideal to eliminate scheduling conflicts with work for supervisors and can be completed over days or weeks if needed. COVID-19 highlights the value of remote learning for supervisors and/or operators who can complete part of their training while being homebound and scheduling their hands-on practical when social distancing restrictions are removed."
Manufacturers like Genie, JLG and Snorkel also offer excellent ANSI-updated training programs.
"Snorkel has revised its training procedures and has introduced new familiarization videos on the company website to provide additional instruction as well as refresh operators on past familiarization and training," says Eckhardt.
Keith Gribbins is publisher of Compact Equipment, Amber Reed is the former communications manager with Genie and Giles Lambertson is a freelancer for Compact Equipment.
The Impact of the New Standards
Provided by JLG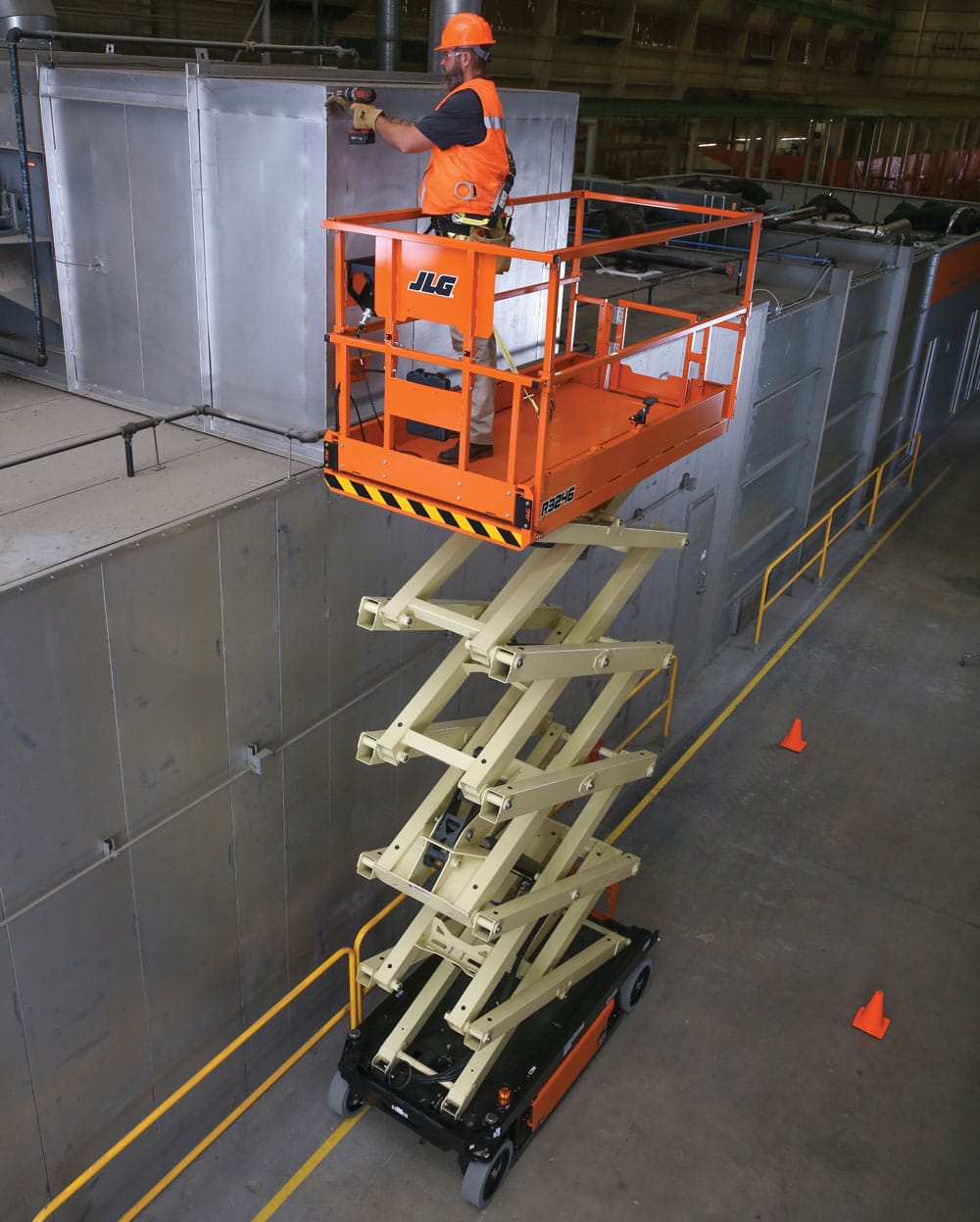 Dealers, owners and operators need to make changes in the areas of training, jobsite safety and machine selection to accommodate the new ANSI standards and meet the June 2020 deadline. Dealers and Rental Companies • Update training procedures to support new requirements • Offer familiarization to customers any time they rent, lease or buy equipment • Train technicians on new machine features • Update onboard manuals of responsibilities Owners and Operators • Meet new ANSI training requirements • Give more consideration to machine choice • Participate in extensive planning to determine machines based on application • Perform site risk assessments for all MEWP operations, including training Old machines don't need to be retrofitted to meet the new standards. Visit jlg.com/en/destination/ansi for more info.