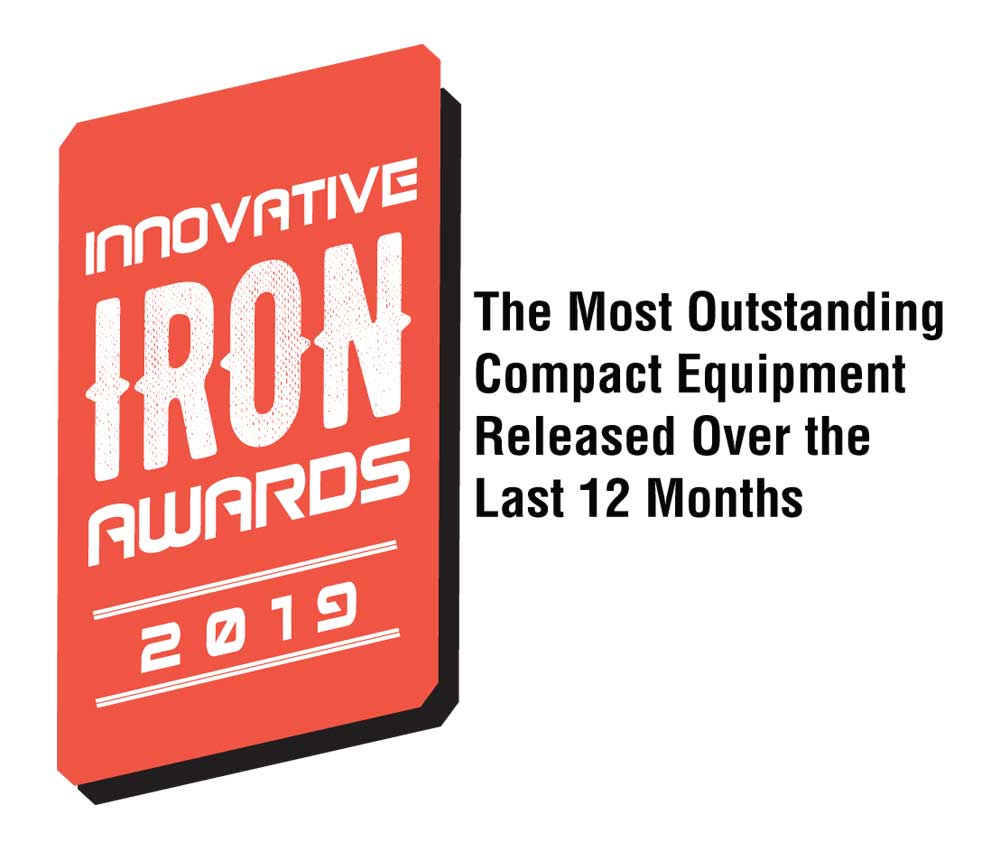 In the off-highway equipment industry, most of the machine options are already pretty fantastic. Skid steers that boast insane hydraulic power to the attachment, zero-turn nimbleness and automation as sophisticated as giant loaders. Micro excavators with retractable undercarriages that fit through narrow gates, boasting zero tail swing, 10 ft of reach and a ridiculous amount of breakout force for their size. Almost any brand and unit on a dealer lot today can be outfitted with standard or optional features that sound futuristic — from telematics to grade control. My point is: The standard for greatness is very high today because the status quo is already pretty damn impressive. That is why we bow to these 2019 Innovative Iron Award winners. These ideas are taking already amazing machines to a whole other level.
Light and Leading-Edge: JLG Optimizes Weight and Adds High Technology to Its 3246R

New ANSI standards are changing aerial lift work — training, safety protocols and equipment designs. For instance, outdoor-use scissor lifts are now being more regulated for wind, so companies are innovating with dual application abilities — the ability to use the scissor both indoors and out. In Europe, specific machines are used for indoor and outdoor use. Designed with ANSI 92.20 in mind, JLG Industries' 3246R scissor lift is optimized for performance and light weight both inside and out, noting outdoor units are traditionally heavier. It has a simplified lift system with only one hydraulic cylinder, which is unique in its class. The 3246R uses JLG's simplified pothole protection system, which utilizes about half the parts of competitive designs. It also comes equipped with variable tilt technology, which allows operators to elevate to limited heights when working on slight slopes, maximizing the work envelope, and the lift is compatible with the newly launched JLG Mobile Control application, which allows users to control the stowed machine using their smartphone. For more info, visit jlg.com.
---
Precision Lift: Hy-Brid Lifts' ZT-1630 Is a Safe, Electric Alternative to Masts

The ZT-1630 is an electric scissor lift alternative to vertical mast lifts. This allows for easier maneuverability around confined spaces and greater productivity on projects. With its 22-ft working height, the lift is ideal for contractors working on projects like electrical, plumbing, drywall and sprinkler systems. The ZT-1630 is part of Hy-Brid Lifts' Zero-Turn Series and is truly a compact lift with precision maneuverability. The scissor stack supports the weight of the platform with four points of contact while mast lifts are supported by only one point of contact. The lift also provides the operator a larger work area than standard mast-style lifts. For more info, visit hybridlifts.com.
---
Low-Level Nimbleness: Genie's GS-1330m Scissor Lift Is Designed for Compact Maneuverability

Responding to worldwide demand for compact maneuverability in low-level access and space and weight restricted applications, the new Genie GS-1330m scissor lift offers a maximum platform height of 12.8 ft and a maximum working height of 18.8 ft, with a two-person, 500-lb capacity. That's impressive, and it only weighs in at 1,950 lbs. This unit is rental-ready and is a great new micro-sized scissor lift that is well suited for construction applications in space restricted or congested locations, such as offices, high rises and retail spaces, as well as facility maintenance tasks. Low-level access is a growing segment in the aerial access industry, and this unit fills a great niche. For more info, visit genielift.com.
Tags:
Genie
,
Hy-Brid Lifts
,
Innovative Iron Awards 2019
,
JLG
,
JLG Industries
,
November December 2019 Print Issue