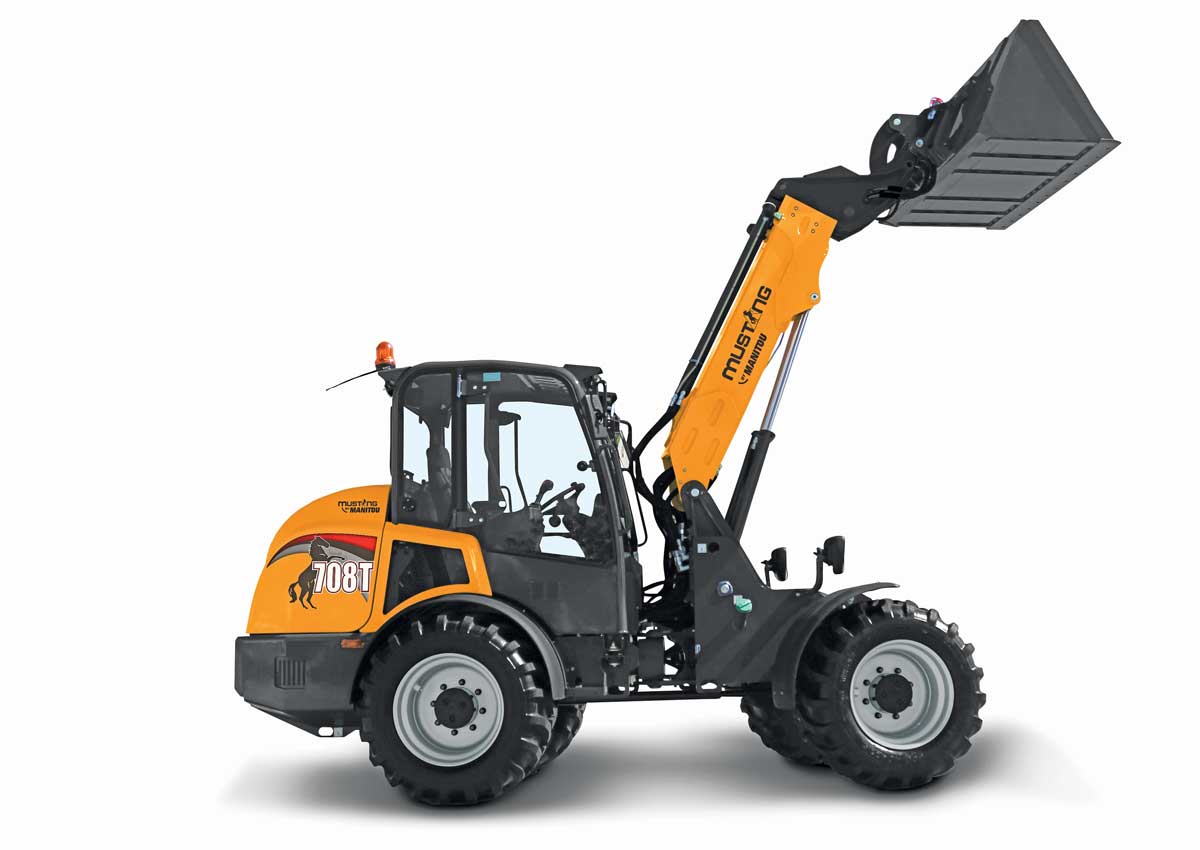 Plenty of Power and Maneuverability Packed into Compact Machines
Mustang by Manitou began in the 19th century as the Owatonna Mfg. Co. Starting as an agricultural implement manufacturer, Mustang by Manitou has since grown into a 21st century compact equipment leader. Through innovation driven by customer requests and feedback, Mustang by Manitou describes its units as workhorses that deliver safety and performance for construction, agriculture and industries beyond.
Mustang by Manitou manufactures four wheel loader models, the 508, 608, 708 and 708T. With articulated steering and speeds up to 19 mph, these powerhouses can easily maneuver on a jobsite and boost productivity with their fast work cycles. Powerful engines, rated 60, 65 or 74 gross hp, are at the core of Mustang by Manitou articulated loaders. A heavy-duty oscillated articulation joint offers turning angles up to 45 degrees to the left and right and 10 degrees of oscillation in both directions for optimal traction and movement.
Weighing in at 3 to 5 metric tons, Mustang by Manitou articulated loaders are built for heavy lifting. With some of the highest bucket breakout forces for their respective class size, reaching over 13,000 lbs, operators can fill the bucket to the max, while front and rear locking differentials allow maximum tractive effort for pushing into the pile.
Mini excavators are making big waves on jobsites all over North America. Click here for the latest news on these machines and the companies that make them.
The cabin is designed for comfort with a seven-way adjustable seat, fully-adjustable steering column, cup holder, adjustable armrest and wide openings that provide 360-degree operator visibility. An exclusive multi-function joystick also controls all hydraulic functions from one joystick, allowing the operator to keep one hand on the steering wheel for increased safety and efficiency.
Mustang by Manitou articulated loaders come standard with the Power-A-Tach hydraulic attachment system that features a skid steer interface, allowing operators to utilize attachments they already own. Other standard features include an inching pedal for precise speed control, front and rear locking differentials, multi-function joystick and tapered Z-bar linkage with mechanical self-level and return-to-dig.
The ability to maneuver freely in tight places, while inflicting minimal ground damage, makes these units adaptive and ideal for multiple applications. Add in the versatility from a wide range of attachments, and Mustang by Manitou wheel loaders are great tools for the farm, jobsite and everything in between.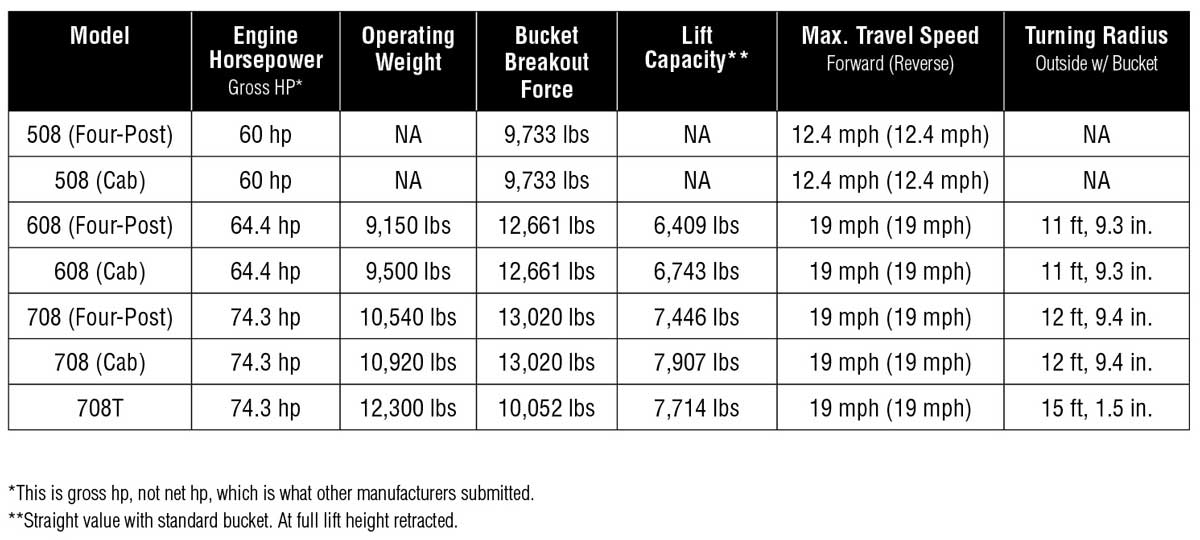 Advice to Buyers
"Different applications need different configurations. This is why travel speed options and different hydraulic possibilities are becoming increasingly important," says Frederik Crul, global product manager for Mustang by Manitou wheel loaders. "These are rather expensive options but can improve the ROI of the overall investment drastically. Higher top speed will shorten the travel time while high-flow hydraulics or an additional set of hydraulic lines will open the list of available attachments specially built for your applications."
For reprint and licensing requests for this article, please click here.
Tags:
July August 2021 print issue
,
Mustang
,
Mustang by Manitou
,
Spec Guide
,
Spec Guide 2021