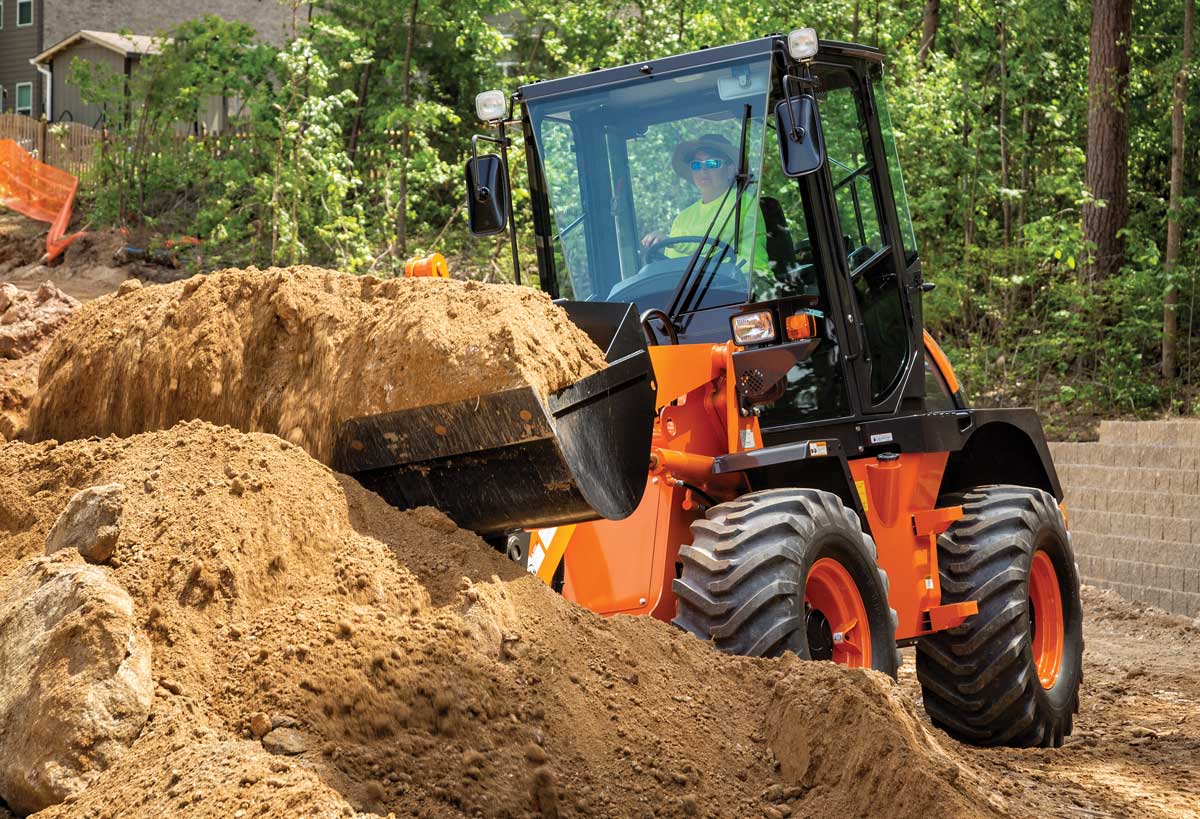 Four Models Complete the Company's Compact Wheel Loader Lineup
Hitachi Construction Machinery Loaders America Inc. first released its new Hitachi branded wheel loaders in 2018. The brand is gaining traction in the North American market, having added the ZW120-6 to its compact offering. Previously branded Kawasaki, and most recently KCM, the Hitachi line of larger wheel loaders was launched throughout 2019 and 2020. Back in 2010, a joint venture was formed between Kawasaki Heavy Industries and Hitachi Construction Machinery to further develop the global scope of the Kawasaki brand wheel loaders. This relationship combined the huge technological and manufacturing resources of Kawasaki Heavy Industries and Hitachi Construction Machinery Group.
Hitachi Loaders America continues to bring new products and services to the compact market. Now offering the ZW30, ZW50, ZW80 and ZW120-6 loaders, all compacts are engineered with the same attention to detail, safety and efficiency that you will find in its larger production loaders.
The ZW50 and ZW80 feature efficient Kubota engines, responsive hydrostatic transmissions, limited slip differentials (ZW50) and a travel mode switch. The operator will appreciate a smooth, stable experience, easy-to-read monitor, excellent visibility and the comfort of suspension seats. The oscillating rear axle, an industry exclusive, provides stability on uneven terrain.
Operators will find comfort in the safety features engineered into these compact loaders. The 360-degree visibility and full front glass allows the operator to see the front tires and attachments clearly. The right-side door opens fully to engage in conversation with the crew safely. Attachments are exchanged easily without leaving the cab.
On the larger end of the compact loader spectrum, the ZW120-6 sports many of the features and benefits of its larger loader offerings. The Hitachi ZW120-6 is a Tier 4 Final-certified, no DPF loader. Offering levels of performance without compromising efficiency, these Hitachi loaders are proving to be reliable, durable and productive. The Hitachi wheel loaders are very intuitive, providing new operators with easy operation so that even beginners can work like veteran operators. These user and environmentally friendly machines give you the productivity you need to get the job done. Hitachi is dedicated to excellence in manufacturing in order to provide a high-quality product at a competitive price and is committed to supporting its dealers with qualified, well-trained personnel and state-of-the-art systems to add value to the end-user and customer.

Advice to Buyers
"The compact wheel loader market continues to grow as skid steer owners realize the valuable features and benefits loaders bring to their worksite, application and operators," says Sam Shelton, marketing manager for Hitachi Construction Machinery Loaders America Inc. "Consider overall cost of operation for the life of the machine, operator safety, production output and ease of maintenance when making this evaluation."
Tags:
Hitachi Construction Machinery Loaders America
,
July August 2021 print issue
,
Spec Guide
,
Spec Guide 2021