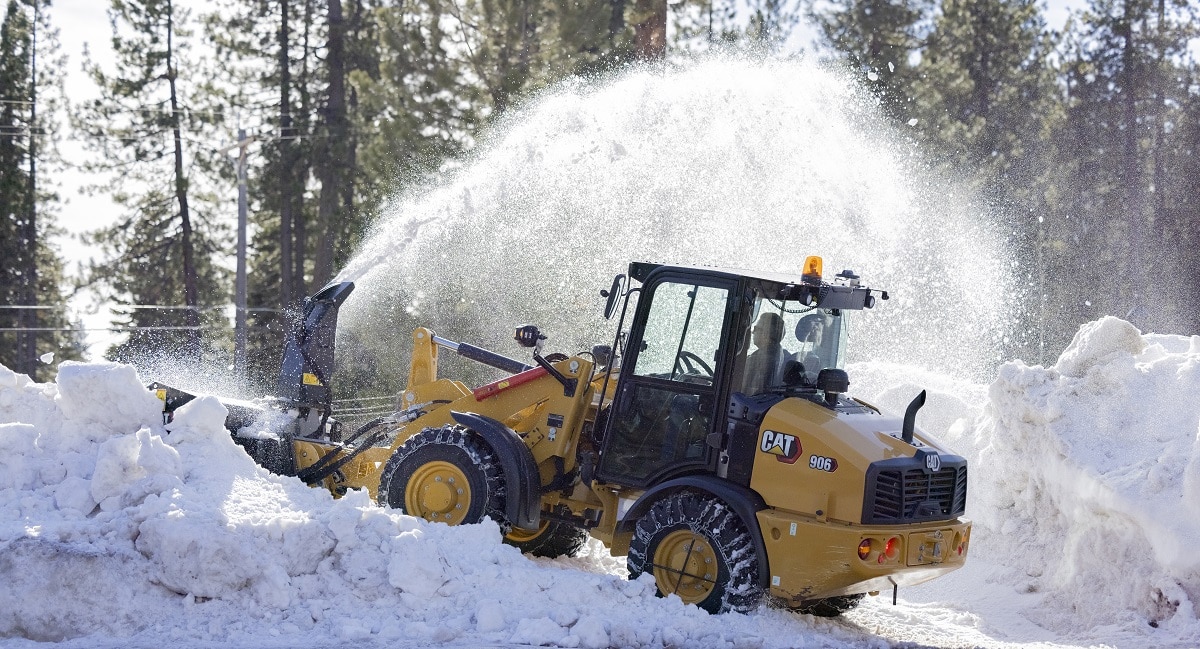 Seven Models from the World Equipment Titan
This post is a part of Compact Equipment's annual Spec Guide. View other brands' product and spec info by clicking this link. View the magazine version of these summaries by clicking right here. Sign up for the print edition right here. Now enjoy!
Caterpillar's compact wheel loader roots go back to 1979 when the 910 was introduced in Japan. That introduction has developed into 15 compact wheel loader models rich with Cat quality. Seven of those models are available in North America and feature a high level of configurability to provide a solution for every jobsite. Six of the seven models are EU Stage V and U.S. EPA Tier 4 Final emissions rated and offer a "fit for life" emissions pack for efficiency and sustainability. The North American model lineup ranges from the 9,400-lb 903D to the 21,000-lb 920 with the 906, 907, 908, 910 and 914 completing the lineup. These models feature an array of options from programmable kickouts to high lift in order to configure the machine for any application. Popular to Cat wheel loaders, the "Handler" packages allow for an easily selectable configuration for waste, ag and aggregate applications.
The 903D was released in 2018 and features a compact yet powerful (40 hp and 5,400-lb tip load) platform to handle classic landscape materials with its increased lift capacity and ground speed while still providing excellent visibility for all day comfort in the cab, even in confined space worksites. It is a simple, basic, robust loader.
The 906, 907 and 908 set the standard for productivity, fuel efficiency and operator comfort with an all-new redesigned model class. The operator station boasts one-piece curved glass, seat mounted controls and plenty of tech like programmable kickouts found on other Cat wheel loaders that was not previously seen in this size of a machine. These models also allow for complete configuration so the customer can select what features are needed without adding unnecessary cost. The best part of this configuration is that the quality and performance remain paramount even in the base spec machine. Hydraulic improvements are also noteworthy with this new model that provides for more precise linkage command and greater multifunction control when using hydromechanical work tools. When it comes to getting around the site or power in the pile, the all-new 74-hp Cat 2.8 engine boasts a torque increase to complement the shift on-the-go transmission for powerful and efficient operation. All new to this model is an optional reversing fan that can be adjusted for high debris applications. Specific to the 908 is a high lift option that towers above the competition by about 4 in.
The 910, 914 and 920 continue to carry the load of excellence from their recent redesign in 2020 where more power, more capacity and more customer driven features were at the forefront. These models ranging from 110 to 121 hp are a great solution for those 2- to 4.5-cu-yd bucket capacity applications. They are a great choice because of their low operating cost, yet power dense profile. Aggregate and waste handlers make them even better with a variety of performance features and guarding. While they excel at moving material via bucket and fork applications, don't count them out of work tool applications such as snow removal, brooming and agriculture with hydraulic performance and couplers to tackle any job.

Advice to Buyers
"It is important for the customer to weigh out what machine features are needed for the application to maximize productivity and profit," says Robbie Southerland, North American compact wheel loader product application specialist. "Look for the highest degree of machine features that offer real jobsite solutions at a lower cost over machine life. This concept is called total cost of ownership. Look for a dealer that has the tools to use industry data to help the customer make a powerful informed purchase based on that total cost of ownership, that in the end will be a better benefit to the customer's bottom line and product satisfaction."
For reprint and licensing requests for this article, please click here.