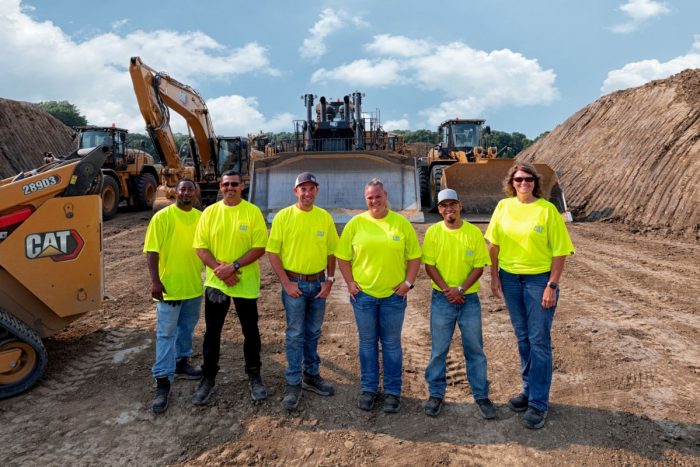 Remember the hours you spent as a kid playing with Hot Wheels? Maybe it was all those adventures in the sandbox. Or maybe it was the time you spent creating the most challenging track setups you could imagine. How cool it would be in real life? With Caterpillar, you don't have to imagine it, as with Cat Trial 11: Hot Wheels, the company created an epic playground with the Next Generation Cat Wheel Loaders and other Cat gear, incorporating life-sized versions of the cars you grew up with. Caterpillar brought in professional stunt drivers and track designers and equipment operators from around the country leaning on Cat machines and technology to bring it all to life. Those operators had a blast taking this trip back in time to their childhood. They are passionate about their jobs and that was clear when you saw the incredible, finished track. They are:
Thomas Brown – Morgan Corp.
Edgardo Montano – ER Jahna
Ryan Hinojosa – Silver Creek Materials
Tia Shadley – Illinois Civil Contractors Inc.
Anthony Alonzo – Wells Excavation
Teresa Braun – N.E. Finch Co.
The Next Generation Cat Wheel Loaders will redefine what it means to be fully loaded — with high production and low-cost-per-ton performance. Do you want powerful digging, accurate loads, fast cycle times, great technology and fuel efficiency? These wheel loaders will give you all that and more and were integral in the making of Cat Trial 11.
It also highlights Cat services on the five cars:
The Cat Rental Store can do the same thing for you.
Tags:
Caterpillar
,
Hot Wheels