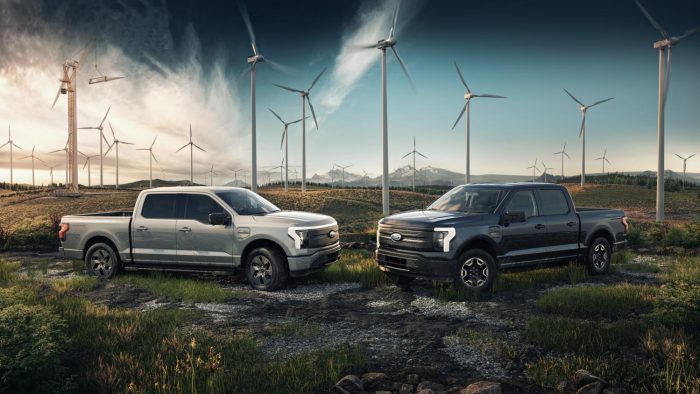 Formosa Plastics Corporation U.S.A. is an early adopter of electric vehicles. The company is among the first in South Texas to receive the 2022 Ford F-150 Lightning All-Electric Trucks and 2022 Ford E-Transit All-Electric Vans. United Rentals will deliver the first shipment of the electric vehicles to Formosa Plastics in Point Comfort, Texas, just in time for a celebratory event for media and community leaders at 10 a.m., Thursday, Aug. 25. This is significant because there is high demand and short supply for these types of electric vehicles.
Formosa Plastics values its long-term partnership with United Rentals. The companies have worked together for more than 25 years. Sharing their commitment to reducing the environmental impact of their operations and reducing their carbon footprint has been at the forefront of their business planning.
Mike Rivet, Director of Special Projects in the General Manager's Office at Formosa Plastics, said, "United Rentals understood Formosa Plastics' commitment to meeting our sustainability goals. We take these commitments very seriously, and this is just the first of many examples to demonstrate our desire to be a leader in implementing sustainable solutions."
"Both Formosa Plastics and United Rentals are committed to sustainability efforts that will have a tangible impact on the environment," said Joli Gross, Senior Vice President, General Counsel & Corporate Secretary at United Rentals. "This partnership is an example of teams using innovative and eco-conscious ways to Work United and build a better, more sustainable future together."
Formosa Plastics is committed to converting its fleet of over 400 internal combustion vehicles to electric and hybrid by 2026. Formosa Plastics will lease some of these vehicles and will purchase others.
The company will install a sufficient number of charging stations at its facilities in Point Comfort, Texas for use by associates and business partners. Electric vehicle charging stations are also available for use by associates at the headquarters in Livingston, NJ and Baton Rouge, LA.
Additionally, Formosa Plastics is aggressively evaluating green power opportunities in South Texas. Formosa's Sustainability information reflects its commitment to doing its part both as a member of the global economy and as an engaged corporate citizen at the local level.
We'd love to keep in touch! Check us out on Facebook, Twitter and LinkedIn!