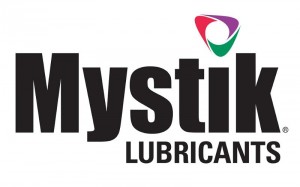 Keeping heavy duty equipment on the road and on the jobsite more and in the shop less is one of the reasons Mystik Lubricants created its JT-6 Super Heavy Duty 460 Grease.
Mystik's product is a synthetic-blend formula engineered to extend service intervals farther than conventional greases. The new grease uses a proprietary "stay in place" formula that provides twice the wear protection of other leading greases.
"Our economy depends on heavy duty trucks to deliver products across the country, so it's critical that the grease stays where you want it, resists the elements, and requires fewer applications while out on the road," said Karl Schmidt, general manager of Mystik Lubricants. "Mystik Lubricants products are designed to dominate extreme conditions, and the new JT-6 Super Heavy Duty 460 Grease is no exception; it's an exceptional grease that will keep heavy duty trucks safely operating at peak efficiency."
Mystik JT-6 Super Heavy Duty 460 Grease delivers unparalleled performance in agriculture, construction and heavy duty off-highway equipment. In addition to its ability to stay in place and offer maximum wear protection, the new grease provides pumpability over a wide temperature range and is water and corrosion resistant to protect against exposure to harsh corrosive anti-icing agents.
With all these benefits, the product is especially good at providing extreme protection for fifth wheels, kingpins, throw-out bearings, U-joints, pins and bushings.
To learn more about Mystik JT-6 Super Heavy Duty 460 Grease, visit mystiklubes.com.
Tags:
Grease
,
Lubricants
,
Mystik Lubricants